What Made Mrs. Ro Say "This was my last hope to try before going for surgery. You guys saved me!" ?
On August 08, 2021, Mrs. Ro contacted Hekma Center staff to inform them that she purchased the uterine fibroids package (Myoma).
She also told them about the changes in her condition after taking the package for 3 weeks and adhering to the attached instructions. She said:
"Hello!
I am taking the uterine fibroids supplement and follow all the instructions that came with for about 3 weeks. So far I am very happy with the result. I see my energy improvement, weight loss and hair growth. The only thing that has not improved is that my period is still heavy and I have menstrual pain. Do you think it needs more time and? Do you have any suggestions for me what to do about it?
Thank you
"
Our staff replayed as follows:
"We are very happy to hear that you are noticing improvement and feeling better.
For heavy menstrual bleeding you can take 3 capsules of LL1 supplement 3 times a day (9 capsules per day in total).
For the pain, drink sage tea 3 times a day.
Yes, you need to take the treatment for more time to notice further improvement.
The minimal number of packages needed to be cured is 2 packages."
Heavy bleeding and menstrual pain will be released gradually, until being fully recovered.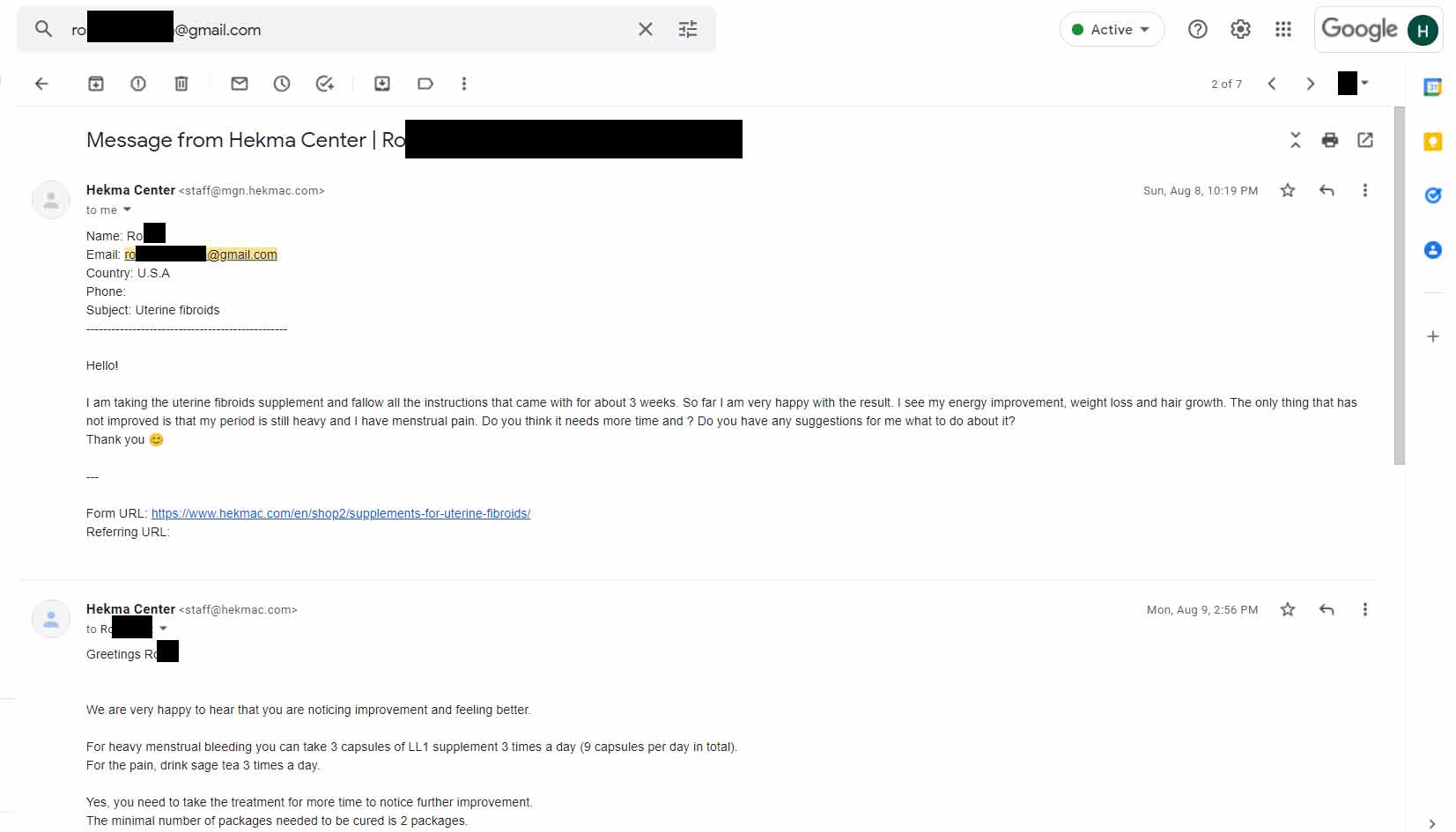 "You guys saved me!"?
Mrs. Ro did not hesitate to purchase the uterine fibroids package again.
Immediately after, specifically on September 06, 2021, she sent us a message telling us that she thinks she overcame her disease:
"I just wanted to thank you guys so much! I believe my fibroids are gone. Finally I lost weight and had no pain and heavy bleeding with my period.
I use to feel the fibroids inside of me because I would get kidney & lower back pain. The large fibroids would give me constipation but now they are gone. I have no more symptoms.
Goodness I am so happy, I feel I got my life back.
I can't thank you guys enough
This was my last hope to try before going for surgery. You guys saved me!
Thank you again and I will let so many people know about your center"
Our staff replayed as follows:
"Congratulations dear! I am very pleased to hear this great news from you. This is our goal and mission in Hekma center, to help every patient to have a healthier and happier life.
The improvement you are mentioning is great and a very good sign that your body is reacting rapidly to the treatment. It is very advisable to do a scan to check if there is any fibroids (Even if minor and small) left, so you can continue with the treatment to be completely cured of fibroids."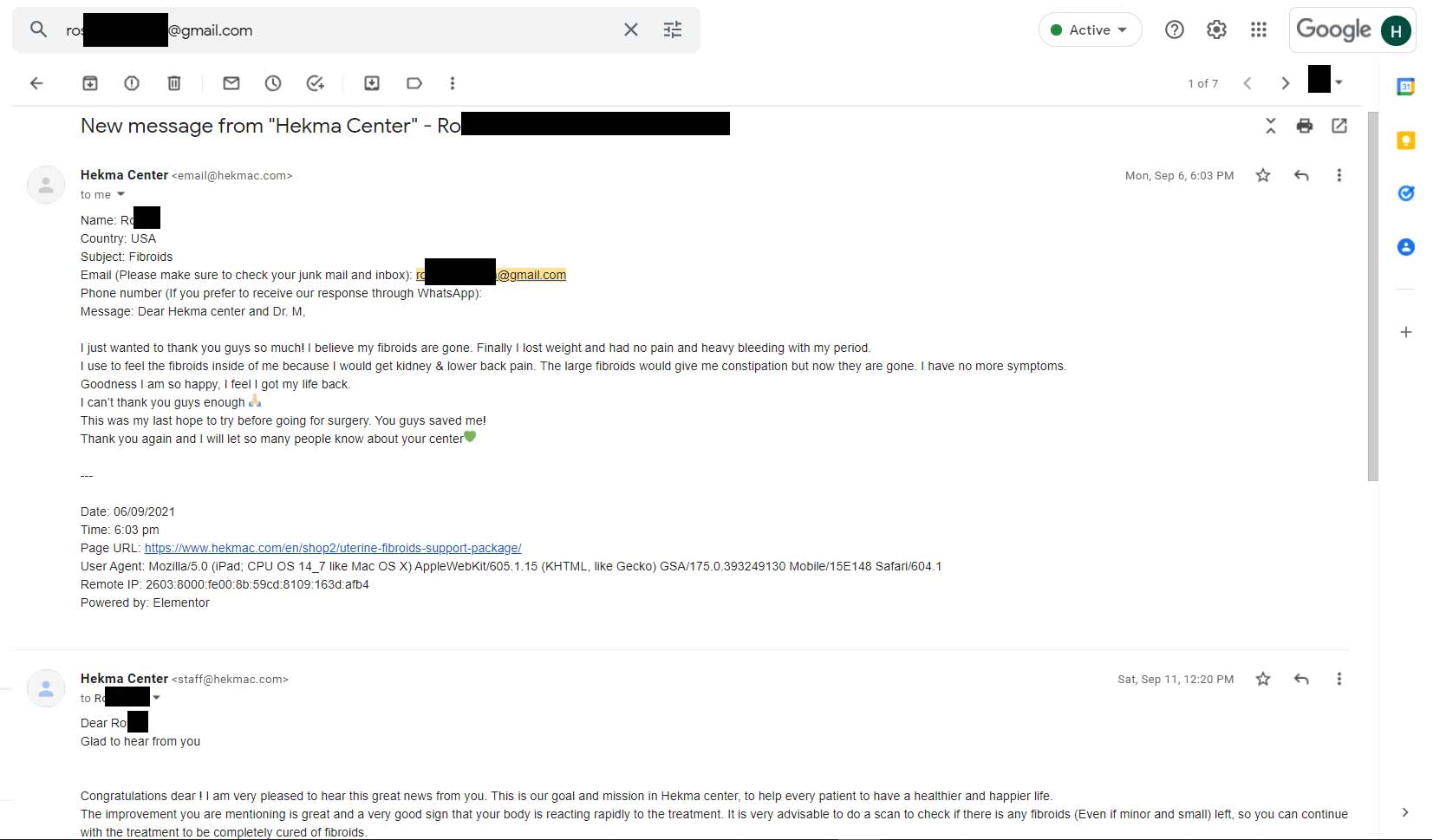 We congratulate Mrs. Ro on overcoming uterine fibroids and urge her to do a scan to ensure that the fibroids are completely gone.
Note:
The featured image is for illustrative purposes only.