Ms. Aminah's Overcoming Multiple Sclerosis Story
In the past few years, Ms. Aminah wondered if there is a method to overcome multiple sclerosis (MS). Can she overcome multiple sclerosis and retrieve her healthy lifestyle again? Is there hope for an improvement?
Ms. Aminah suffered from multiple sclerosis for many years, and she tried many treatments, hoping they would improve her condition or alleviate the symptoms.
On 13/6/2020, Ms. Aminah contacted Hekma Center's team to inquire about the herbal supplement package for MS. She was diagnosed in 2014 and tried different types of therapy, such as bloodletting (Hijama), Chinese medicine, and others in order to relieve the heaviness of her left arm and leg, but to no avail.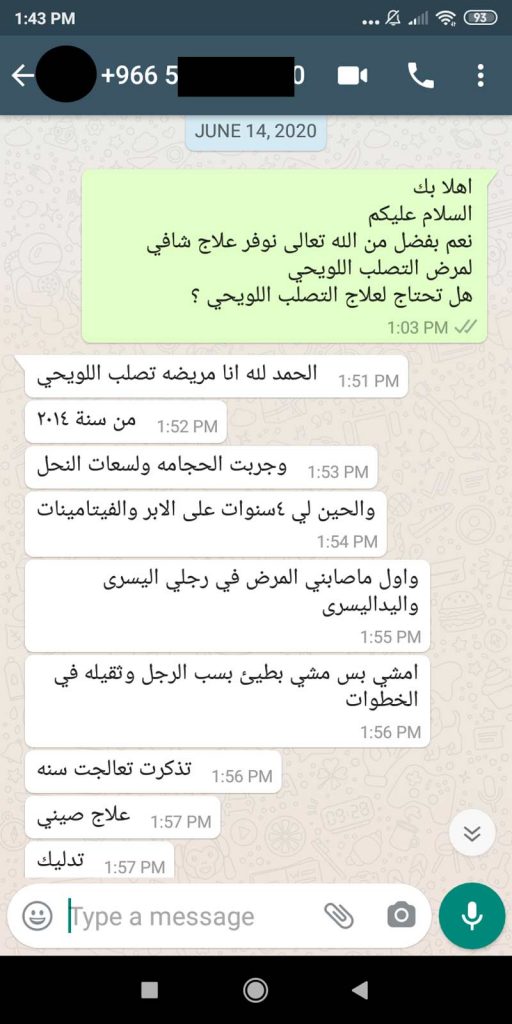 The Herbal Supplement Package from Hekma Center for MS
Our specialized team provided Ms. Aminah with detailed information about the herbal supplements from Hekma Center, and the efficiency of the herbs and the organic products in the wellness package, such as Methyl sulfonyl methane, Moringa oleifera, and Sidr honey and royal jelly. And we emphasized the importance of committing to a healthy diet specifically for MS patients and its significant role in overcoming the disease.
Ms. Aminah decided to try our wellness supplement package, and ordered it through Hekma Center website. She received the package on 19/7/2020.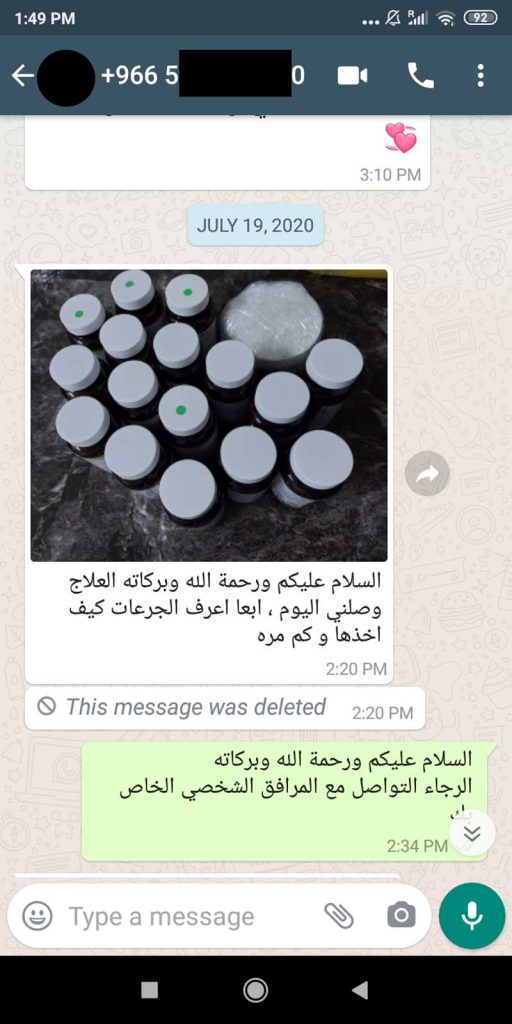 25 Days after Taking the Supplement Package for MS; A Significant Improvement in Ms. Aminah's Condition
Ms. Aminah was in constant contact with our team, and after 35 days of taking the first supplement package, she informed us of the noticeable progress and improvement in her condition. Especially the vision in her right eye, movement of her left arm, and lightness of her left leg. And she used the crutches less often.
She mentioned the above said improvements in a message on 15/8/2020.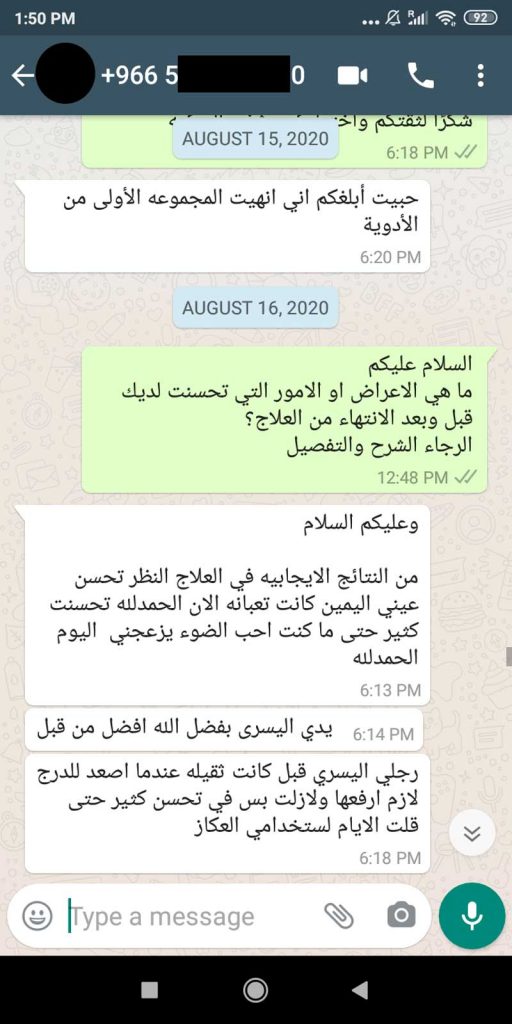 Her condition never ceased to improve. Therefore, she ordered a commenced with a second supplement package immediately. While taking the second supplement package, Ms. Aminah contacted the team once again, telling them that her eyesight is perfect and she stopped using glasses. Moreover, she feels a noticeable improvement in her left arm and leg, and she became better at communication.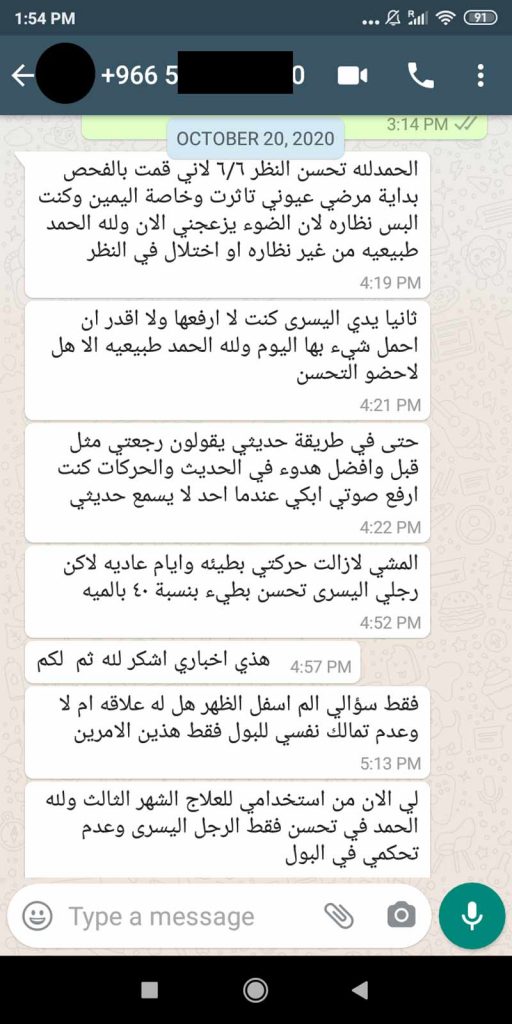 The team at Hekma Center congratulates Ms. Aminah on these fantastic results and significant improvement, and urges her to commit to the wellness supplements and the diet in order to overcome multiple sclerosis completely, God willing.
Note:
The featured image is for illustrative purposes only.
Note:
The results may vary from one person to another.