Overcoming MS Symptoms in Just 4 Months…
"The symptoms have disappeared, the numbness and tightness in my back. I'm really thankful to your Center.." With these words, Mrs. Na'ima, from Oman, summed up her journey in overcoming MS symptoms with Hekma Center.
On June 04, 2021, Mrs. Na'ima contacted us regarding her condition. She had Multiple Sclerosis (MS), and at that time, she had started taking cortisone tablets.
Mrs. Na'ima provided a detailed explanation of her condition. She also mentioned that she had constant numbness, tightness in the right hand, and a constant throbbing pain in the back of the head.
After years of suffering and pain, Mrs. Na'ima decided to try Hekma Center's products for a radical solution for her irritating symptoms.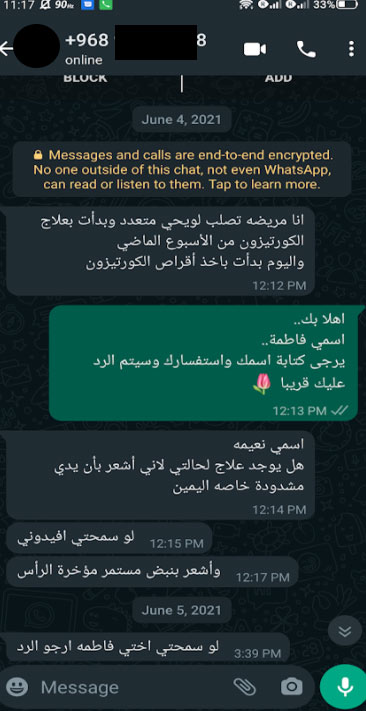 She started her journey with us a few days later, that is when she ordered our MS Wellness Supplement Package. She also started taking the capsules as given in the instructions.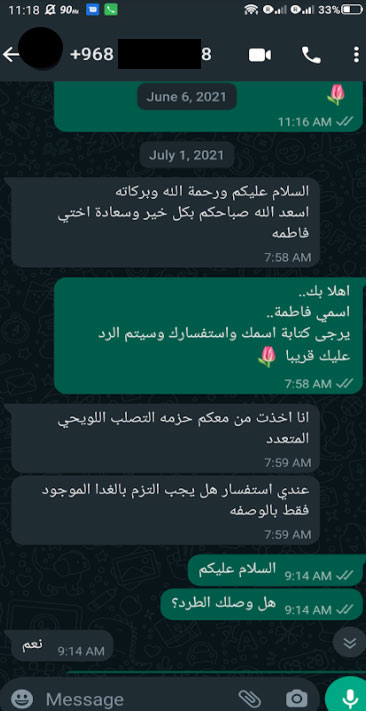 Signs of Overcoming The Disease
On July 08, 2021, just one month after taking the package, she noticed signs of improvement.
She told us that the numbness and tightness she was experiencing disappeared, which prompted her to order a second package right after the first one was over.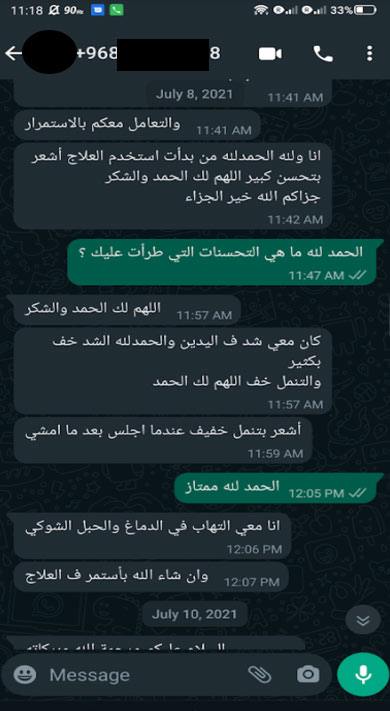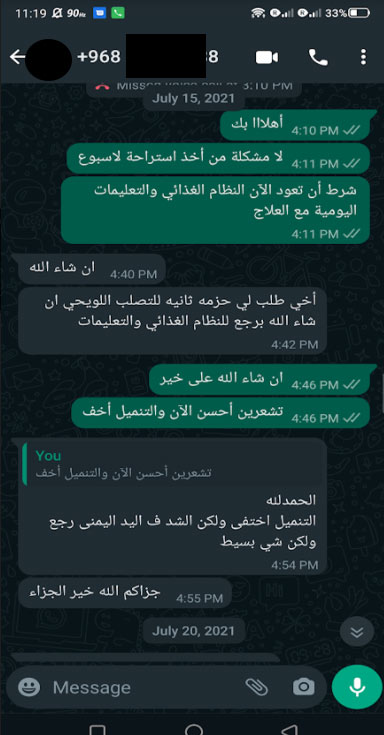 On July 23, 2021, she received the second package and by the time she finished taking it, she felt noticeable improvements.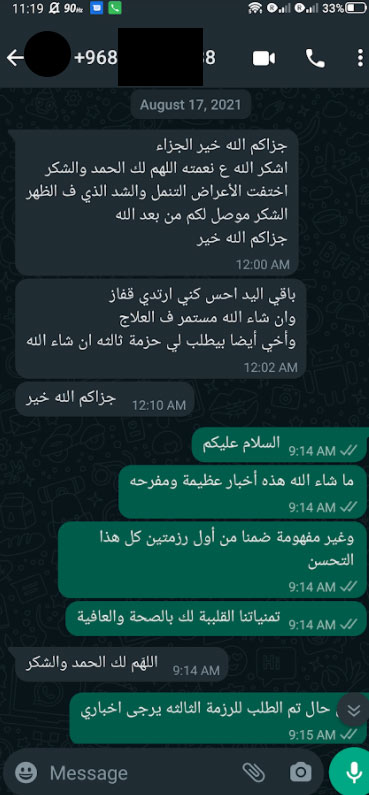 On August 17, 2021, Mrs. Na'ima sent us a message expressing her happiness for overcoming MS symptoms that accompanied her for many years.
She sent us a message saying, "May God reward you… The symptoms have disappeared, the numbness and tightness in my back.."
Mrs. Na'ima didn't hesitate to continue her journey with us, as she saw significant improvements from taking only two packages. In addition, she didn't even hesitate to order the third package a few days later, which she received on September 01, 2021.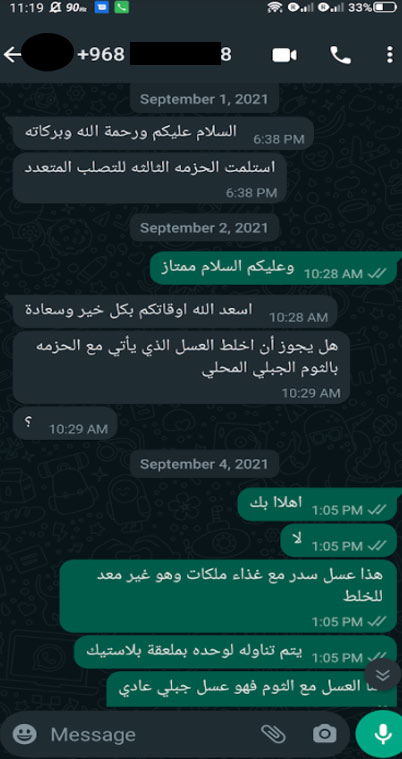 In just 4 months, our products have made such a positive difference in Mrs. Na'ima's life. Thank you for trusting us with your condition.
Your happiness is the key to our hard work to always provide the best. We also wish you good health and continued improvement.
Note:
The featured image is for illustrative purposes only.
Note:
The results may vary from one person to another.