The Story of Ms. Re Who Overcame HSV-2 After 3 Years of Suffering
On 29/07/2021, Ms. Re from the USA contacted Hekma Center's team, informing them that she purchased The Wellness Supplement Package for Herpes Simplex Virus (HSV), and is hoping for the team to help her overcome it.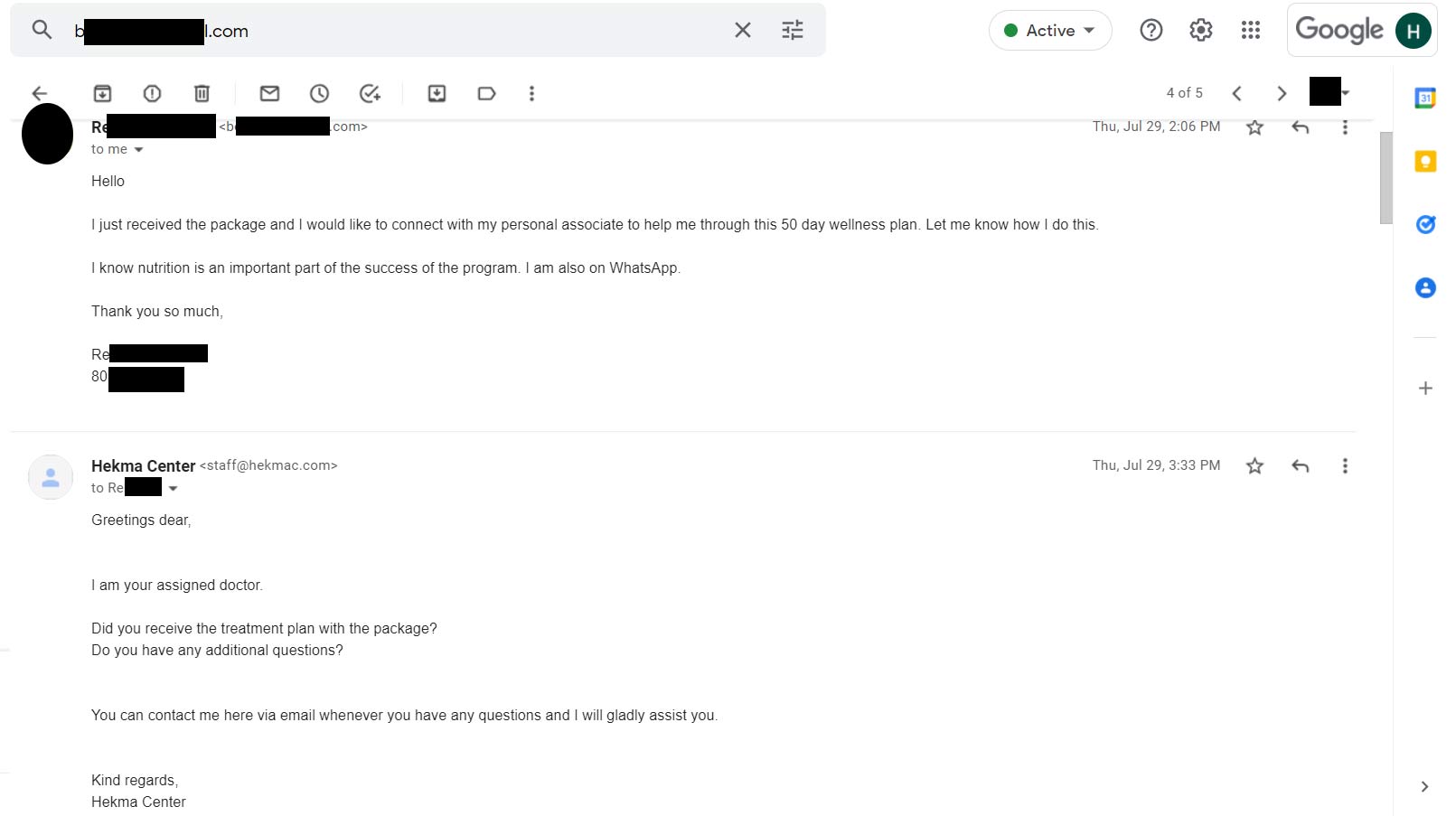 The patient was in constant contact with the team, and kept them updated on her commitment to the diet and instructions.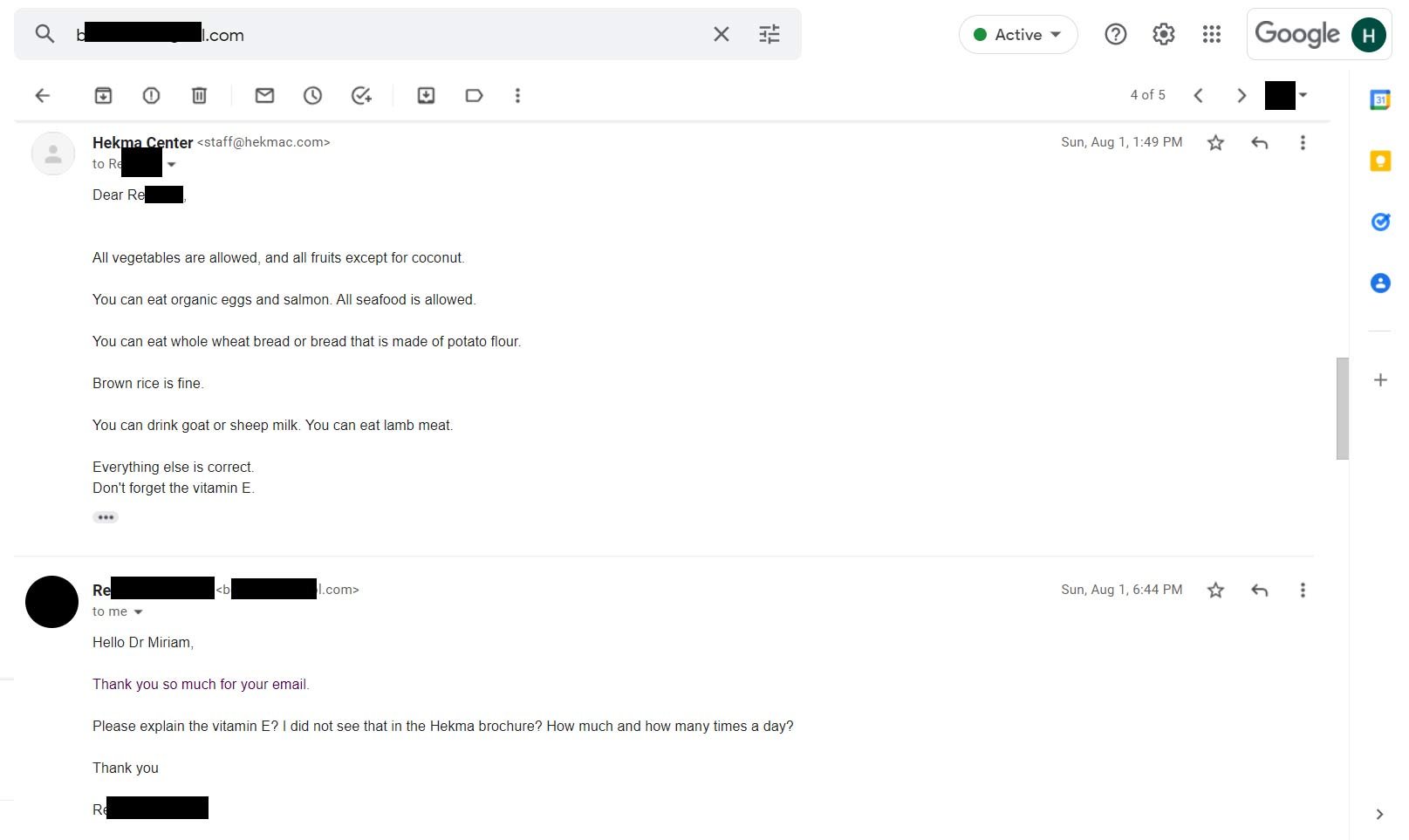 Hekma Center's team advised her to avoid physical contact with people with HSV in order to avoid getting infected. Moreover, they told her to change her toothbrush daily (to use disposable toothbrushes).
Ms. Re confirmed that she is single and would not get infected, and that she is strictly adhering to the instructions.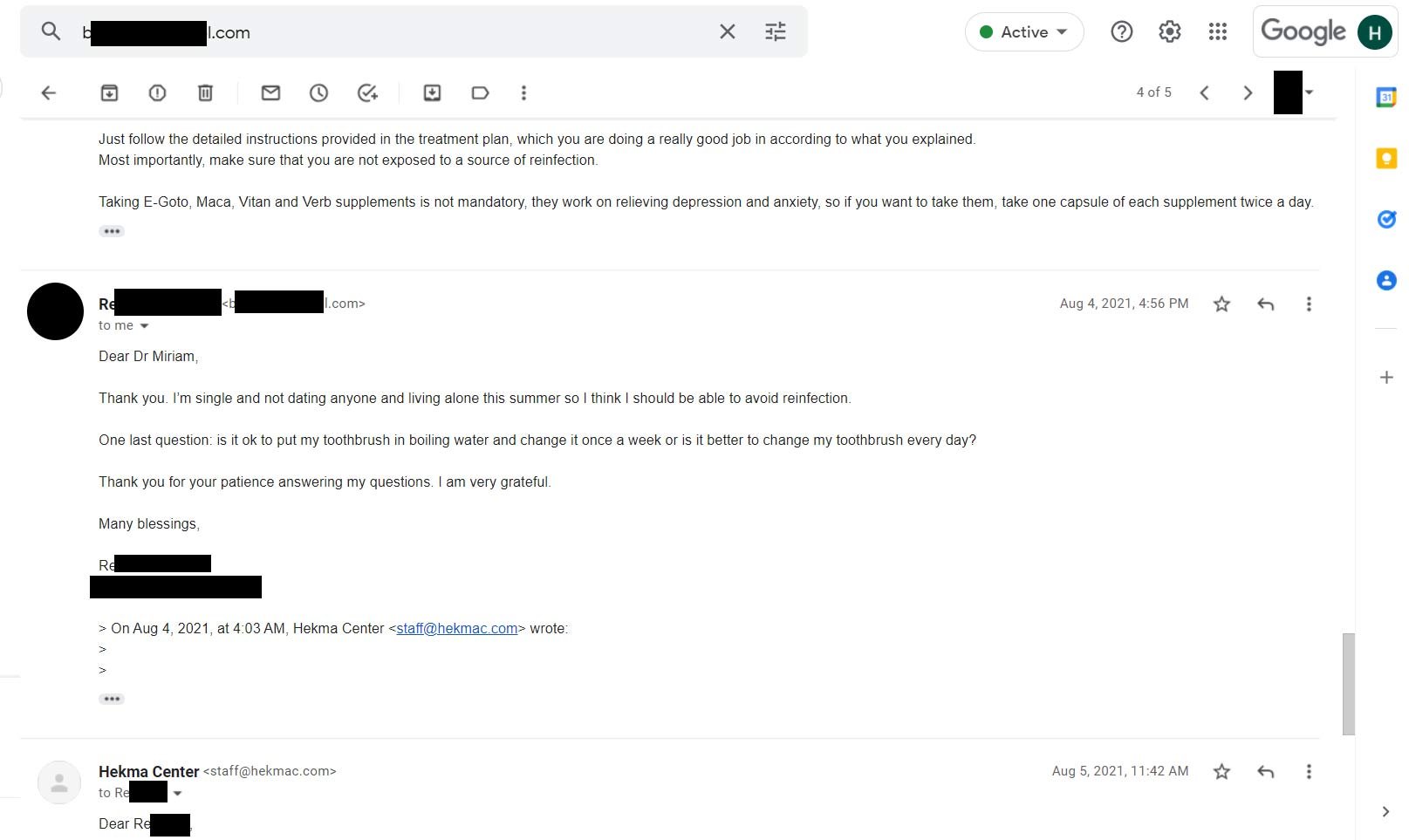 Days before Ms. Re finished the Herpes package, and since she did not have any symptoms, she did an IgG test, which level was still high. She asked for the reason and for the proportion of people who overcame HSV with one Wellness Package.
Hekma Center's team replied as follows: "40% of our patients are cured within the first treatment package, while most of our patients are cured within the second package, and there are patients who get cured within 3 (About 10% of the patients).
You need to do a PCR blood test. The PCR blood test determines whether the virus exists in the body or not, unlike the IgG test that determines whether there are antibodies or not.
IgG may take some time after being cured to be negative (From one week and up to 6 months), while PCR will be immediately negative after curing the virus, that is why we advise our patients to do PCR test if they did not have any outbreak during the last three weeks of the treatment."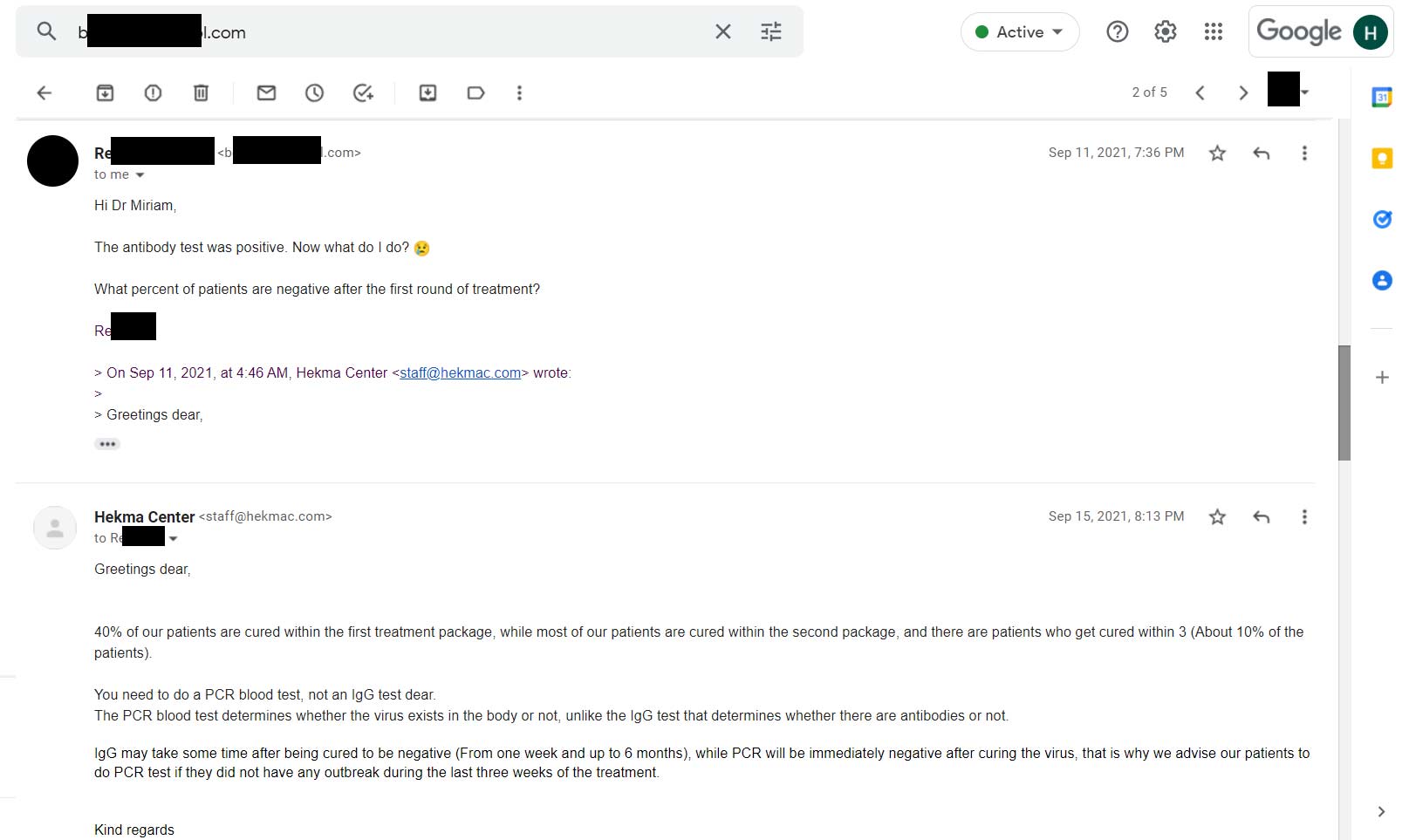 Test Result
The test result of Ms. Re revealed that she overcame HSV. She expressed her delight with a lengthy email, and she said that she is willing to take other products from Hekma Center to relieve other conditions, like vaginal dryness. Moreover, she recommended our products to her aunt who has Multiple Sclerosis.
She joyfully said: "Hello Dr. Miriam. The test result is Negative!! If the virus is not in immune blood that means it is no longer hiding in my nerves correct? And I can not give the virus to my future husband correct? This is the best news! I was crying tears of joy! I am so thankful and grateful and amazed. My doctor told me I would have the virus for life and there was no cure. I'm so so happy he was wrong!! I can now go back to normal diet and nutrition? I can now eat chocolate and corn and dairy again? Also I manage 48 but I now look like when I was age 30. I lost 20 pounds! What a great side effect 😊
I had 3 agonizing years wondering how I would ever have a romantic relationship again. You have changed and saved my life. I am so thankful and grateful. May God bless you Dr Miriam and also Hekma Center. Continue the good work. Another question: My aunt has MS and is in a wheelchair, and I hope she will be open to the treatment. Also I have questions as I am age 48 and have vaginal dryness and frigidity. What would be best for me? I have had no intimacy in 3 years. Time to get ready for a healthy happy romantic relationship. I will tell my friends how wonderful Hekma center is. Thank you thank you thank you,"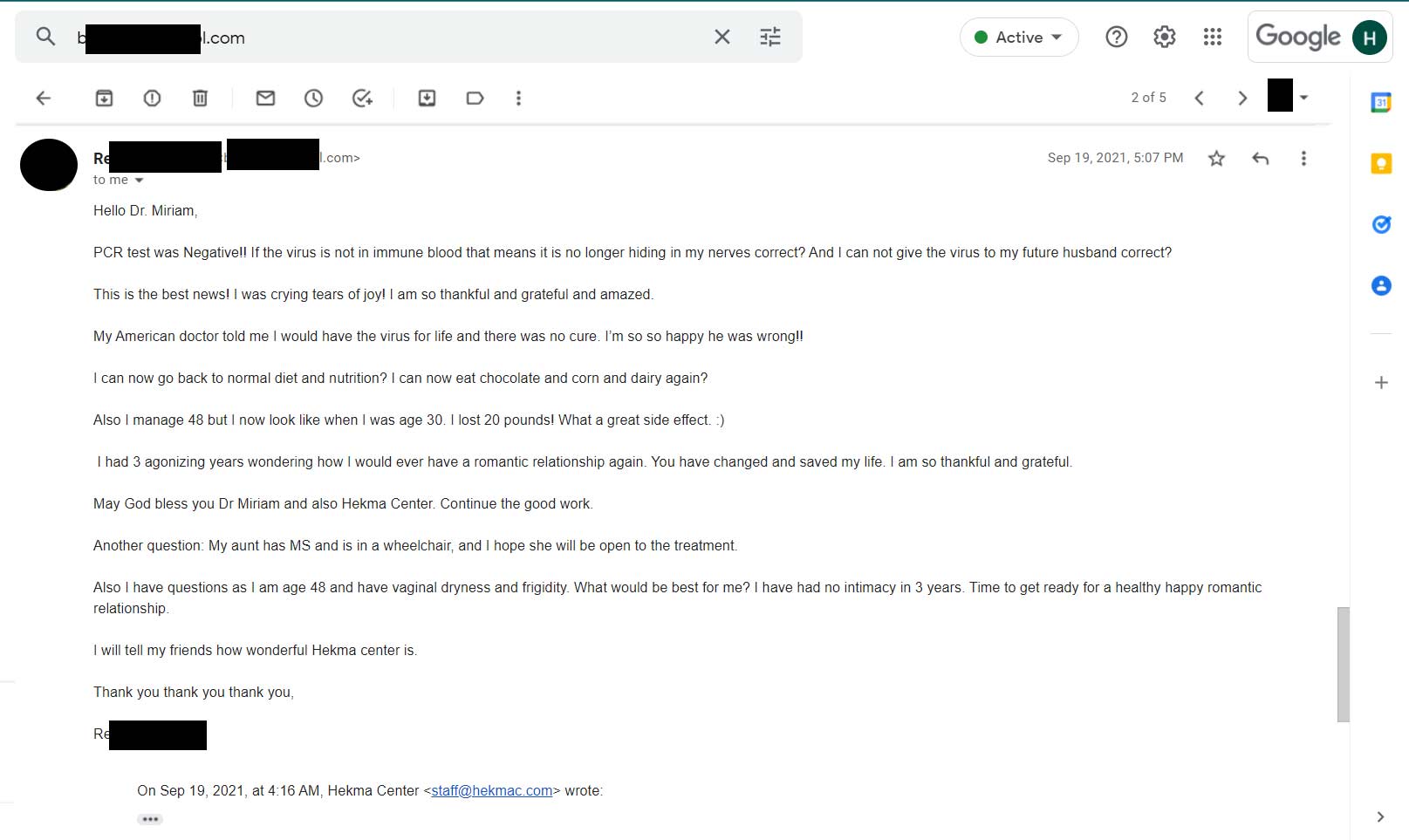 Test result before taking Hekma herbal formula for HSV :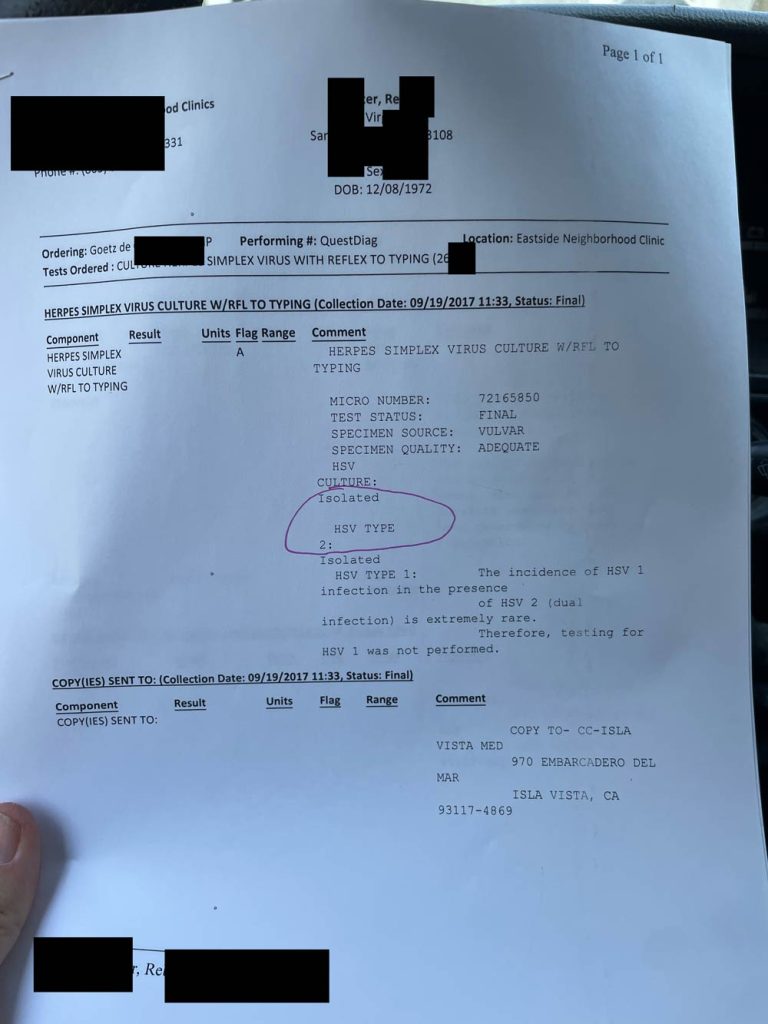 Test result after taking Hekma herbal formula for HSV :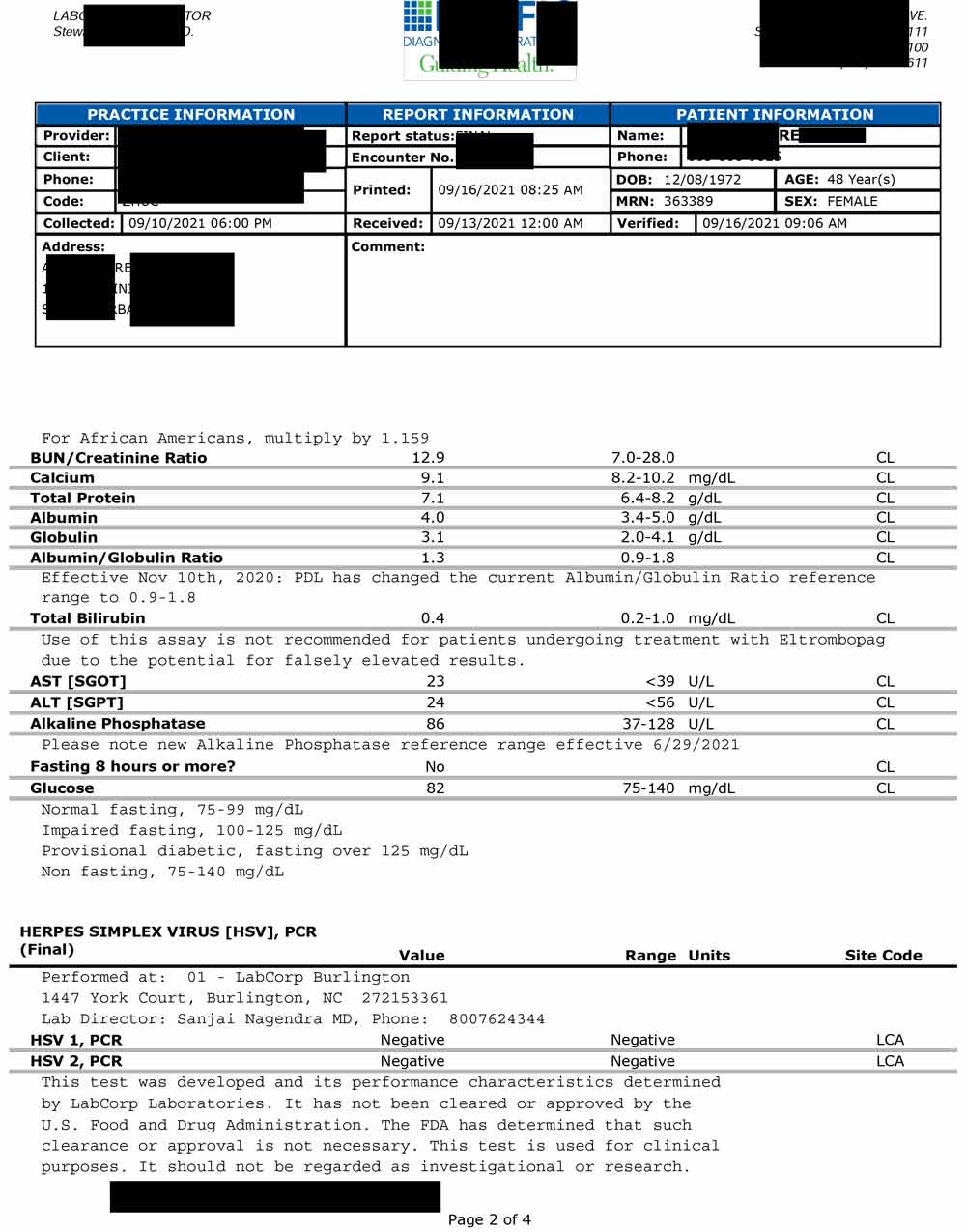 We congratulate Ms. Re on overcoming HSV-2 and its suffering. Thank you so much dear for your beautiful words and we wish you a fruitful, peaceful life.
Note:
The featured image is for illustrative purposes only.