Ms. Na Underwent Surgery to Remove Uterine Fibroids but To No Avail! What Happened After Taking the Supplement Package from Hekma Center?
"Hi, its 16th sept and i started 29th august!
Its amazing like magic or what! Now my question is this fibroids are dissapearing and my belly is getting small and i can already wear my pants i never wore and breath and eat well and seat upright! Like already i started noticing like
2 days ago stuff i couldnt do im starting to do!
Now i wonder this medisin is it cure or its just medisin needed to be used always or now does it work! It i stopp will i be tull belly again or what i intend to buy second medisin in January because im so happy that i can seat upright n
wear tahirts With no big belly the first box month isnt over Yet results er allready here
Fibroids made me childless' Mn j wonder it theyll go aways n pave way tor pregnancy or not No idea
aut now i feel now i mean i reel nappy to seat well n eat well my belly was tull yet not eaten!
So read and let me know many questions Out try answer ones you can ill appreciate. Thanks
Regards N"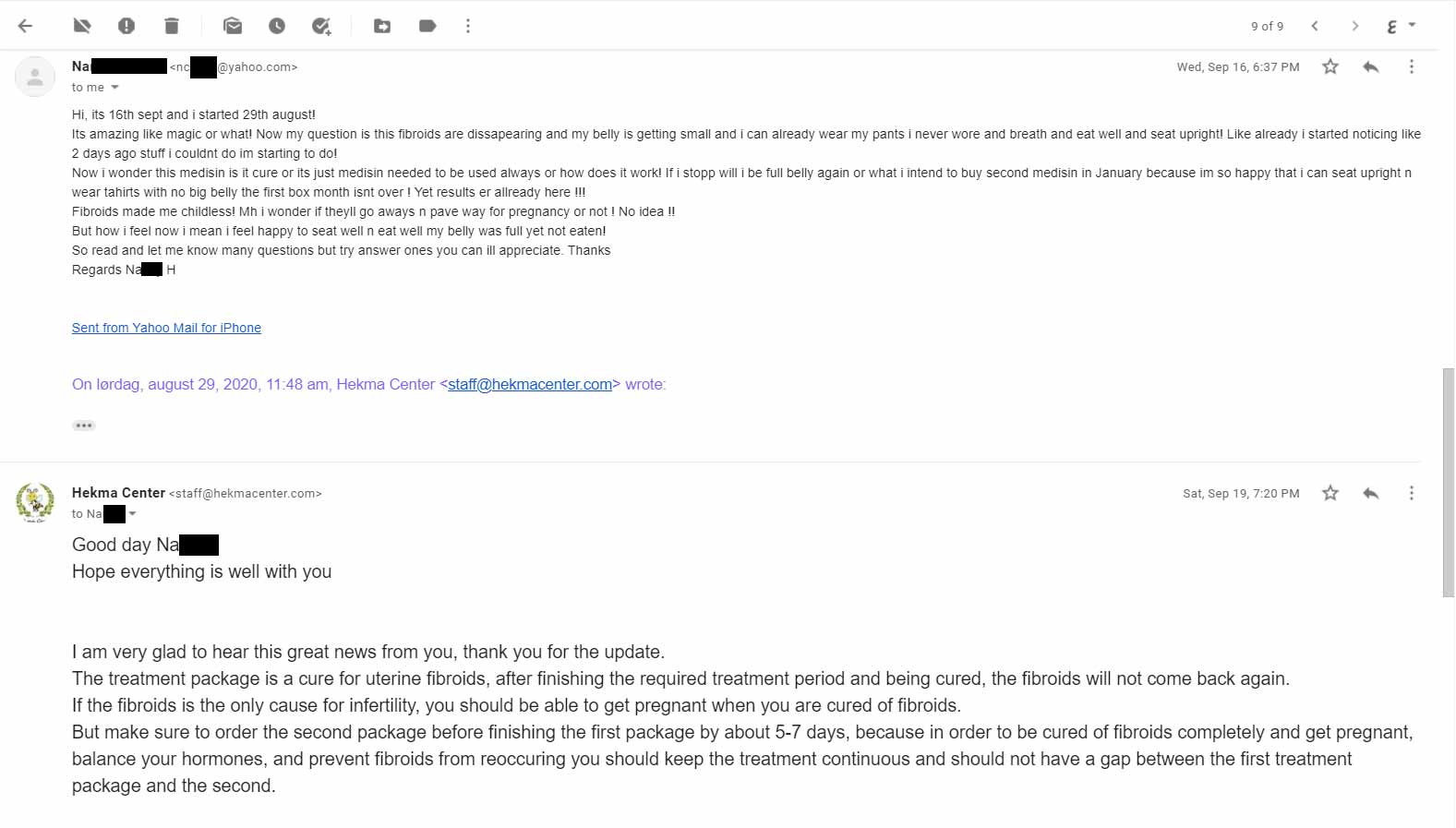 These are the words of Ms. Na only two weeks after taking the herbal supplements from Hekma Center for uterine fibroids! So what is her full story? Keep on reading…
Ms. Na's Struggle
Ms. Na from Norway suffered from uterine fibroids (Myoma) for over 10 years, and the fibroids caused her stomach to bloat that she looked pregnant! She tried everything, trying to get rid of uterine fibroids that denied her from becoming a mother. She even underwent surgery, but to no avail. Therefore, she decided to try the herbal supplements from Hekma Center after contacting our team.
Ms. Na contacted our staff to inquire about the herbal wellness program for uterine fibroids. And in turn, our specialized team explained the wellness program in detail, as well as the significance of committing to the supplements and the diet.
The patient commenced her journey with the herbal supplement package on 29.8.2020.
Ms. Na was in constant contact with her personal team member from Hekma Center. And after only two weeks, she sent the above message, informing us of her noticeable improvement. The team member immediately answered her inquiries and told her that she will not have to take the supplements her entire life, and that she will overcome myoma, God willing. The team member also informed her that she must order the second package before finishing the first one in order to carry on with the supplements nonstop until she overcomes uterine fibroids entirely.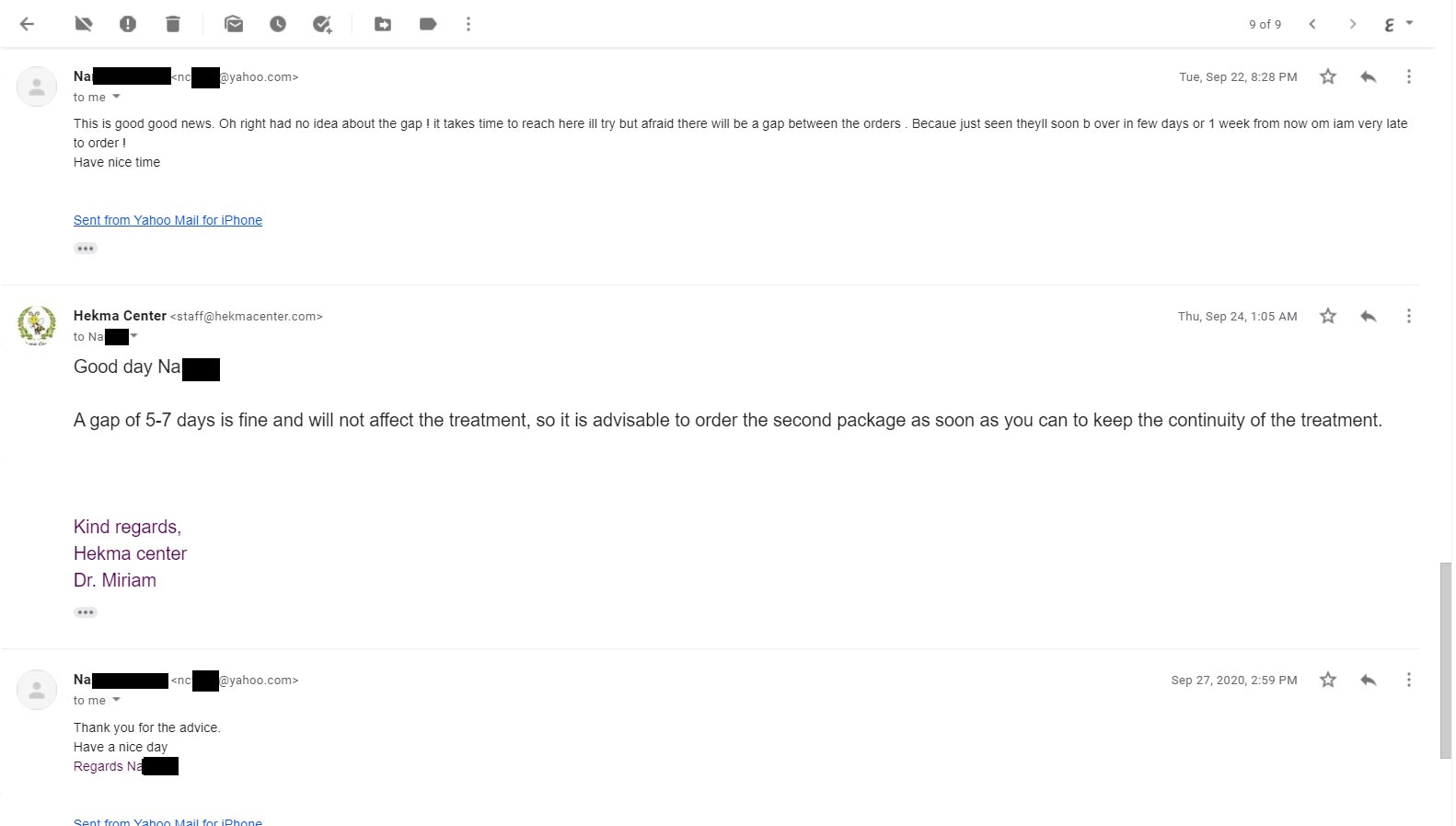 We congratulate Ms. Na for these remarkable results and urge her to commit to the wellness program in order to overcome uterine fibroids completely.
We point out that the patient finished the first wellness package for uterine fibroids and ordered the second one.
Note:
The features image is for illustrative purposes only.
Note:
The results may vary from one person to another.