Discover The Story of Ms. "Me" Who Overcame HSV (Herpes Simplex Virus)
Herpes is a viral infection caused by the Herpes Simplex Virus (HSV). It causes painful blisters and sores in different parts of the body. Delaying the treatment helps the virus spread further in the body.
Overcoming herpes is yet to be successful in modern medicine, but in Hekma Center it is.
Our success story today is about Ms. "Me", an American lady living in Saudi Arabia who suffered from herpes. Ms. "Me" contacted us on March 19th, 2021  through email, informing us that she is interested in purchasing the Wellness supplement package for herpes from Hekma Center. Therefore, we placed an order on the same day.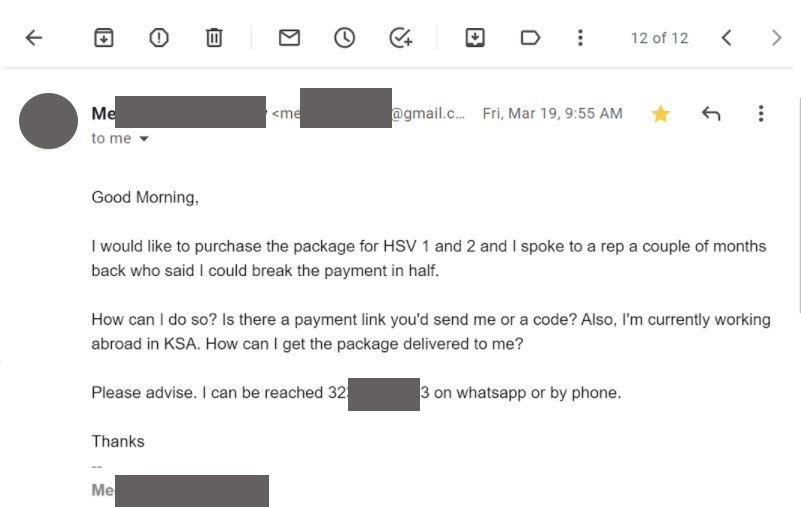 At the end of the course, Hekma Center's staff asked her to do certain tests in order to evaluate her condition and improvements. And we explained them as follows:
PCR TEST
"A polymerase chain reaction (PCR) test may also be performed to determine whether the virus itself is present in the patient's body. A sample of the patient's blood is taken and sent to the laboratory. If the virus genetic makeup (DNA) is present, a positive diagnosis is made. The virus can even be detected during the latent (Dormant) stages of the infection". This test is the most accurate and sensitive test.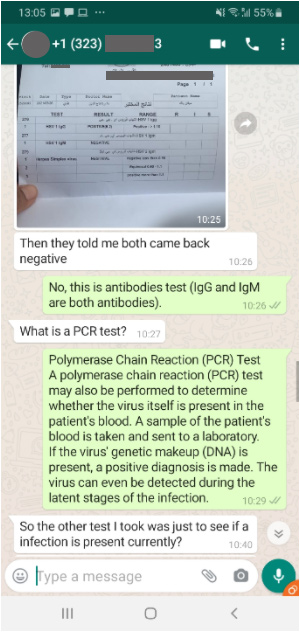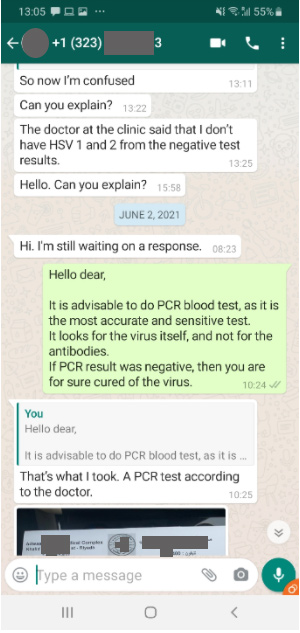 We cleared up her misunderstandings, the IgG level may take up to 6 months (after curing the virus) to get into the negative range, because the body, specifically the immune system, needs from one week and up to 6 months to clear and destroy all the antibodies produced against herpes virus after eliminating the virus itself, since the body no longer needs them.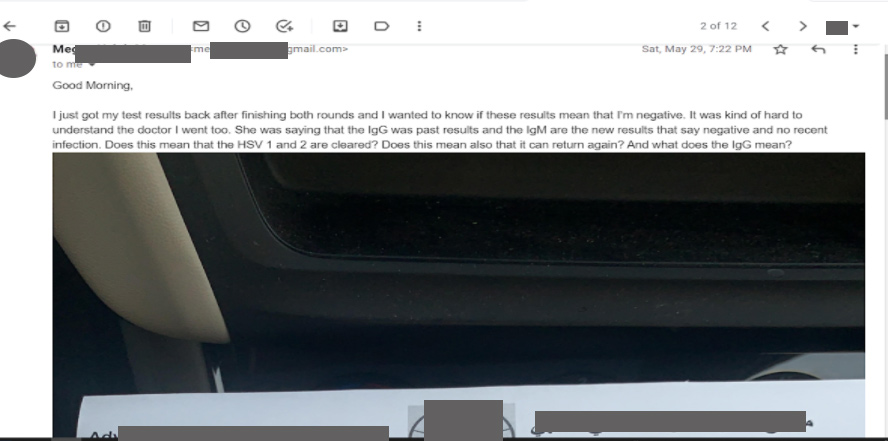 Great News!
Ms."Me" PCR test result revealed that she overcame HSV entirely. She made the right choice by trusting Hekma Center's organic supplements. Here is the test result :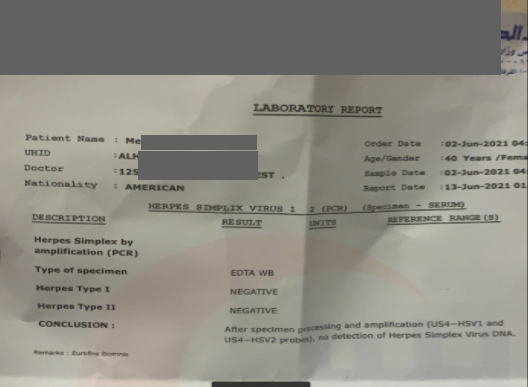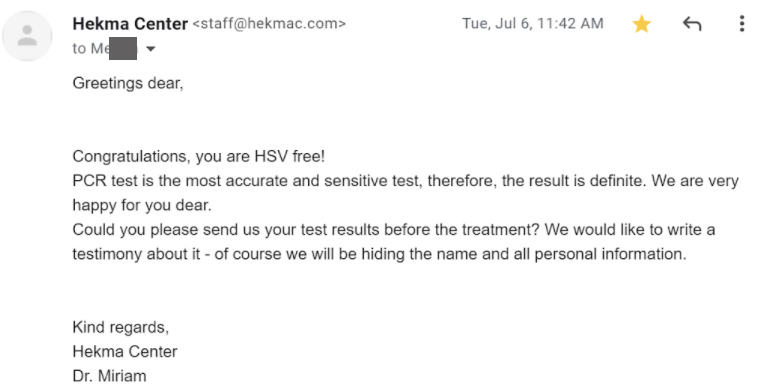 The result indicates that Ms. "Me" overcame HSV completely, thanks to God, and to the Wellness supplement package of HSV. The PCR test results came out negative, and it is one of the most accurate tests. The results were promising for Ms. "Me".
The following medical report shows the blood test results before she started Hekma Center's Wellness package: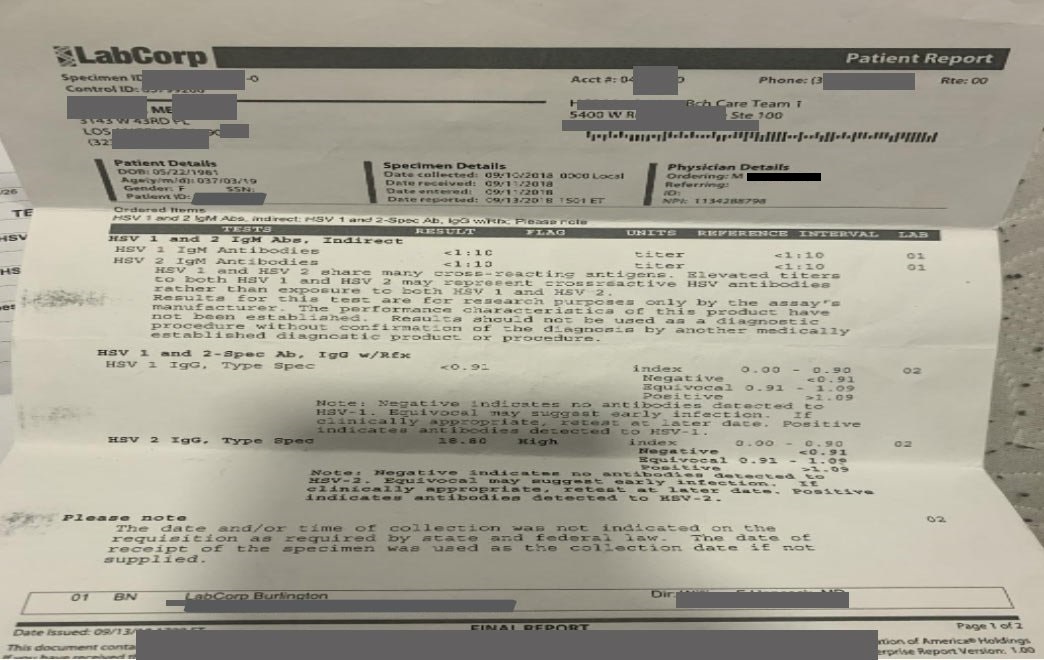 The story of Ms. "Me" is one of many inspiring success stories we have at Hekma Center. We congratulate you on these wonderful results and wish you constant health and wellbeing.
Note:
The featured image is for illustrative purposes only.
Suggested Product
HSV – Herpes Simplex virus Package

Super effecient supplement package for HSV with medicinal herbs. highly recommended by specialists at hekma center. order you package now.