The Story of Ms. Jo Who Overcame Herpes
Ms. Jo from the USA was certain that there is hope for overcoming Herpes Simplex Virus (HSV). Therefore, she contacted Hekma Center, informing them that she intends to purchase The Wellness Supplement Package for HSV in early August 2021, after she saves up enough money.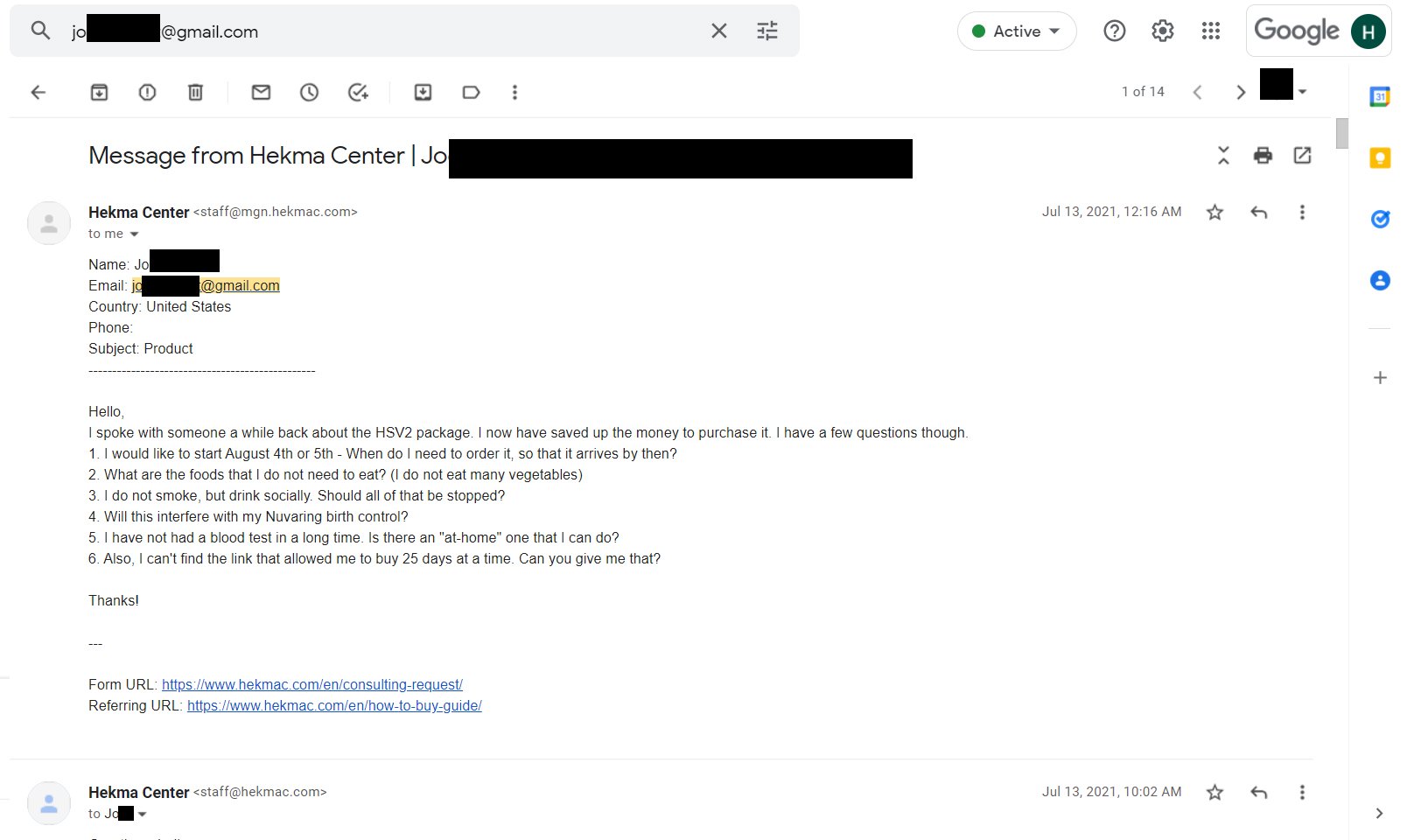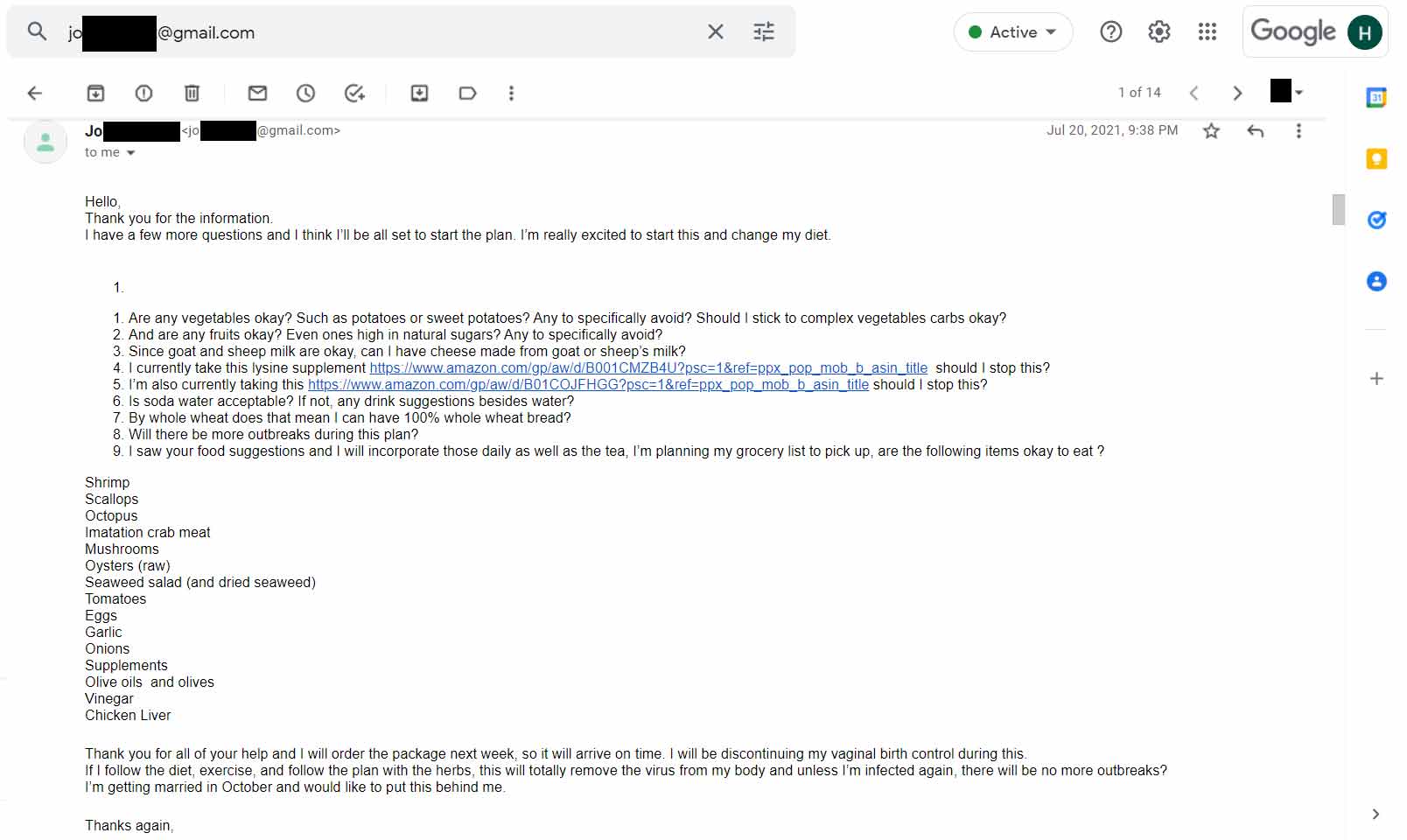 Confusion Regarding a Test Result
After she purchased the package and started taking it, she did a blood test, which showed that she carries the virus, not only genital herpes (HSV-2) but oral herpes (HSV-1) as well. She wrote us as follows:
"Hello,  I received my results today and apparently I have HSV1 (never experienced an outbreak) and HSV2. I have attached my results for you to view. The range of HSV1 is 30.0 and the range of HSV2 is 23.60. Can you explain what does exactly that means other than its positive? Are these high numbers for this test? Will this make it harder to get rid of? And will it take longer? Will it ever go away now (following all of the protocols. of course) or am I doomed?
I started today with the treatment plan and I plan on adhering to a strict Act and exercise program. I am really stressed out now that there are two issues. Thanks again for all of your help!"
And of course, our team assured her that if she adhered to the package and instructions, she will overcome HSV. And that the Wellness Package she ordered is suitable for both types (HSV-1 and HSV-2).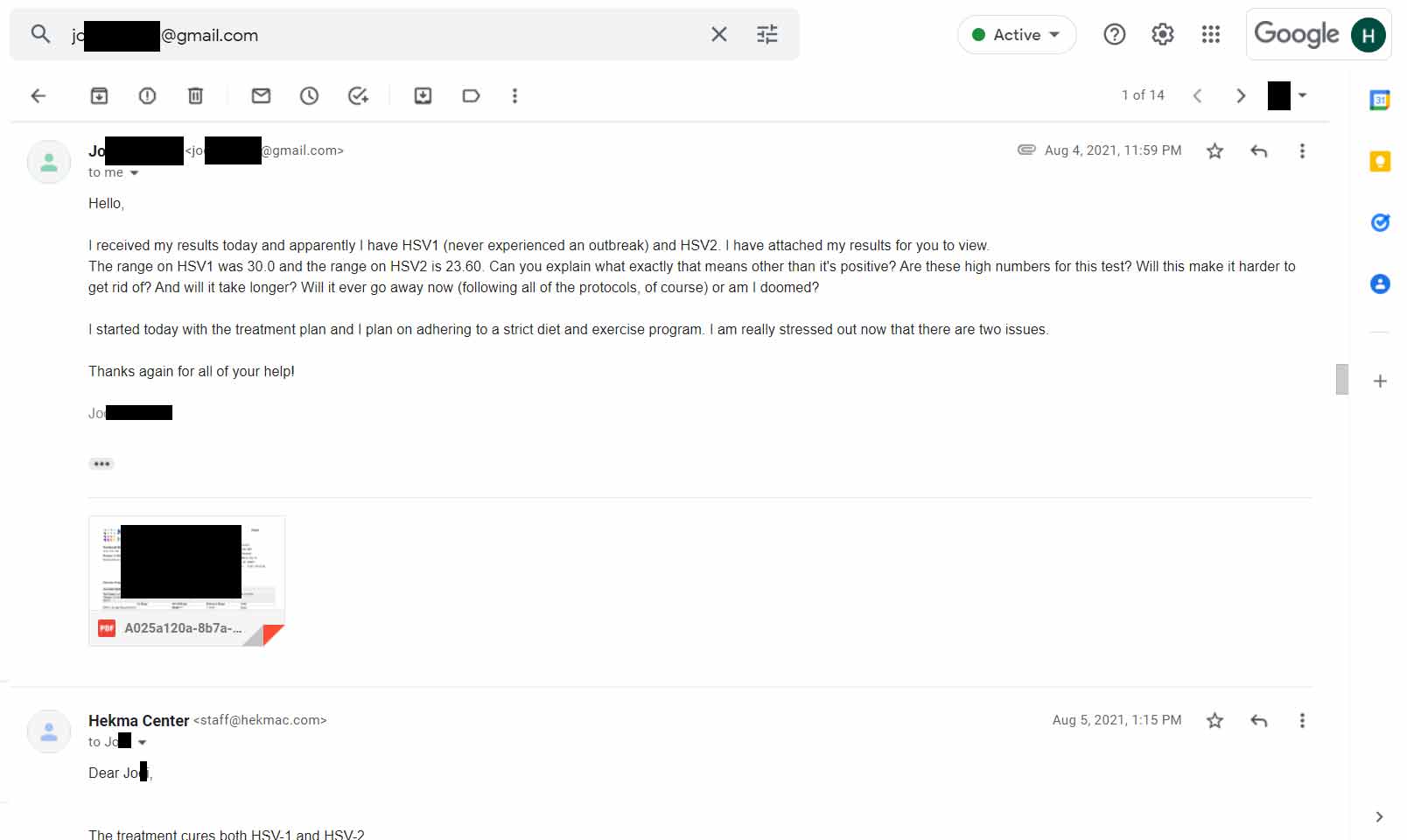 Overcoming Genital and Oral Herpes
Ms. Jo did a PCR test after she confirmed that she did not have any symptoms lately. And test result revealed that she overcame HSV-1 and HSV-2 completely, and does not carry the virus.
We congratulate Ms. Jo on overcoming Herpes and we wish her constant health and wellbeing.
Thank you so much dear for believing in our products and sharing your story.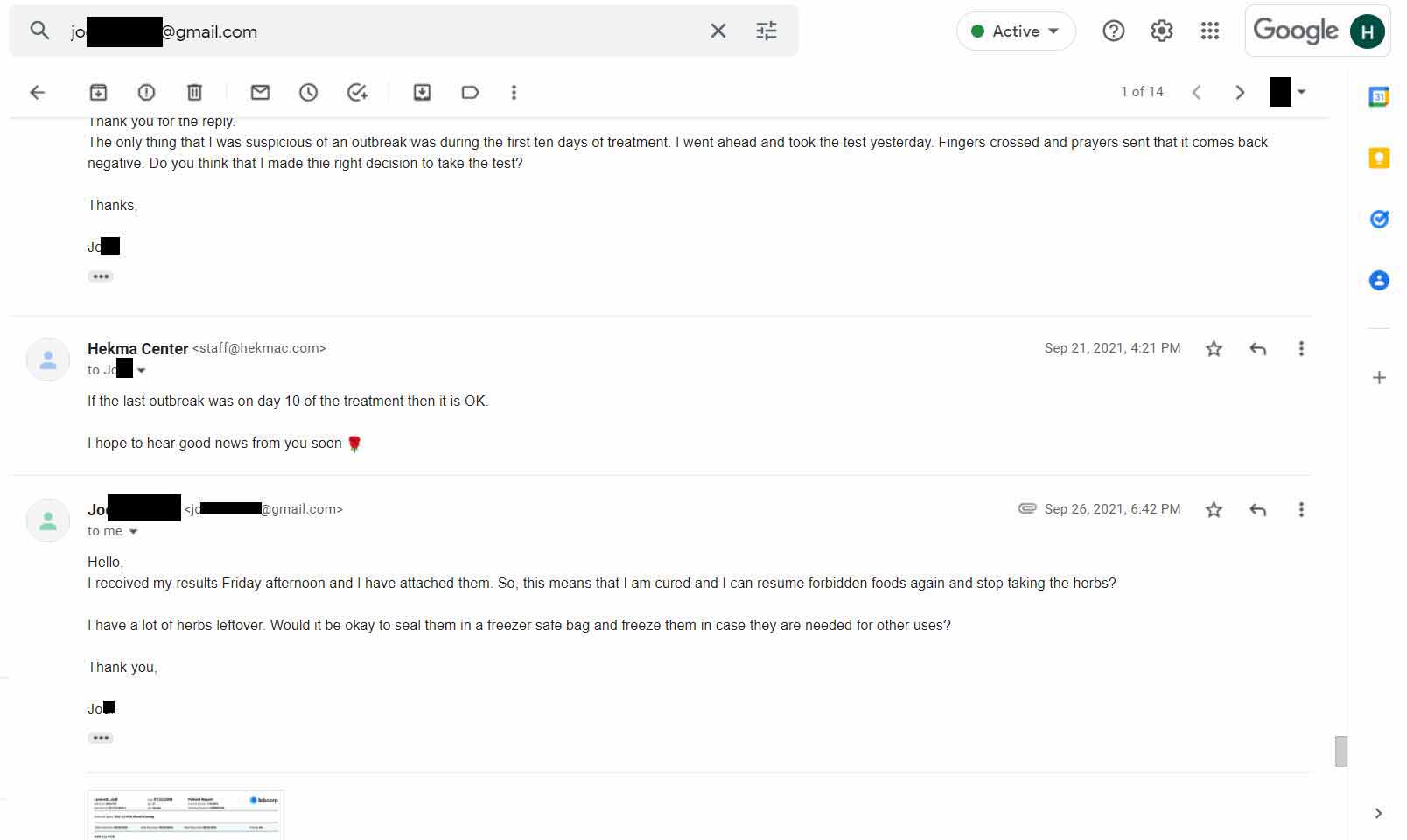 Test result before taking Hekma supplements :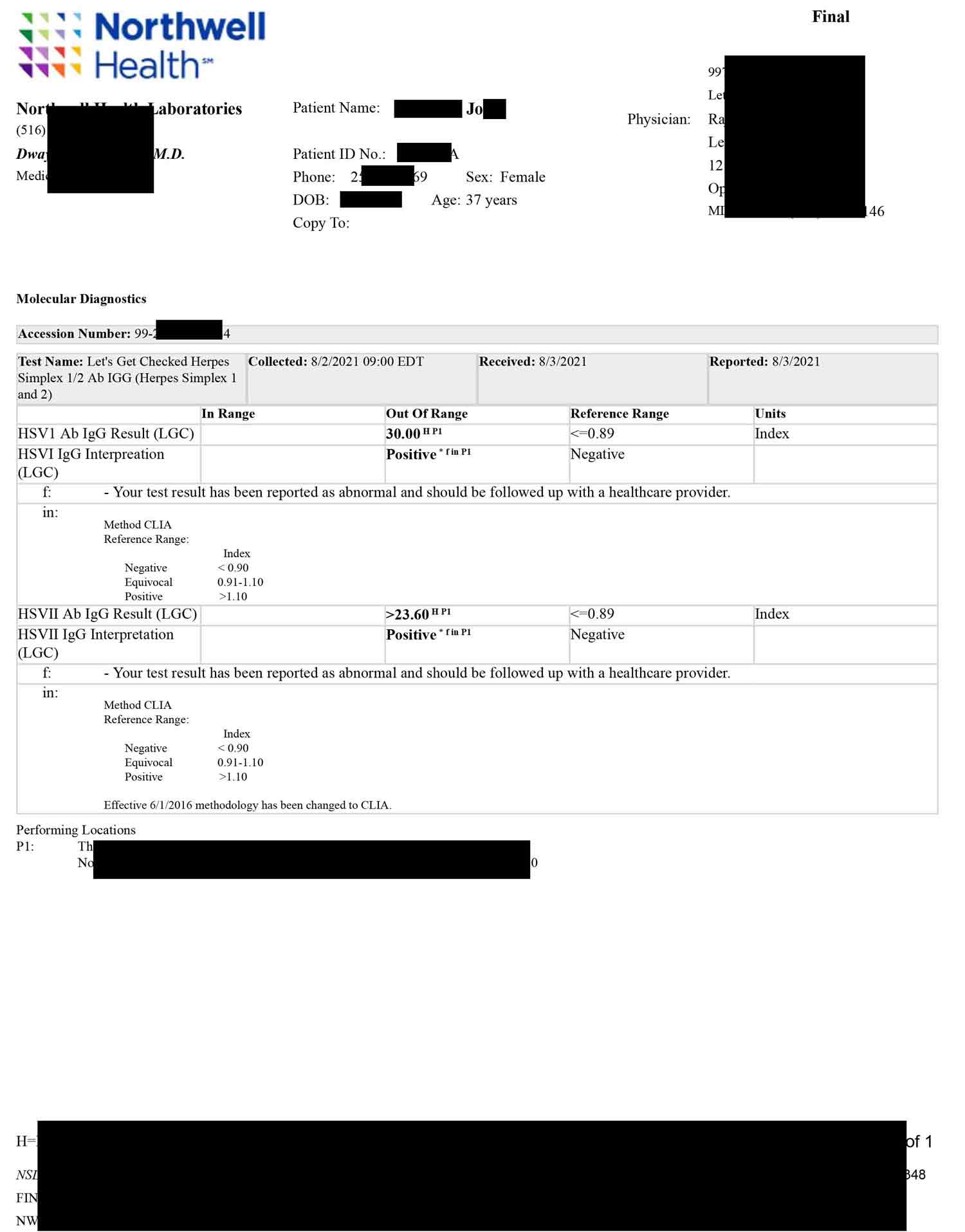 Test result after taking Hekma supplements :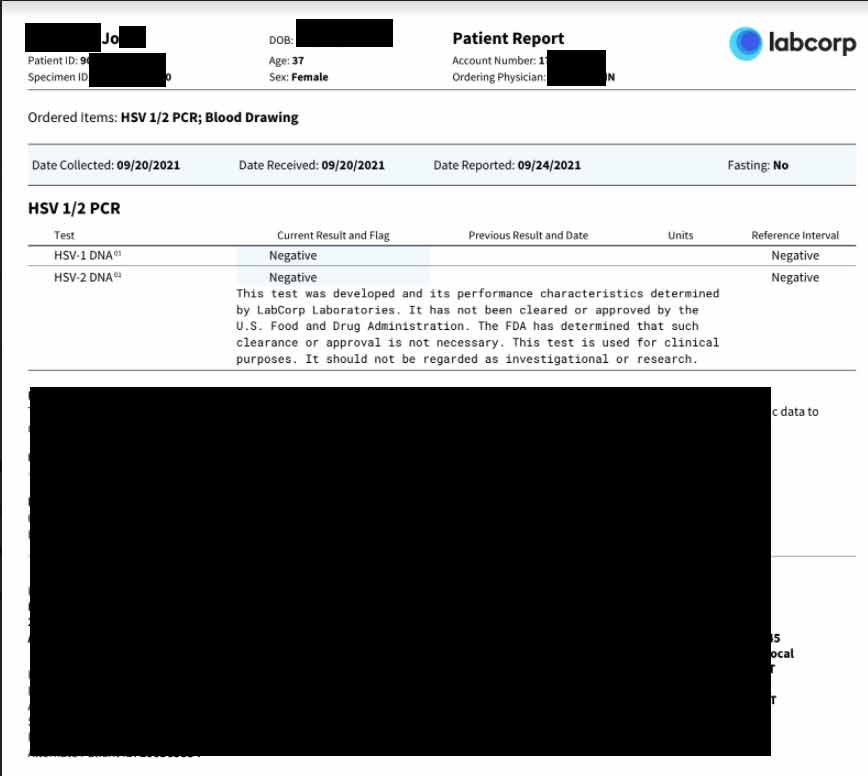 Note:
The featured image is for illustrative purposes only.
Suggested Product
HSV – Herpes Simplex virus Package

Super effecient supplement package for HSV with medicinal herbs. highly recommended by specialists at hekma center. order you package now.