The Story of Mr. "SM" Shows that Overcoming Herpes Completely is Not Far-Fetched…!
Mr. SM contacted Hekma Center through email, seeking consultation for herpes (HSV). The team at Hekma Center replied to him as it shows below. (It is worth noting that he mentioned that he had been trying to overcome depression for a while as well).
The patient ordered and commenced with the wellness supplement package immediately.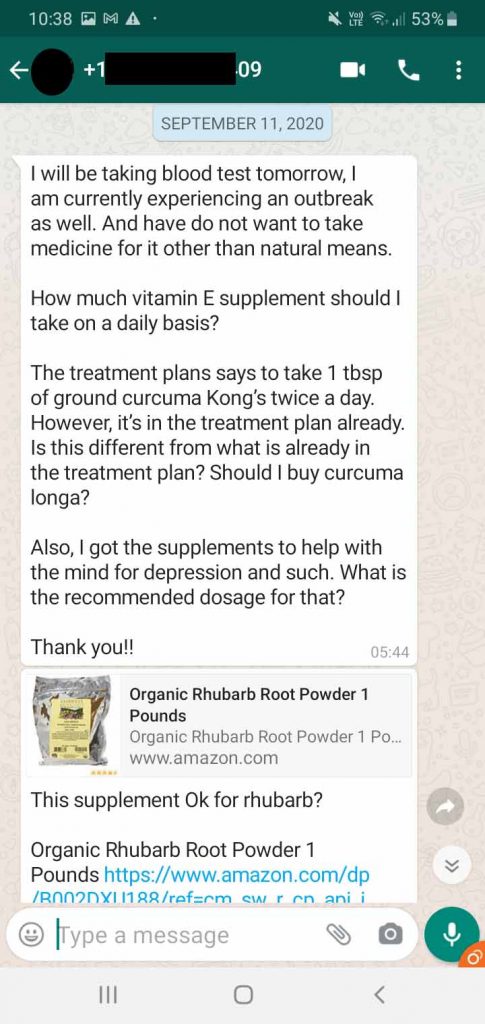 The Result is Still Positive
Due to personal reasons, the patient stopped taking the supplements for a while then resumed taking them to achieve a satisfactory result. After finishing the first package, he did a blood test and the result came out positive, meaning that the antibodies of the virus still exist in his body.
The team replied to him as follows:
"Good day "Sm", Since your last outbreak was before more than two months, and IgG levels went down, not up, this increases your chances of being cured, or at least you have finished the first stage which is increasing the IgG levels, and now you are in the next stage, which is destructing the antibody-virus complex by the immune system.
In this case, you have two options, first is to do PCR test, which is a test that checks the DNA of herpes virus itself, and it immediately become negative when the patient is cured, in contrast to the IgG level, which may take up to 6 months after being cured to be negative, and the second option is to continue with the second treatment package and to schedule PCR test to be done some days before finishing the second package and if you did not have any outbreak for at least the last three weeks of the second package."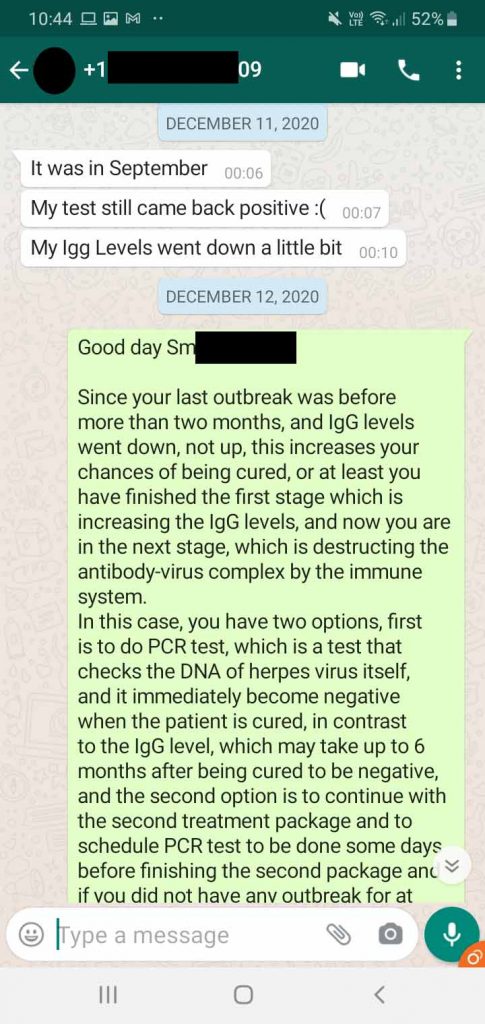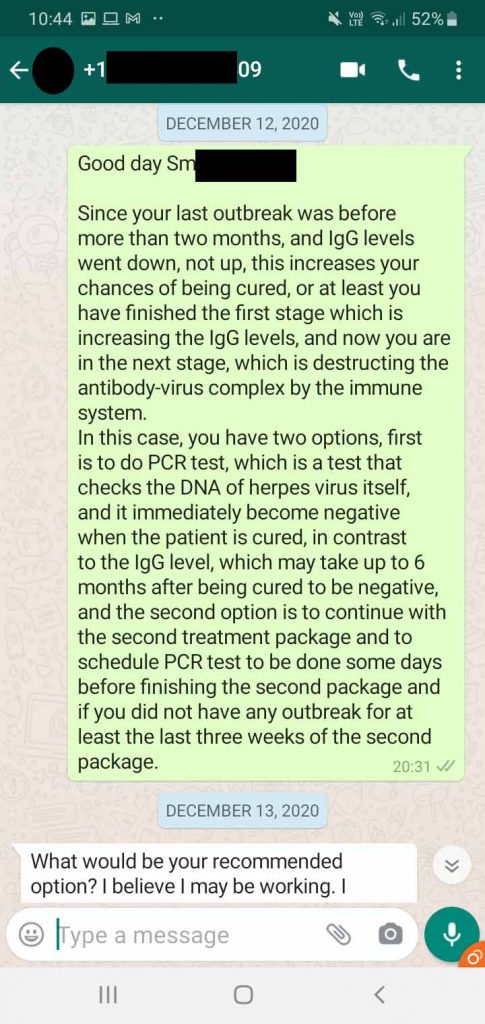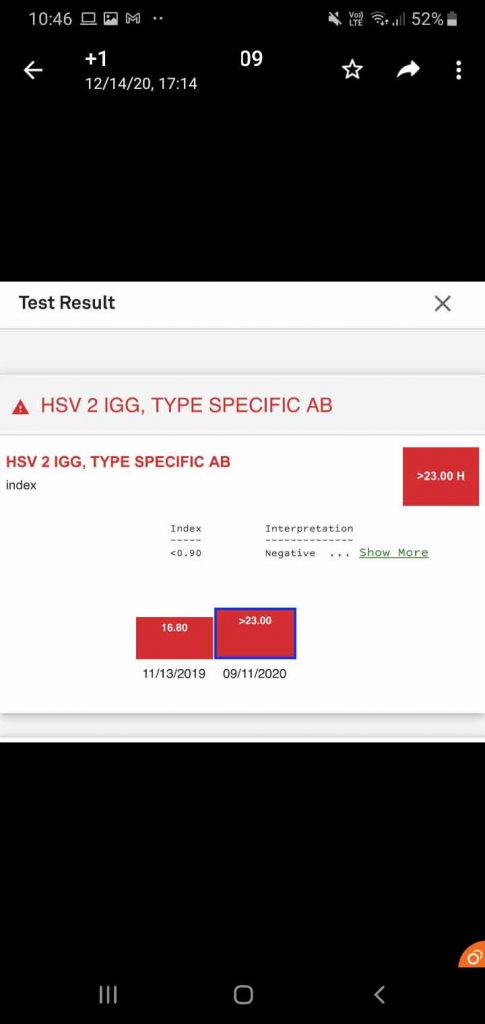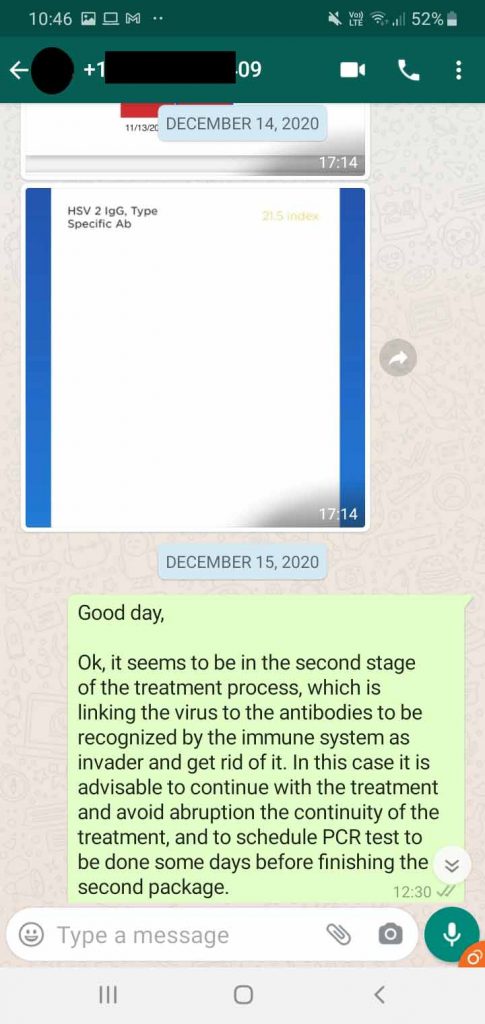 Overcoming Herpes
It is worth mentioning that Mr. "SM" took supplements that would contribute to overcoming depression, and they helped him greatly.
On 22.2.2021, Hekma Center's team advised Mr. SM to do a PCR test after he told them that the last time he had sores and blisters was on 8.1.2021, that is before over 3 weeks.
And the patient had already finished that second supplement package, and it was time to do the test.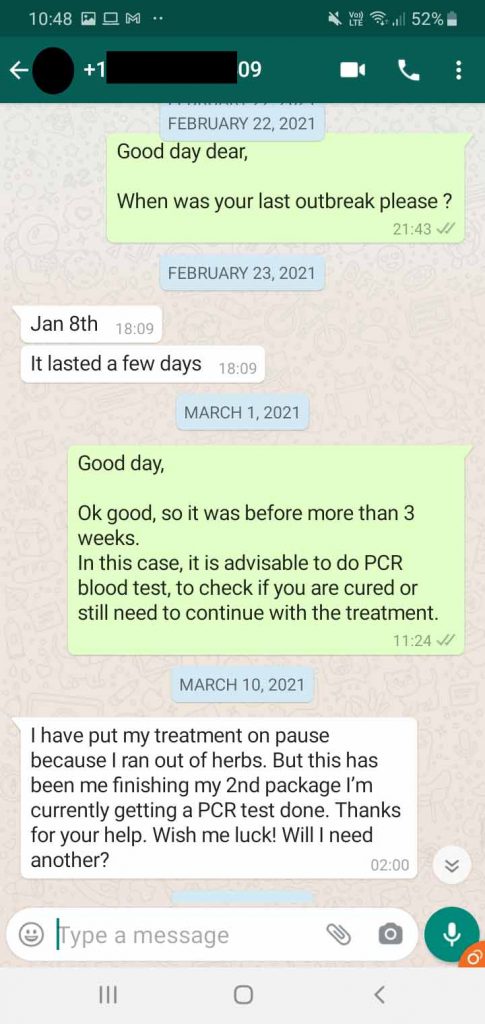 Mr. "SM" sent the team a message, informing them delightfully that the result was negative, and the virus no longer exists in his body!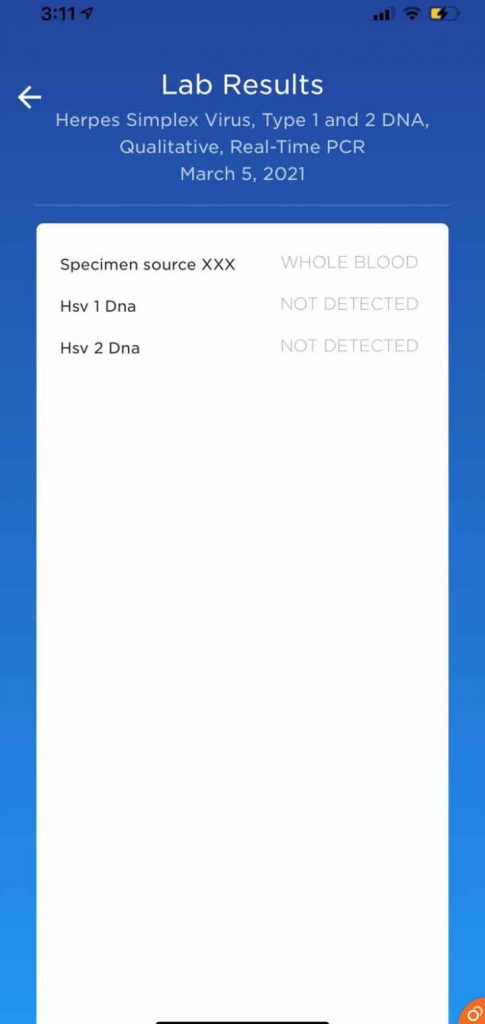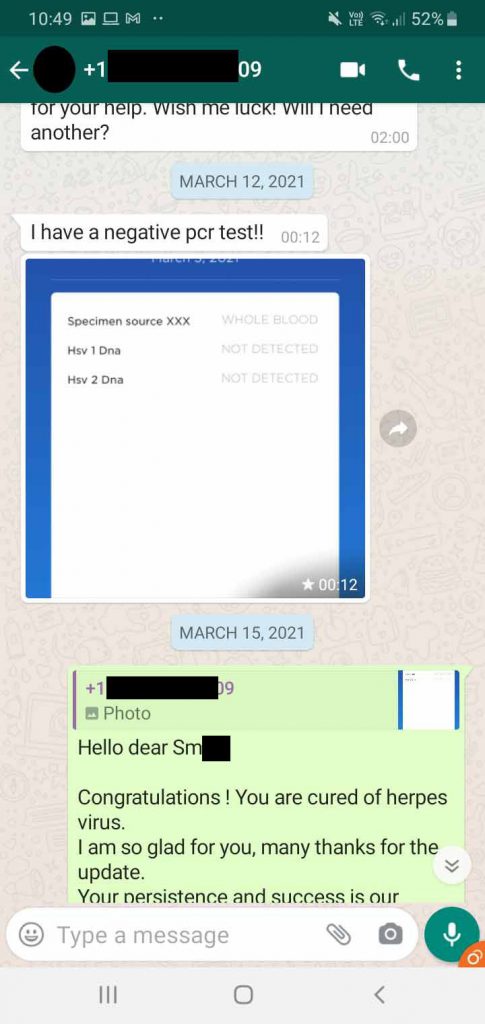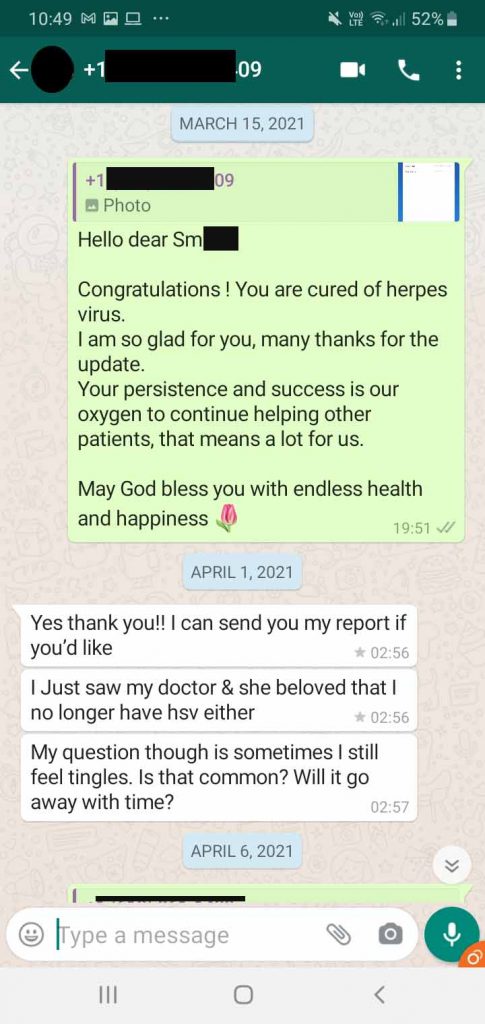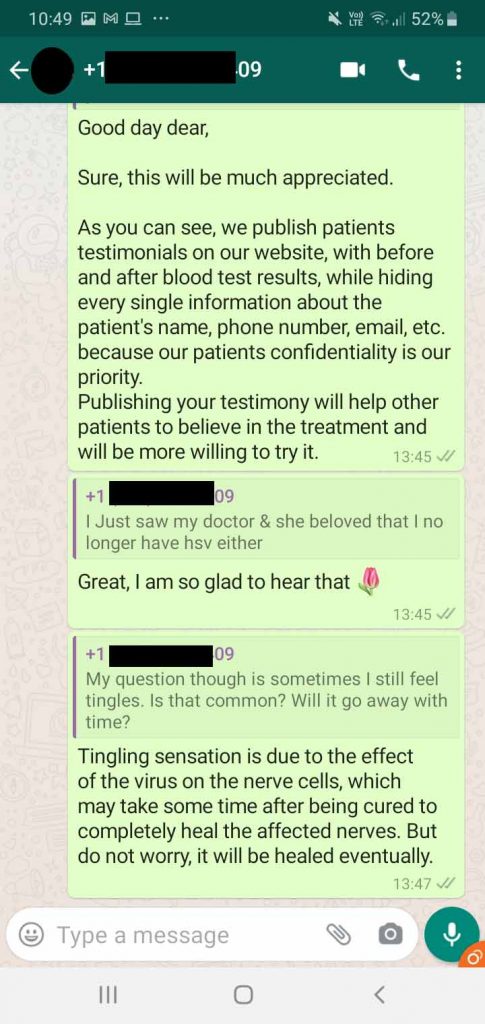 We congratulate Mr. "SM" on overcoming herpes completely.
And we wish that his story motivates and creates hope in others, because overcoming HSV is not far-fetched.
Note:
The featured image is for illustrative purposes only.
Suggested Product