Ms. S's Words After Overcoming HSV
"Thank you so much for all your help and god bless you all. My life is back to normal and I can't thank enough of you guys. Doctors told me there was no cure and I found you guys. Even my doctor was surprised. Once again thank you and god bless you all", these were Ms. S's words after overcoming HSV-1 (oral herpes).
Read her full story and how she got rid of her doubts regarding the credibility of the Herpes Wellness Supplement Package from Hekma Center.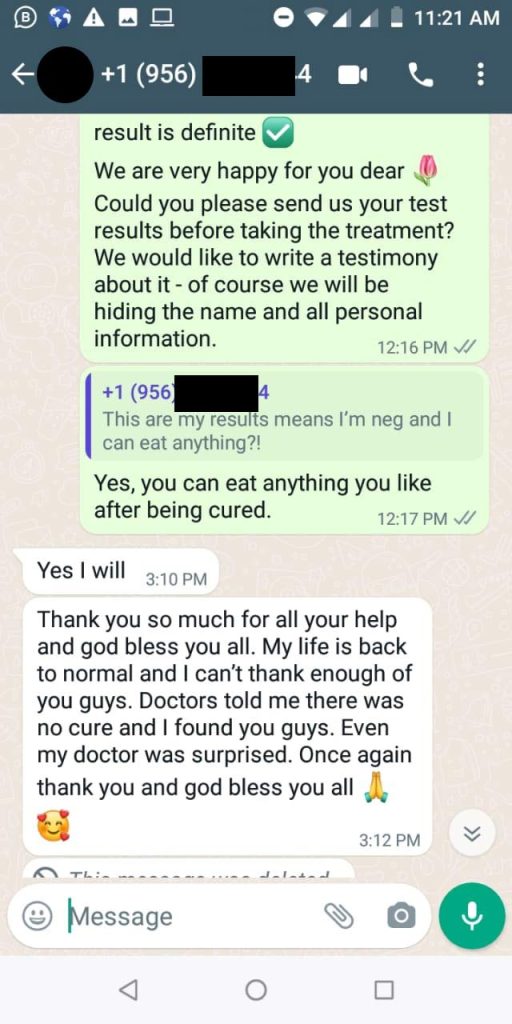 The Patient's Inquiries Regarding the Package
Ms. S contacted us on 1/8/2021, inquiring about the natural products Hekma Center provides. And which contribute to overcoming Herpes Simplex Virus (HSV). In addition to other inquiries, for she doubted that she might be pregnant, and wanted to know whether she can take the products while pregnant. Furthermore, her doctor told her that she cannot overcome HSV. Therefore, she was very hesitant to purchase and take the natural supplements.
We elaborately explained and told her all she wanted to know about our products. And we advised her not to purchase the package before knowing if she is pregnant. Since this package is not suitable for pregnant women.
Overcoming Herpes After One Package.
After Ms. S was convinced of the supplements we offer, she waited until the pregnancy result came out and revealed that she was not pregnant. She then purchased the HSV package and started taking the supplements as soon as she received them (30/8/2021).
Hekma Center's team advised Ms. S to do a blood test if she did not have any symptoms in the last 3 weeks of taking the supplements. And on 19/10/2021, the patient sent us the most exciting news, she was HSV-free after only one Wellness Supplement Package (50 days)! Ms. S sent us her previous test result (before taking the supplements, and which confirms that she has HSV), and the latest test result she took after taking the supplements, which confirms that she overcame herpes.
The test result after taking our herbal formula package :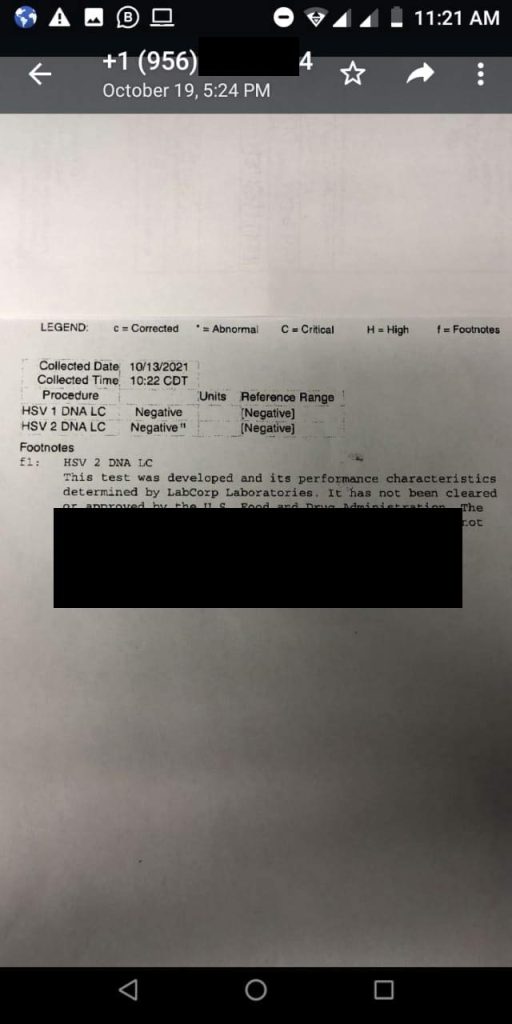 The test result before taking our formula :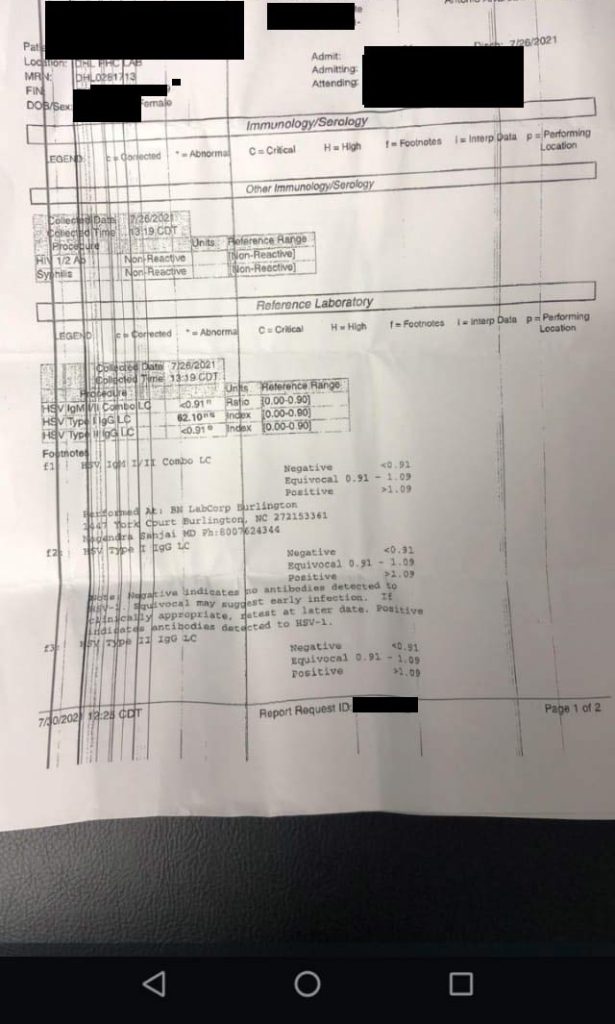 We congratulate Ms. S on overcoming HSV-1 completely. And she can now resume her normal life and live to the fullest once again.
Note:
The featured image is for illustrative purposes only.
Suggested Product
HSV – Herpes Simplex virus Package

Super effecient supplement package for HSV with medicinal herbs. highly recommended by specialists at hekma center. order you package now.