Herpes Patiets Dream is Hearing "You Overcame HSV": Read About An Inspiring Story of Mrs. Sum
On May 26, 2021, Mrs. Sum from the USA started taking the herpes package. She contacted Hekma Center staff whenever she had any questions regarding the instructions or the diet attached with the package.

The patient still experienced herpes (HSV) symptoms (sores and blisters) after finishing the first half of the package.
She wondered if she needed to do a test to find out if she was carrying the virus or not. Our specialized staff told her that she should do the test if she did not show any symptoms during the last 3 weeks. However, since she still experienced the HSV symptoms, she should order another package (or another half package) and continue taking the products without interruption until the symptoms disappear. When that happens, she should do a PCR blood test.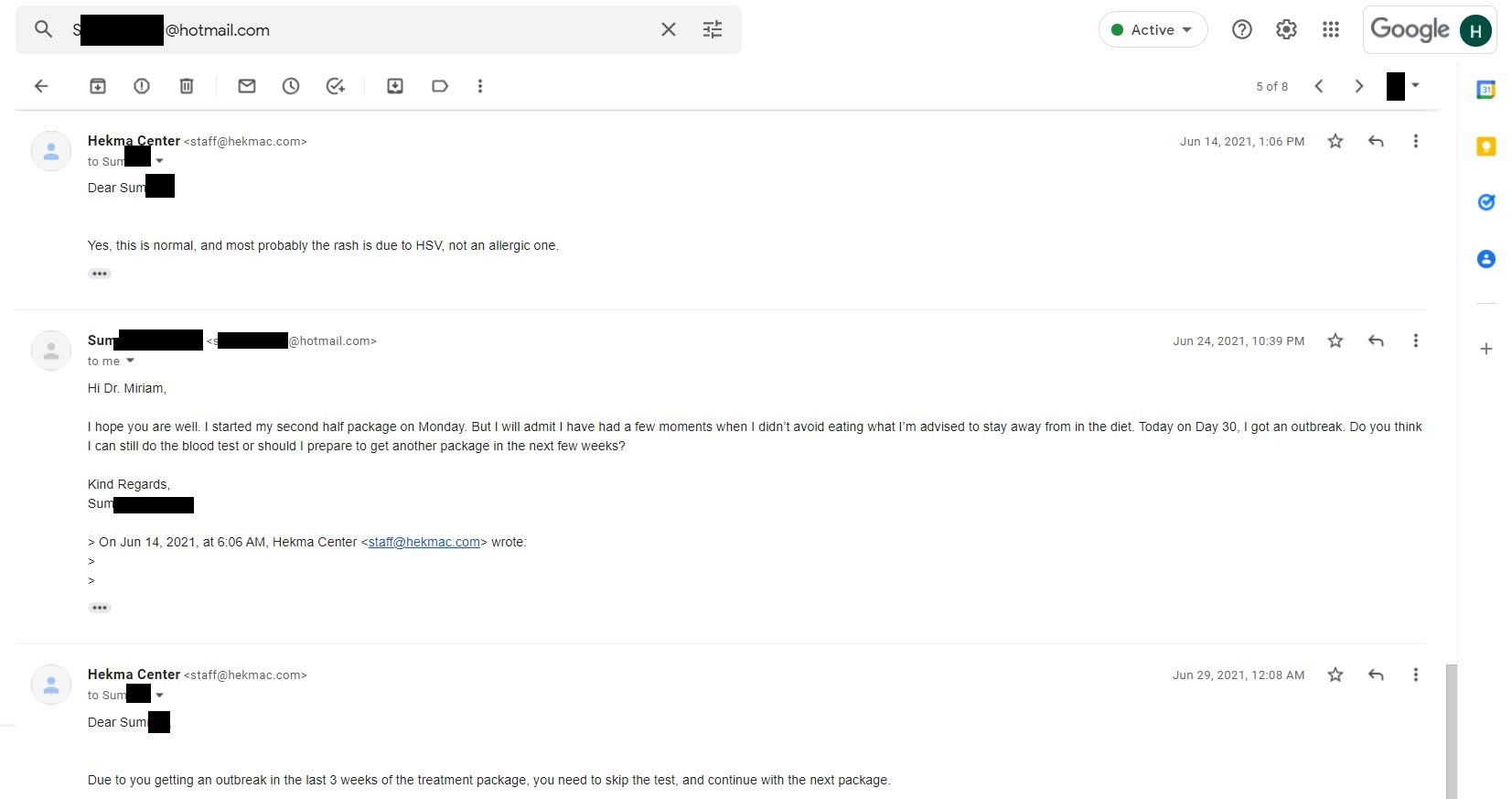 Nevertheless, Mrs. Sum did an IgG test to check its levels in the blood and see what the staff advised her to do. It appeared that the IgG levels decreased, which brought her hope.
However, our staff assured her that regardless of the test results, as long as there are symptoms, she must still be carrying the virus and has not overcome it yet. For this reason, the patient ordered another half package.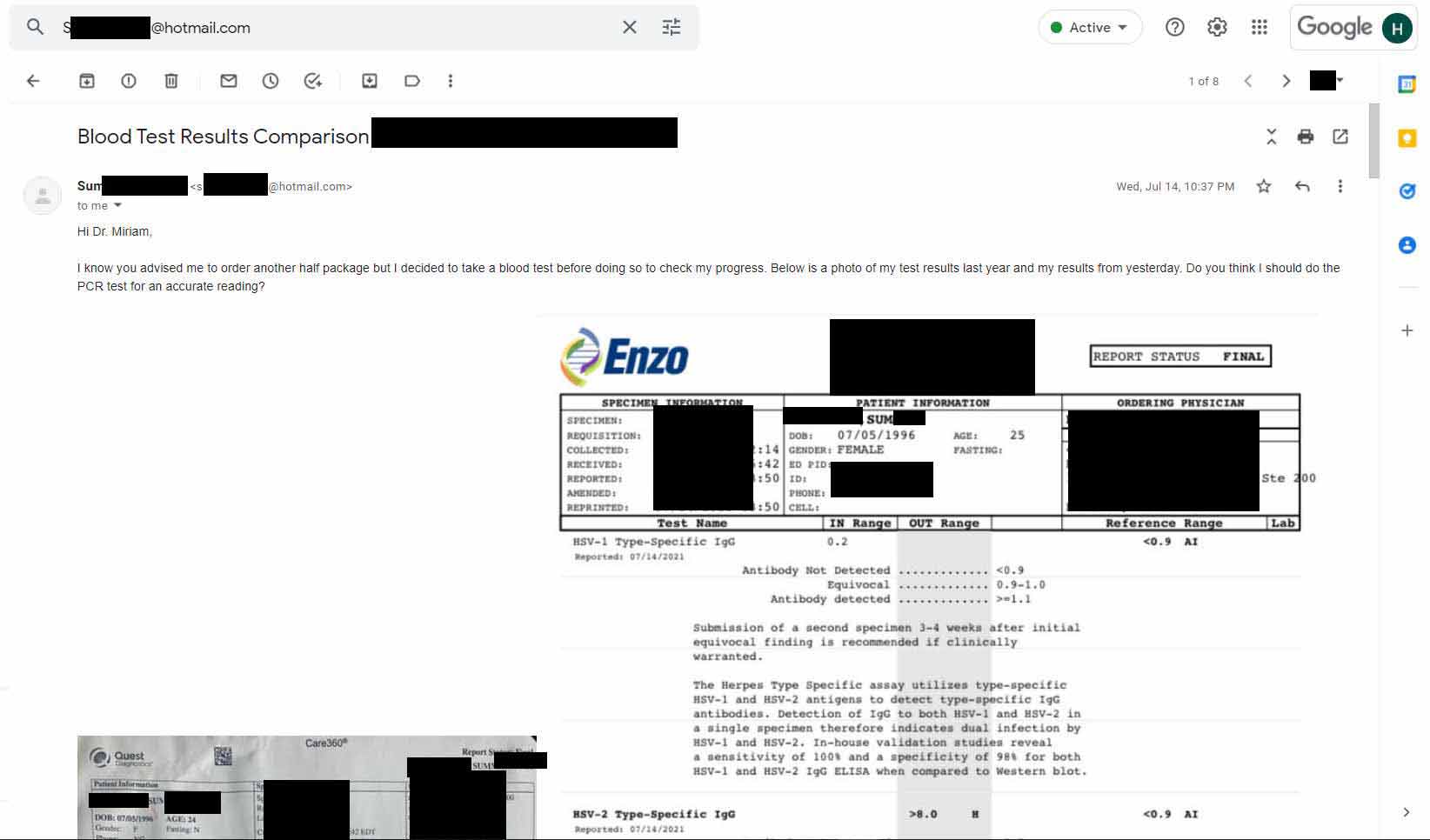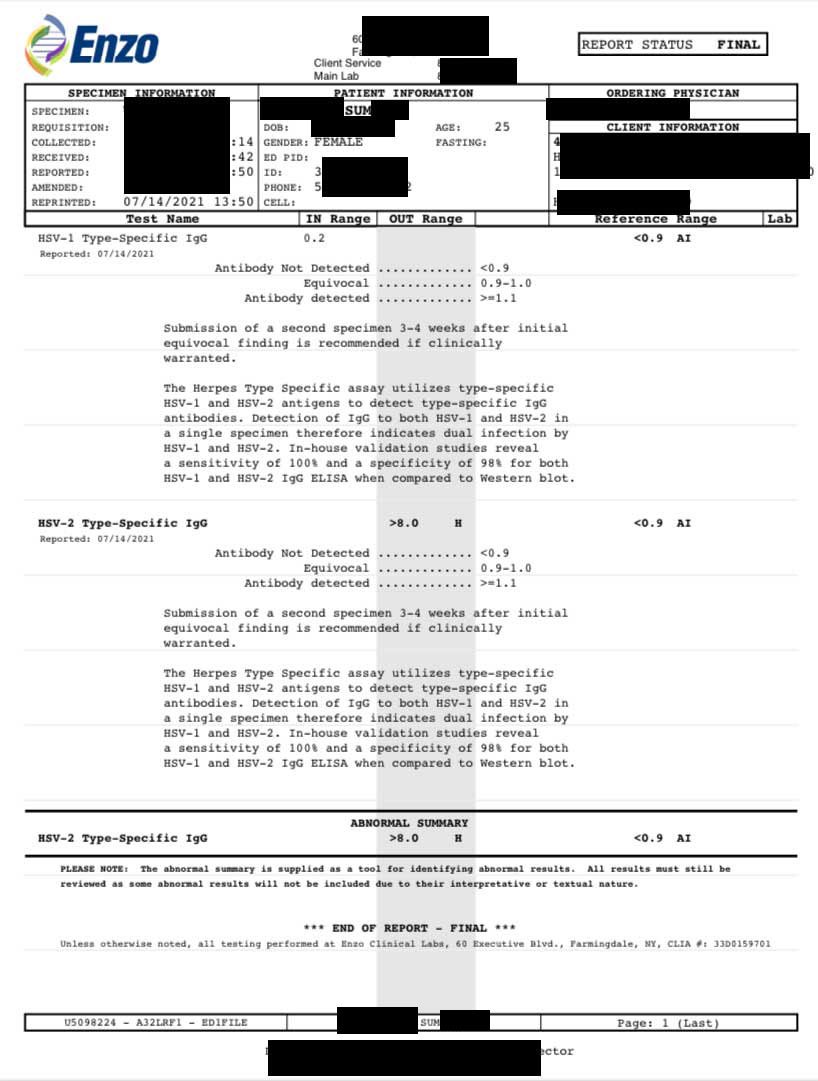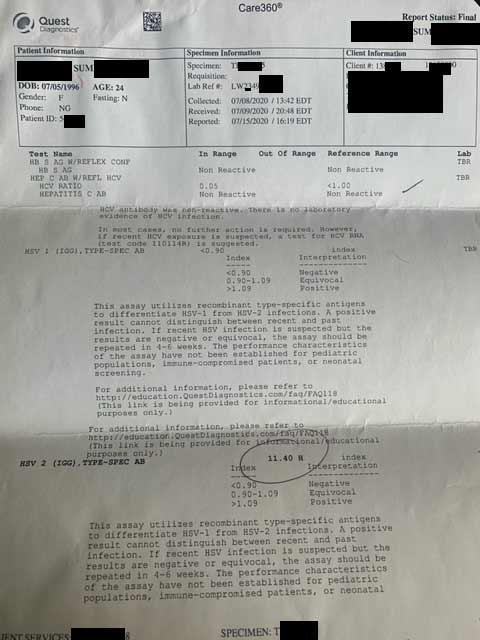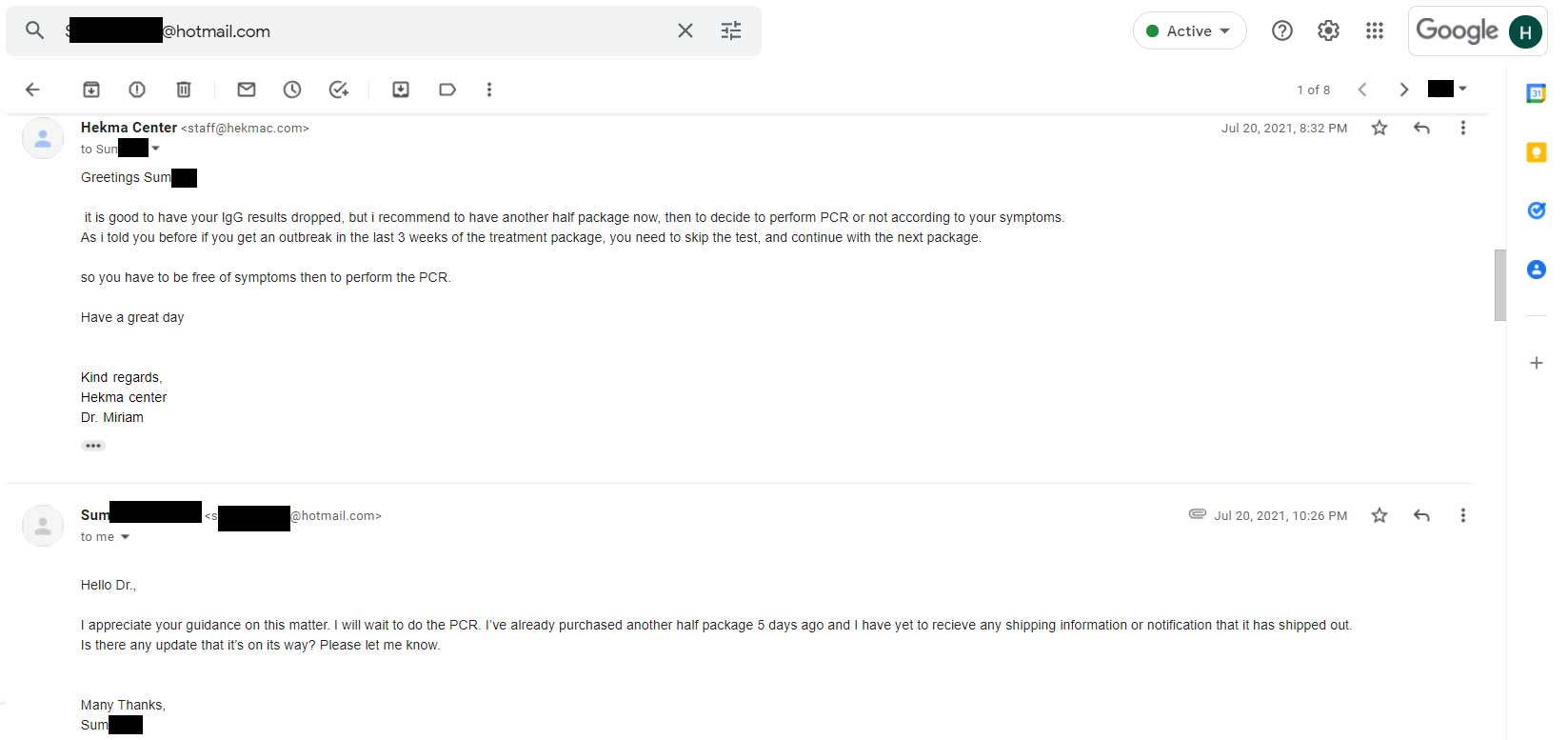 Overcoming HSV
On August 09, 2021, the patient sent our staff a message informing them that she almost finished the third half (75 days) and was about to do the PCR test as she had no HSV symptoms in the last three weeks. She also mentioned that she had the last symptom on June 23, 2021.
The patient did a PCR test, and the amazing results came out. The results showed that she was not carrying the herpes virus, as shown in the following report: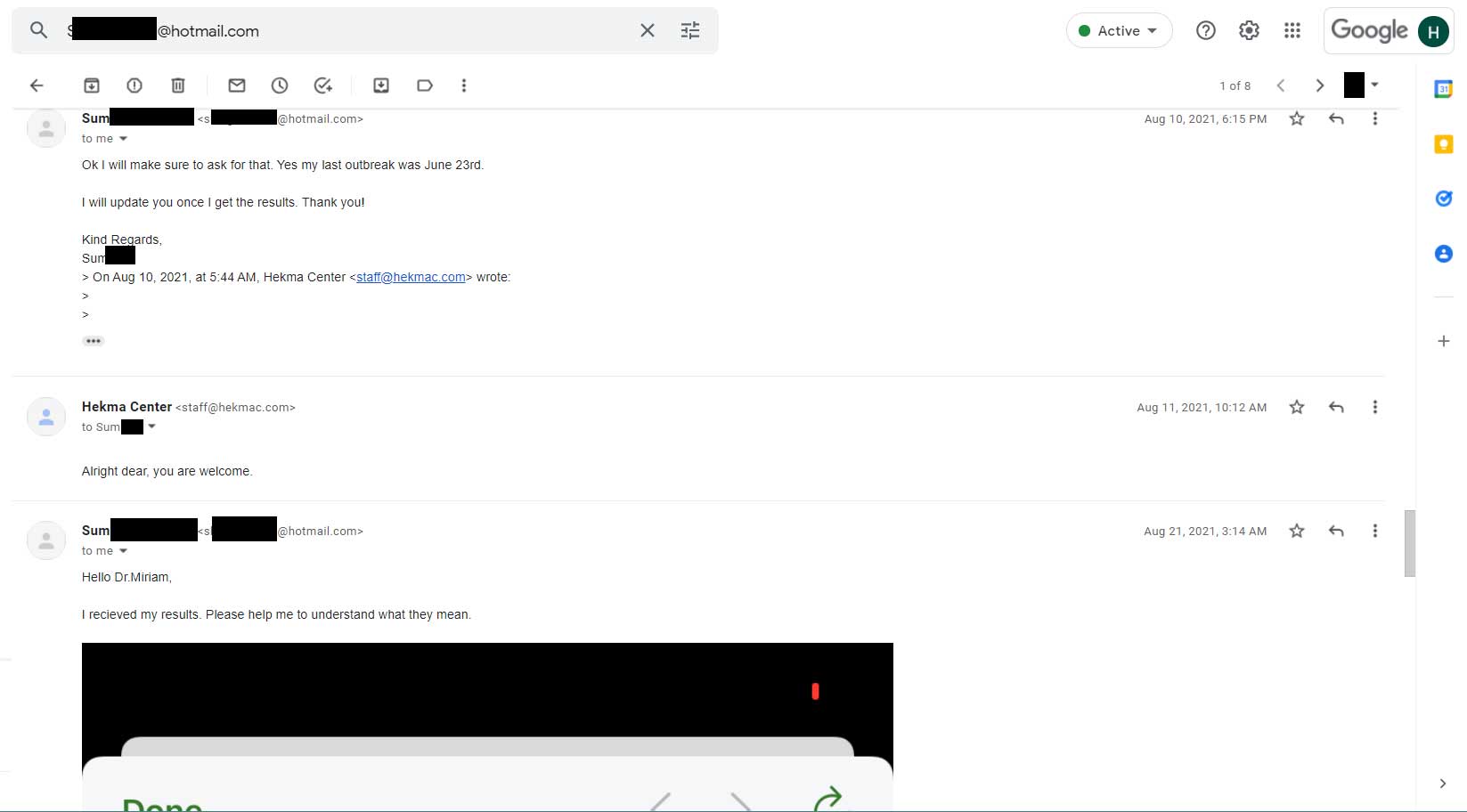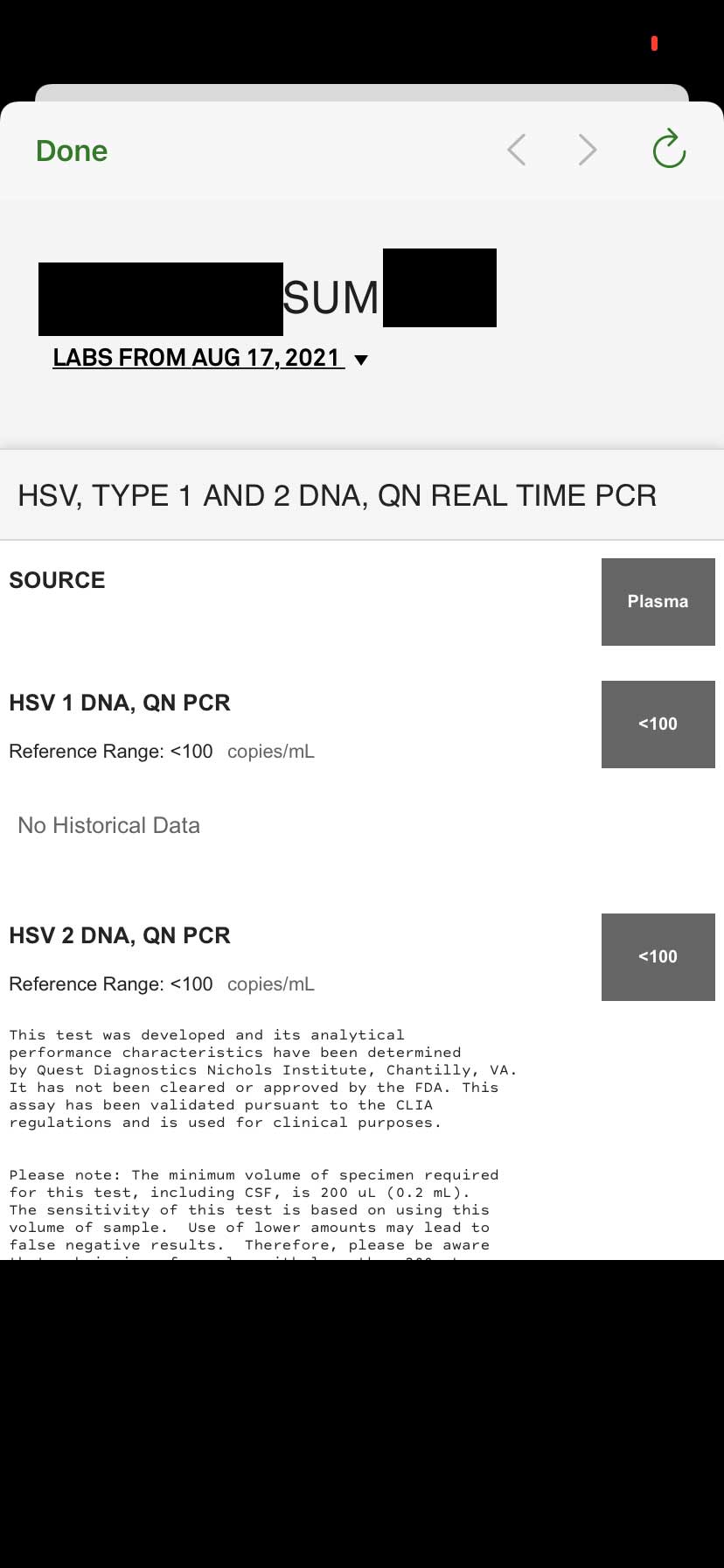 We congratulate Mrs. Sum for her great results, and we thank her for sharing her story with us. Her story will be one of the inspiring stories for the rest of the patients.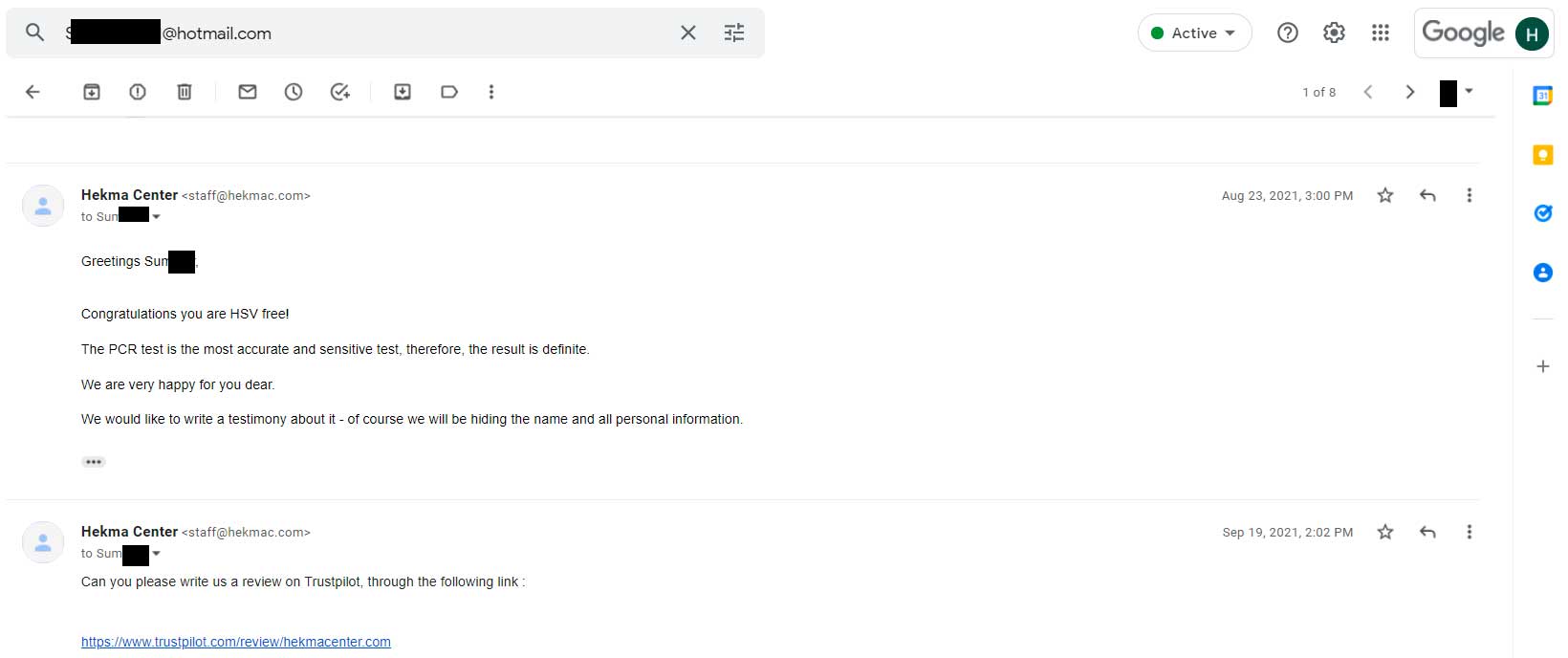 Note:
The featured image is for illustrative purposes only.
Note:
The results may vary from one person to another.
Suggested Product
HSV – Herpes Simplex virus Package

Super effecient supplement package for HSV with medicinal herbs. highly recommended by specialists at hekma center. order you package now.