Just Got the Results that Say Negative for HSV1 and HSV2!
On August 30, 2021, Mrs. Ay, 49, contacted Hekma Center staff to inquire about the genital herpes supplement package.
The staff replied and explained to her the details of the package. They told her how to take the products, the diet that she should follow while taking the supplements, and the daily instructions she must follow.
On September 15, 2021, the patient ordered the package.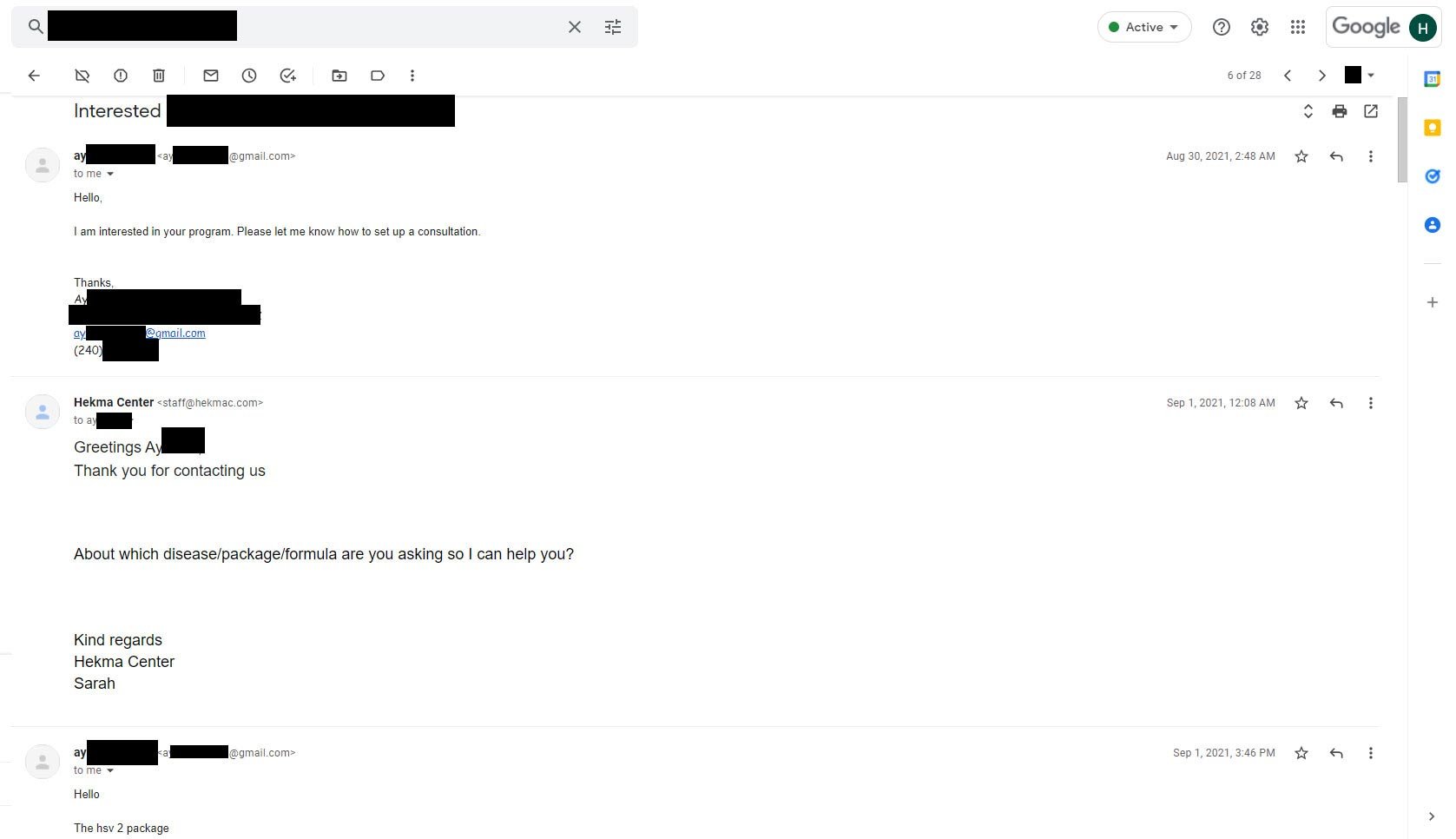 On October 14, 2021, the patient sent a message inquiring about some matters, and she said:
"I started the package in the middle of September and now having a small outbreak – approximately a month into the package. I've been drinking coconut milk instead of almond milk or dairy in my tea. I just read that coconuts have arginine. I will stop drinking it and eating it. Are we supposed to have an outbreak to expose it for the medication to work?"
Our staff responded as follows:
"Please make sure that you don't eat any product that has coconut since it is not allowed."
"Regarding the outbreaks, it is normal to have outbreaks or to notice an increase in the severity/ frequency of outbreaks during the treatment (especially the initial treatment period) and before being completely cured, as the virus is being taken out of the body which may cause outbreaks."
Overcoming The Virus – Mrs. "AY" Proven That Herpes Can Be Cured.
On November 10th, 2021, the patient texted us saying that her body was free of HSV. She made a blood test that came out negative. She said:
"… I went ahead and took the blood test on Saturday morning 11/6/21. Just got the results today that say negative for HSV1 and HSV2. This is absolutely unbelievable and GOD'S MIRACLE."
The patient sent us the result of her tests before taking our formula and the new results that indicate being herpes-free.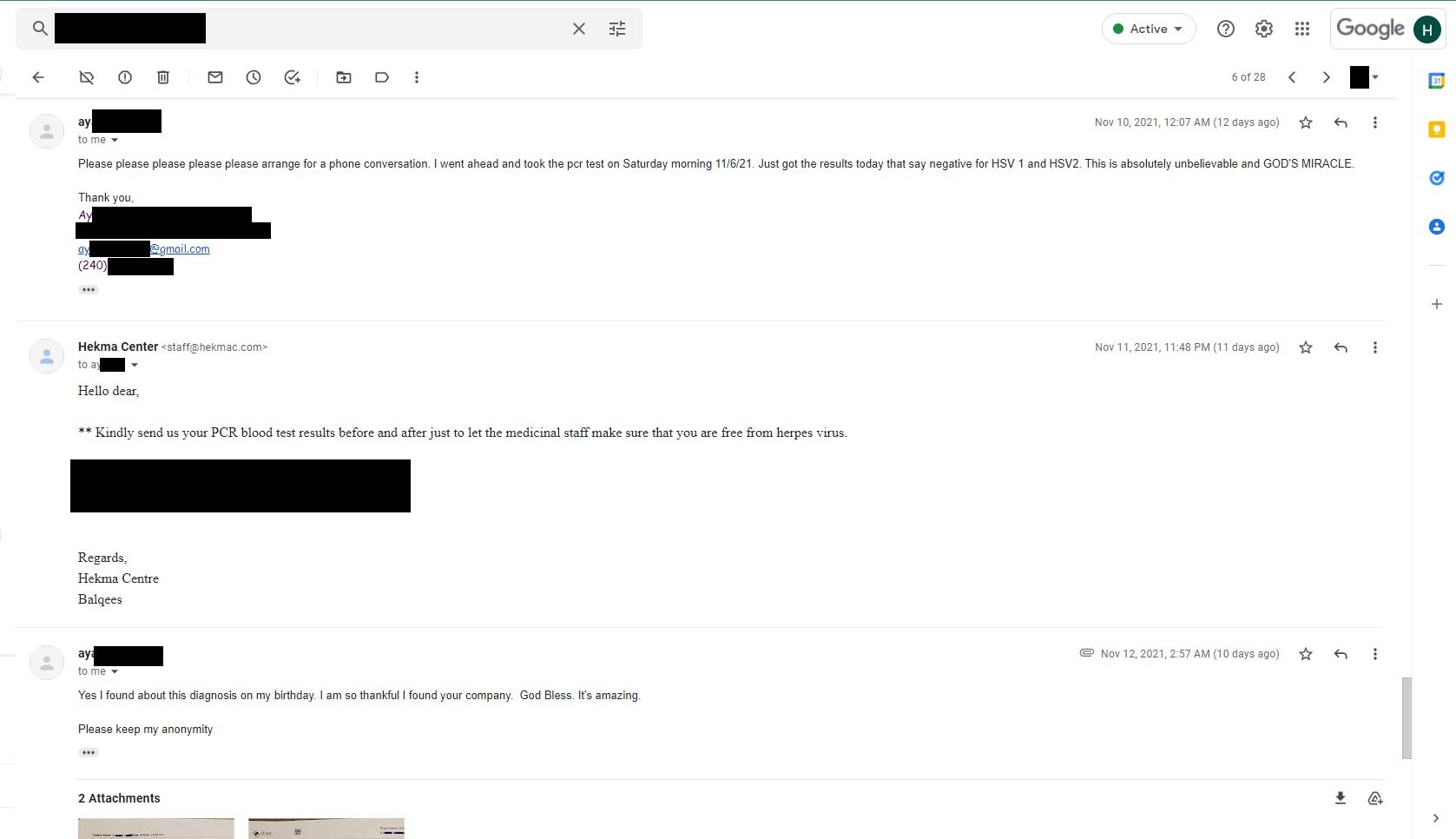 The test result before taking the herpes package from Hekma Center:

The results after completing the herpes package, which show that Mrs. AY is virus-free: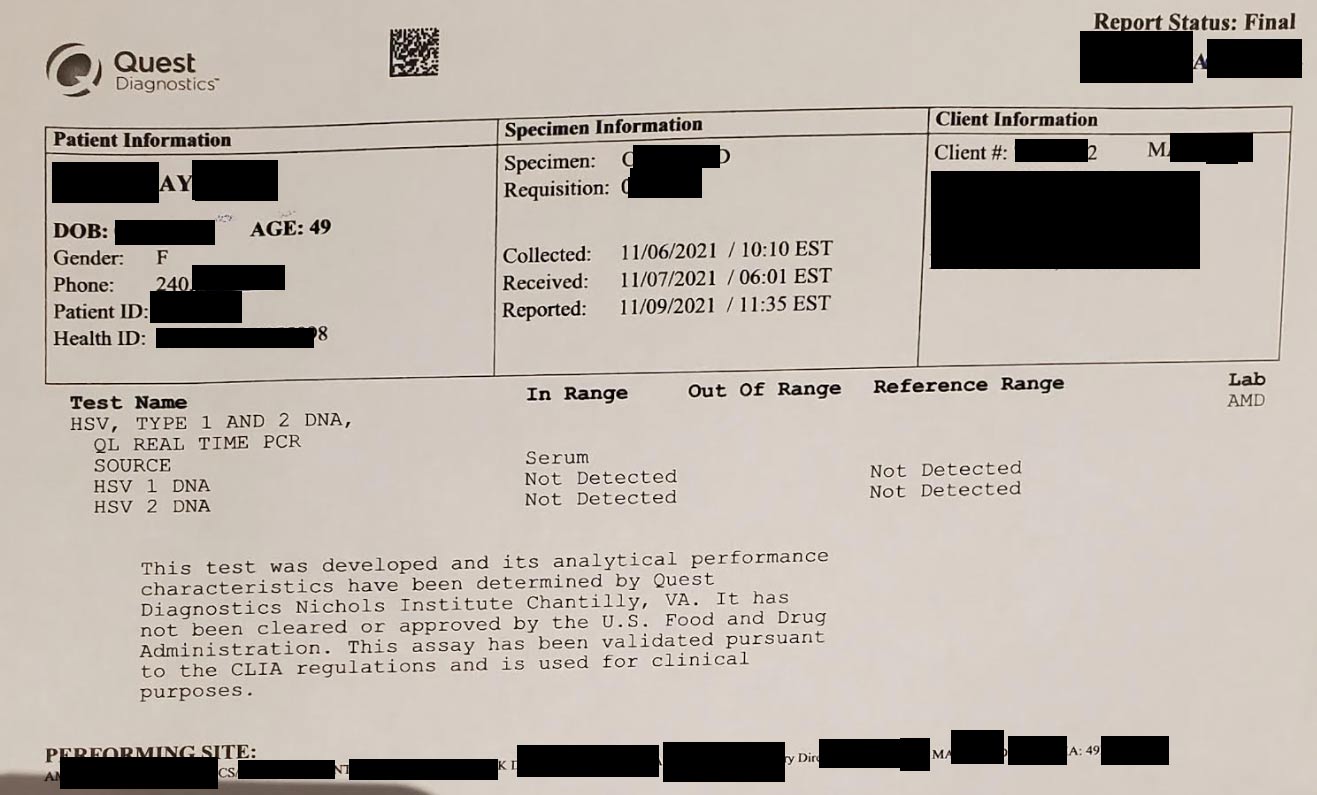 We congratulate Mrs. AY on her results, and we wish her constant health and wellness.
Note:
The featured image is for illustrative purposes only.
Suggested Product
HSV – Herpes Simplex virus Package

Super effecient supplement package for HSV with medicinal herbs. highly recommended by specialists at hekma center. order you package now.