IgG Test Results Confirm That Ms. Ka Overcame Genital and Oral Herpes
Ms. Ka contacted Hekma Center's team on 06/07/2021 through email. Informing them that she purchased The Wellness Supplement Package for HSV, and needs to know exactly what to eat.

Hekma Center's team answered all the inquiries the patient had. For example, the types of food she should consume and when to consume them, the toothbrush she uses, wherein it is important to change toothbrushes after every use (use disposable toothbrushes). Moreover, since her husband also has HSV, she was advised to refrain from sexual intercourse in order to overcome HSV and not get infected again.
Mrs. Ka asked many other questions, including how long would it take for the results to come out negative.
Mrs . Ka was about to finish the first supplement package, but she still suffered from some cold sores and blisters. Therefore, she ordered another package.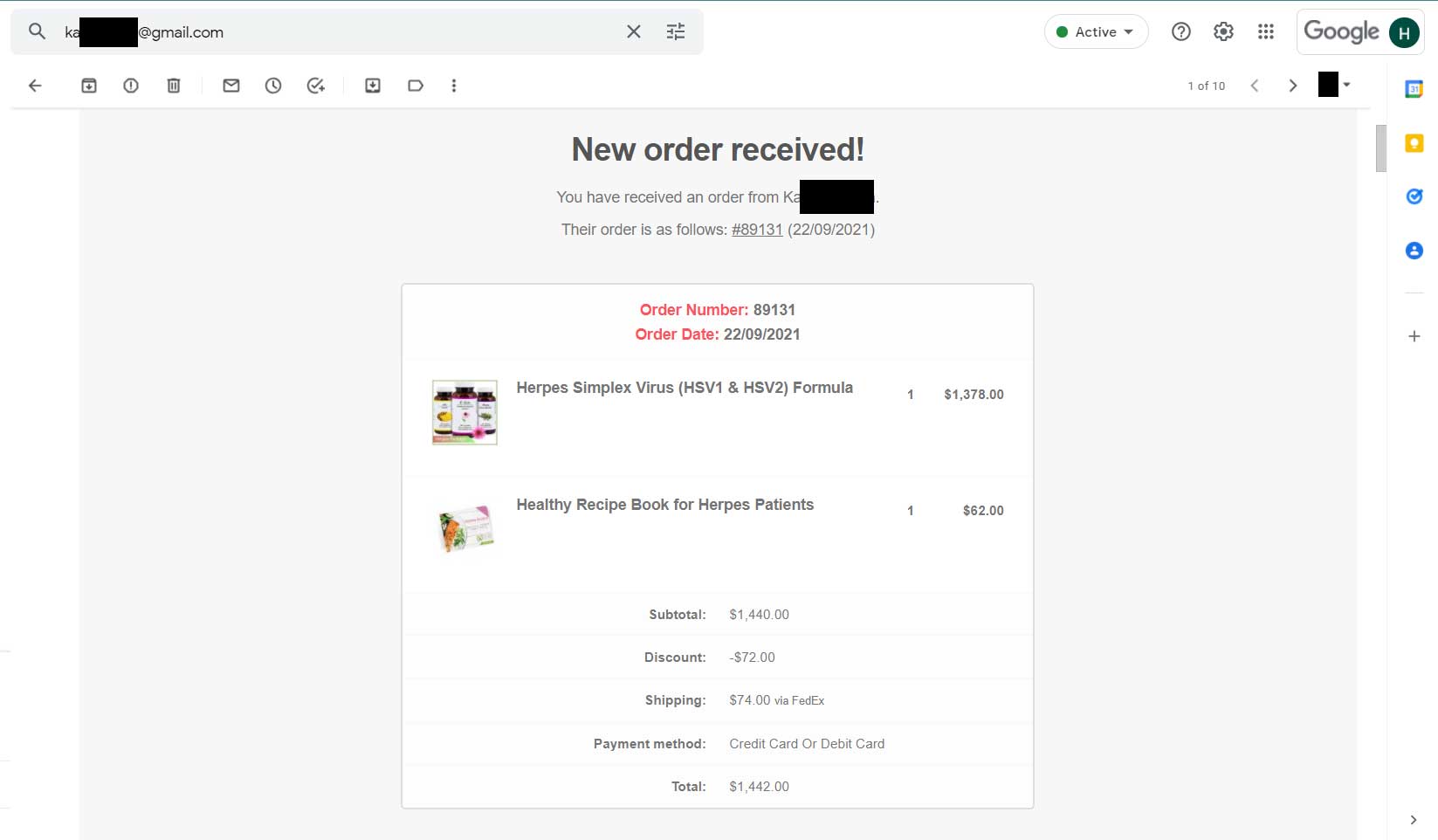 Mrs. Ka's Tests Results
On 05/11/2021, Mrs. Ka sent us the new IgG test results, which came out negative and confirm that Mrs. Ka overcame genital and oral herpes (HSV-1 and HSV-2).
The staff congratulated her and reassured her that she had completely overcome Herpes Simplex Virus. However, Mrs. Ka wondered why the IgG test result for HSV-2 was positive (1.45), while the Supplemental IgG result was negative (it is worth mentioning that the supplemental IgG result was positive before taking the Hekma Center supplements). This is because the Supplemental IgG test is more accurate than the regular IgG test, and is conducted when there is a doubt in the result of the regular IgG test.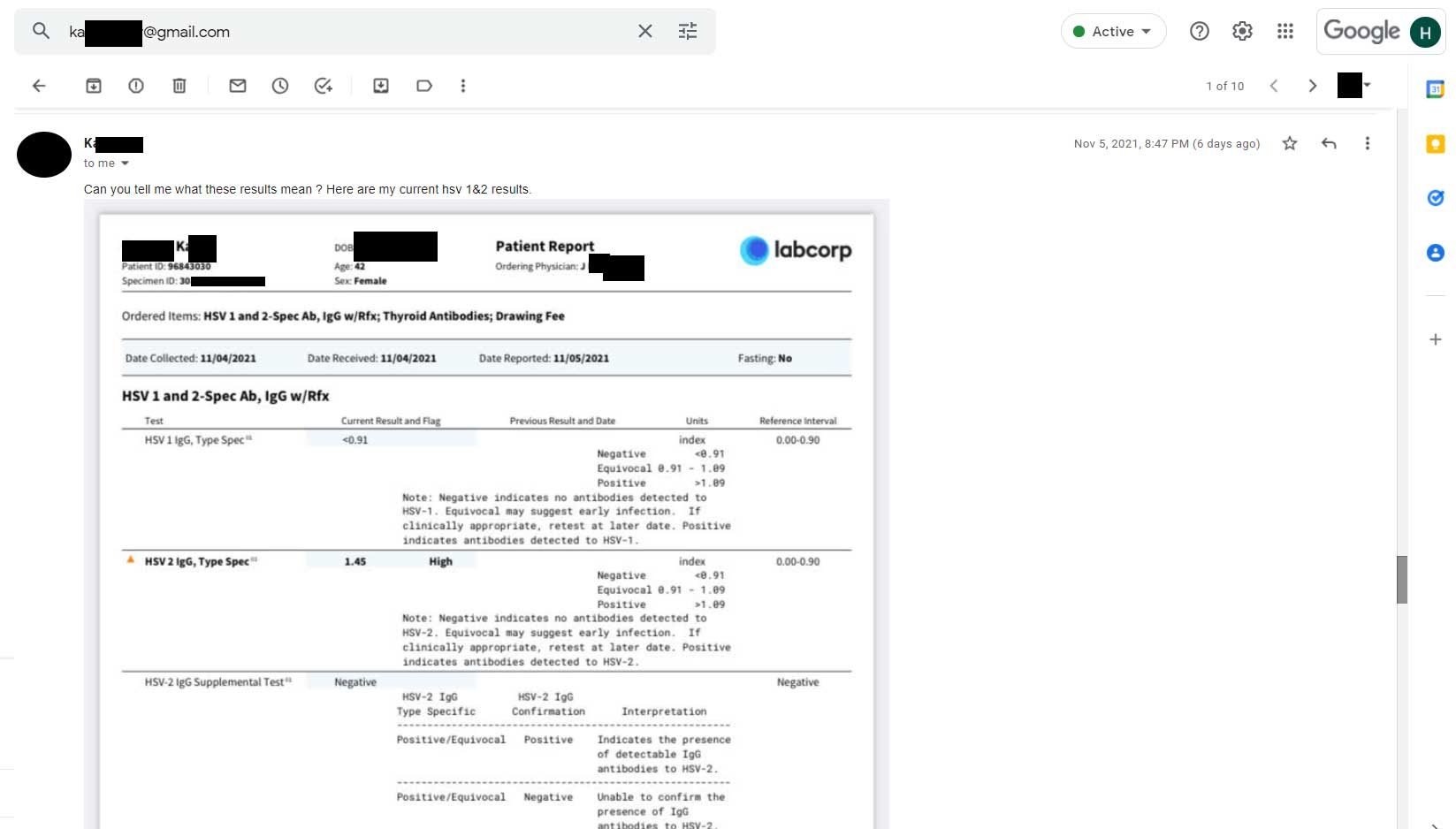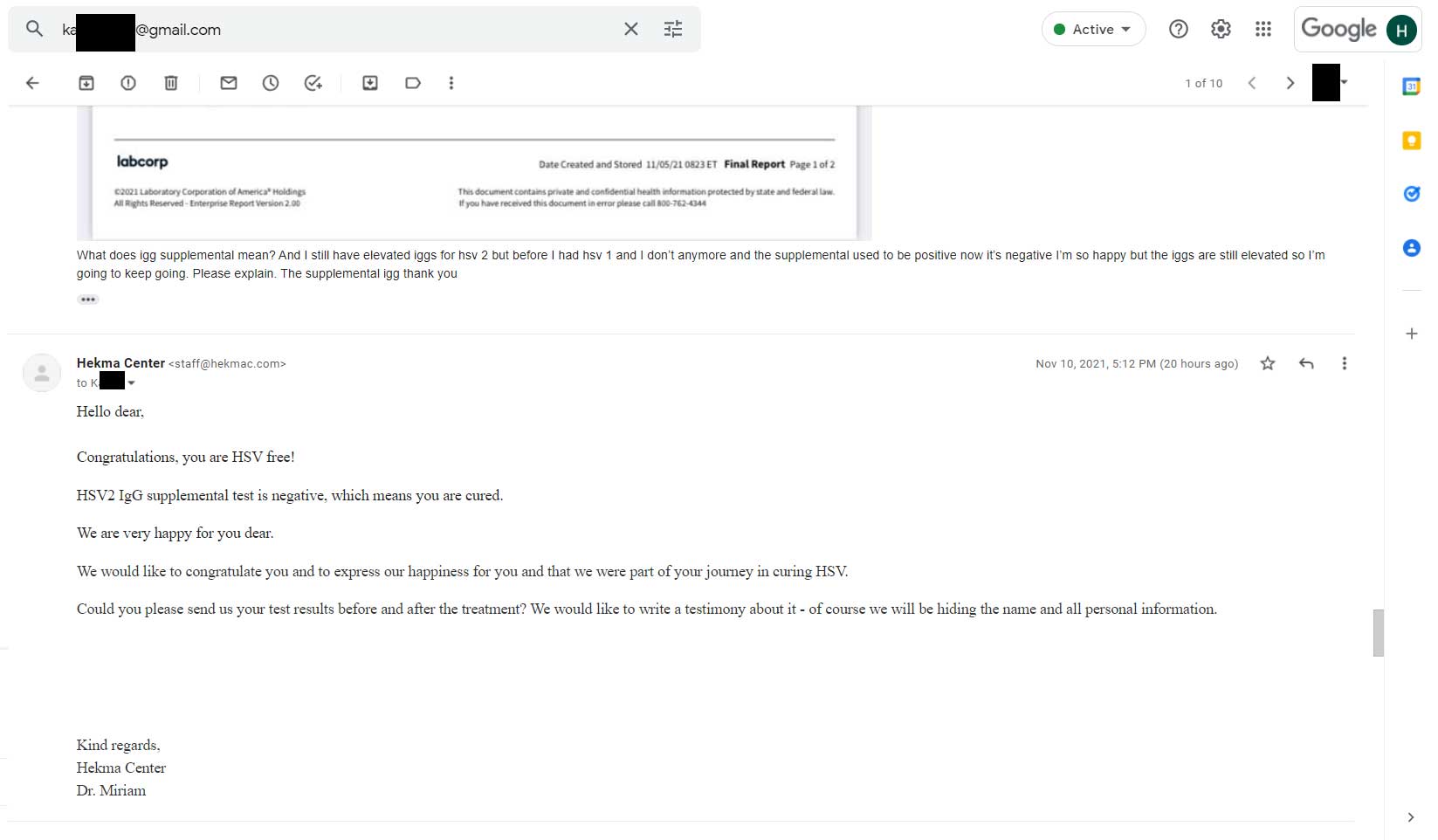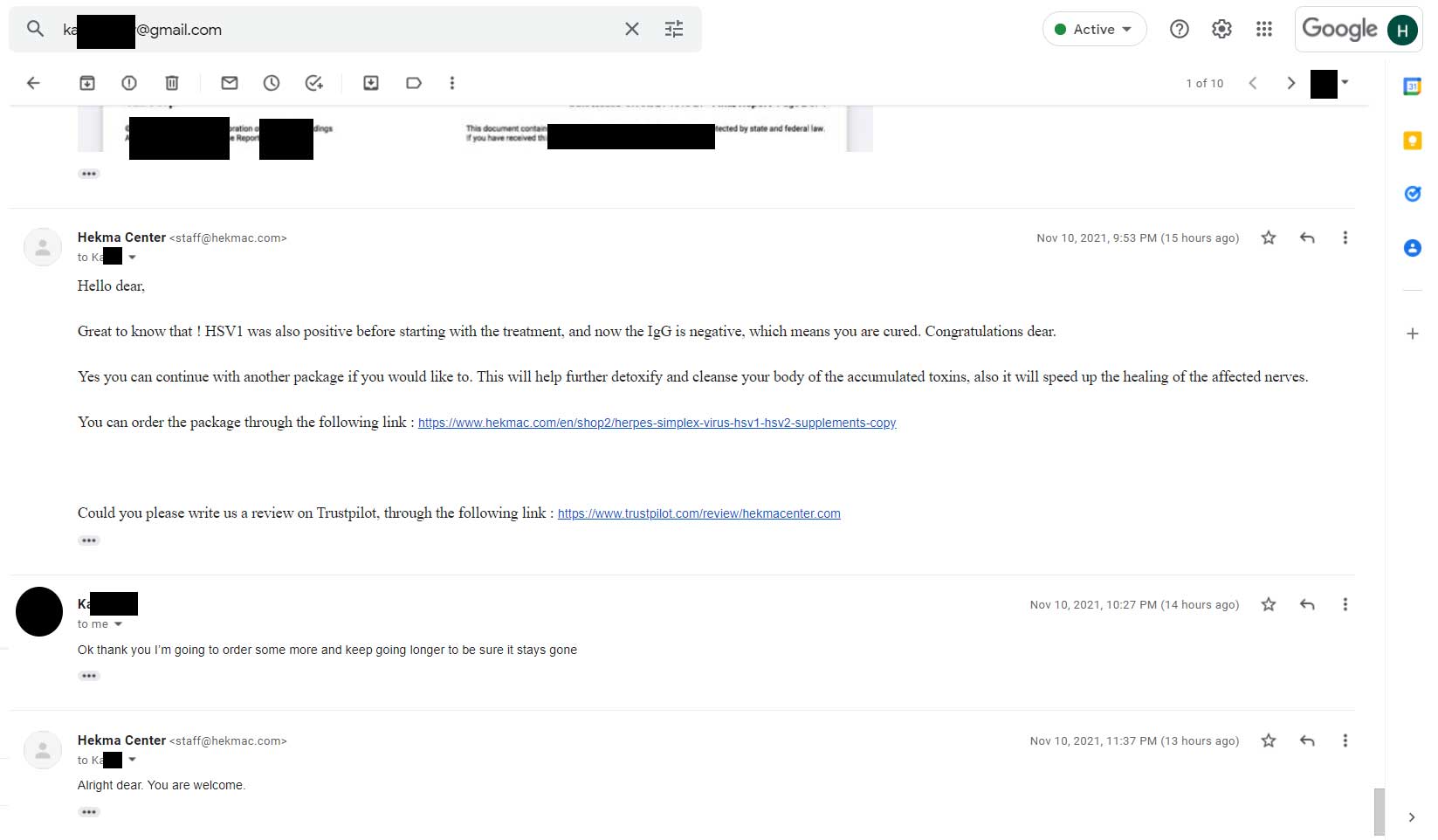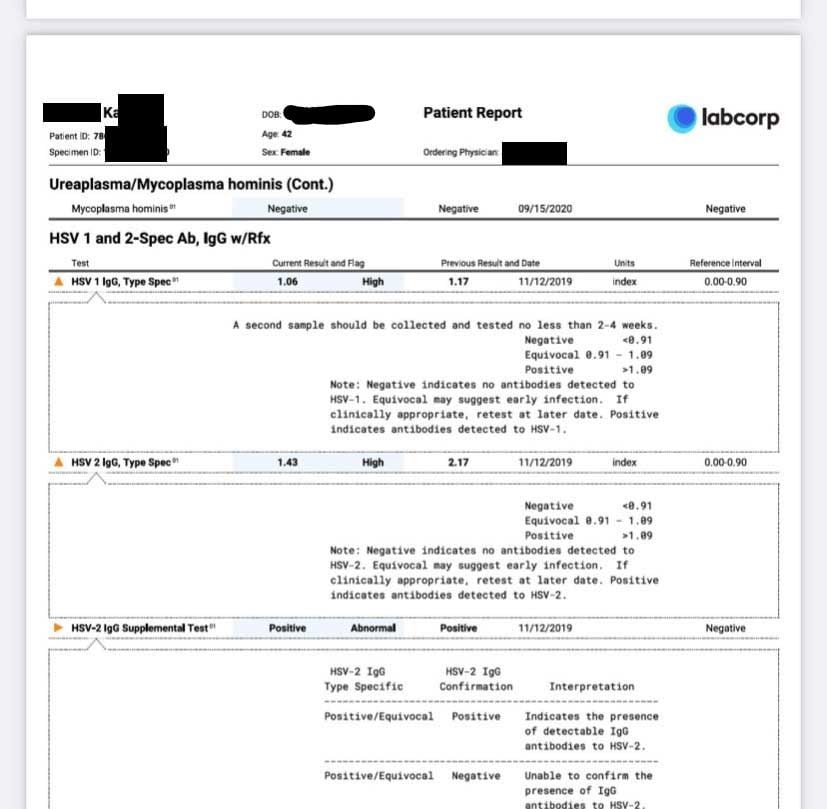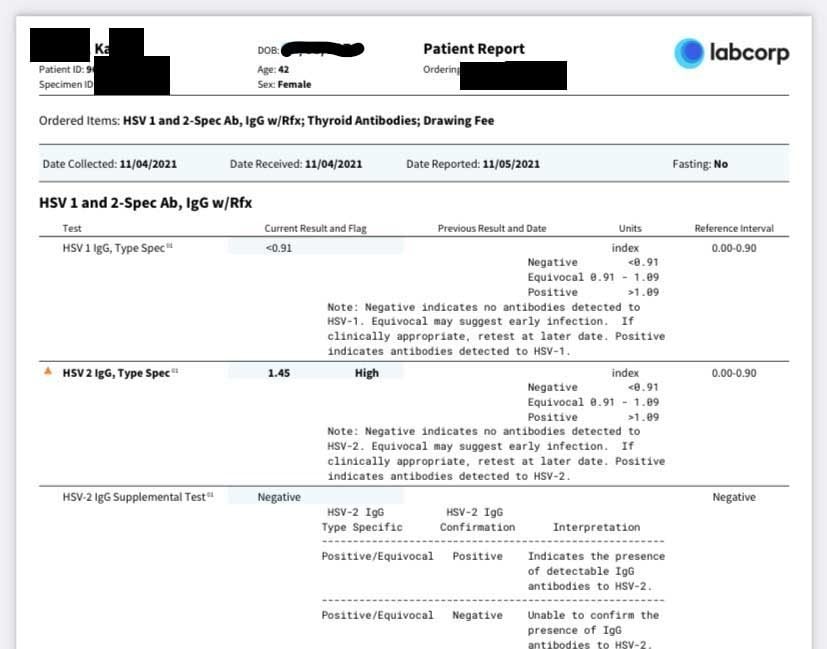 Note:
The featured image is for illustrative purposes only.
Suggested Product