International Shipping Services
Welcome to Hekma Center – The largest International herbal center that provides natural remedies for various diseases.
We are proud to offer our customers the best remedies for various diseases and health conditions with medicinal herbs and natural substances. We are also proud to declare that we offer international shipping services to many countries around the globe.
The map below indicates the countries to which we can ship our supplement packages to, colored in green.
Unfortunately, there are some countries that we are unable to ship our supplements to due to customs. Those are the countries colored in red: Cuba, Spain, Canary Islands, Sahara desert, Libya, Egypt, Turkey, Crimea, Syria, Iran, Afghanistan, Pakistan, Yemen, Somalia, Burma, Vietnam, and North Korea.
Note:
We ship our supplement packages via aramex, FedEx and other International courier services. The service includes expedited hand-to-hand delivery.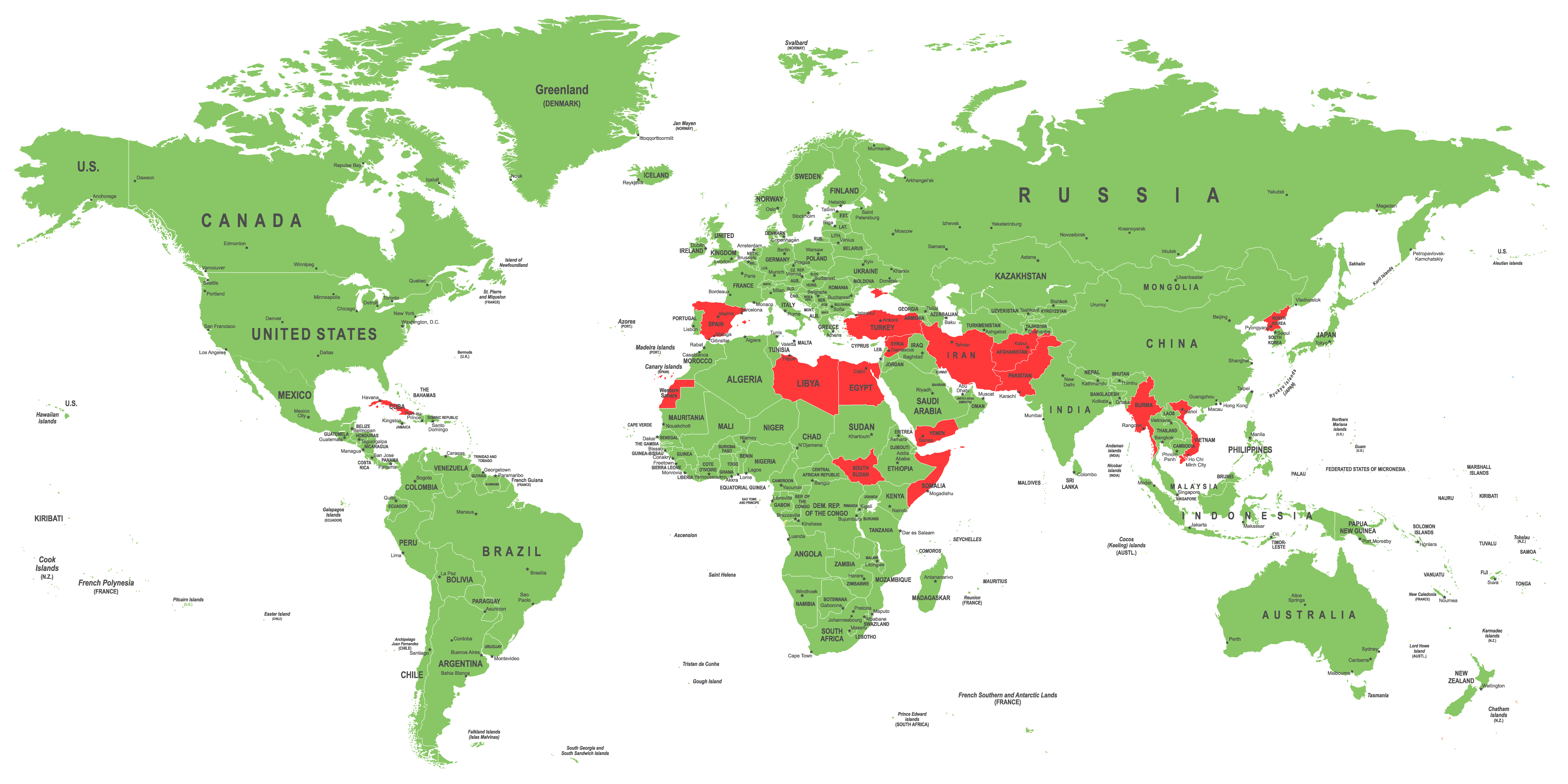 Note:
A mistake could happen when including or excluding a certain country from the list of shipping.