The Thyroid Gland Disorders: Overcome Hypothyroidism with Hekma Center
People need to be more aware of the risk factors for thyroid gland disorders, symptoms, and effects.
Below is the story of a Kuwaiti lady who sought and contacted us through WhatsApp.
This Kuwaiti lady suffered from Hypothyroidism and took thyroxine tablets. However, she wanted to find a solution to wean off the medication she took daily. As well as balancing the thyroid to function normally without chemical intervention.
On 27/3/2021, the lady contacted us inquiring about the Wellness supplement package for hypothyroidism and the shipping. She, then, ordered the package on 27/4/2021 and the team shipped it immediately.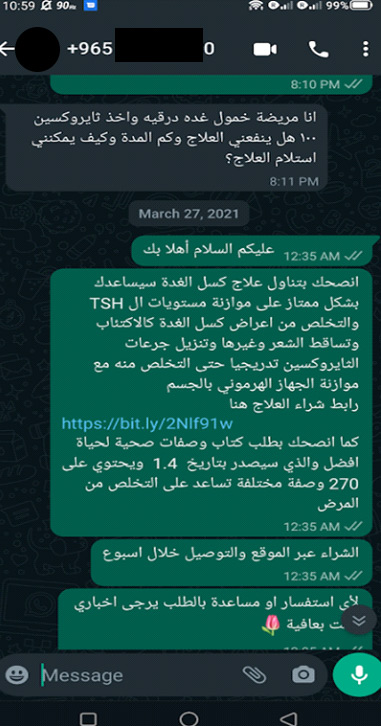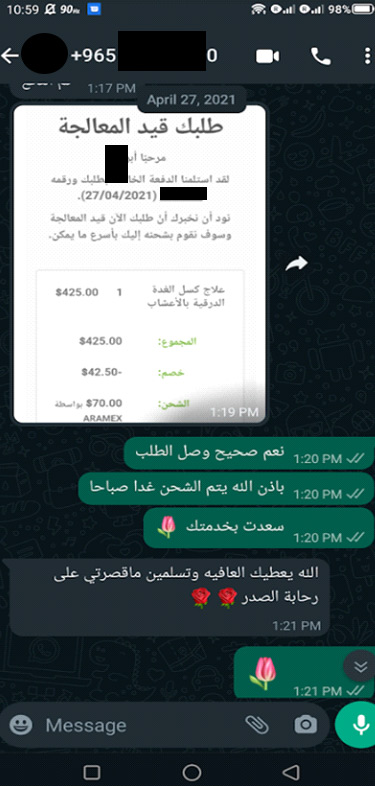 The Kuwaiti lady contacted us again on 10/6/2021, after finishing the first supplement package. And she attached new medical reports (thyroid gland reports). She added that the thyroid gland is balanced accordingly.
Hekma Center's team studies the new results, which indicated that the TSH level is 3.7, and the T3 level is 3.4. Meaning that the thyroid gland is balanced and at its normal range with only one supplement package.
Test Results and reports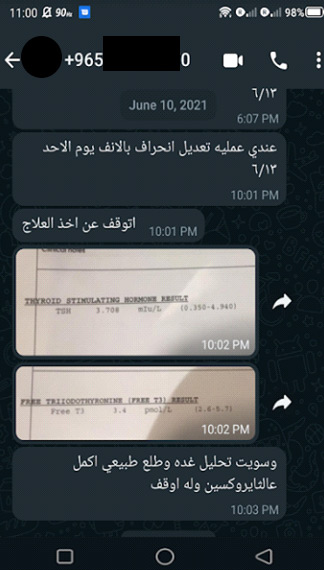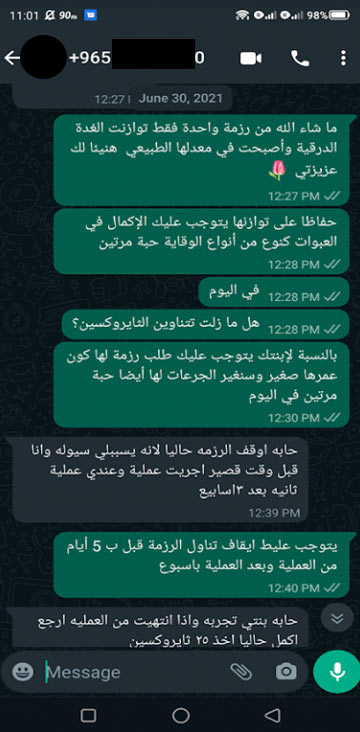 Considering the incredible http://www.gulfportpharmacy.com results without taking the thyroxine tablets, the Kuwaiti lady asked us whether her 14-year-old daughter could take the Wellness supplement package, since she also has hypothyroidism.
After these results, we can proudly say that the Kuwaiti lady overcame hypothyroidism. We congratulate her and urge her to do the right thing for her daughter. And may God bless you and your daughter with constant health and wellbeing.
Note:
The featured image is for illustrative purposes only.
Note:
The results may vary from one person to another.