She Tried Every Possible Method Until She Eventually Discovered Ours
A mother is a woman like no other. She gives us life; she nurtures us, teaches us, fights for us, holds us, but most importantly loves us unconditionally.
There are not enough words to describe how important our mothers are to us, and what a powerful influence they continues to be.
Can you tolerate hearing that your mother has cancer?!
Um Saleh, 64 years old from Oman, was diagnosed with stomach cancer. Her sons tried everything. They reached out to every possible expert in the field; they even flew her to India. Nonetheless, the disease spread to her liver and lung and she was diagnosed with stage IV cancer.
Her sons did not give up and continued to look for an alternative solution.
One of her sons contacted us at Hekma Center for consultation and sent the medical documents of his mother. When reviewing her documents, it turns out that Um Saleh also has diabetes and a heart disease. Taking that into consideration, we were able to combine a supplement package that can help her the most.
This supplement package should help her with cancer along with the other illnesses she has. The supplements also help reduce the adverse effects of chemotherapy.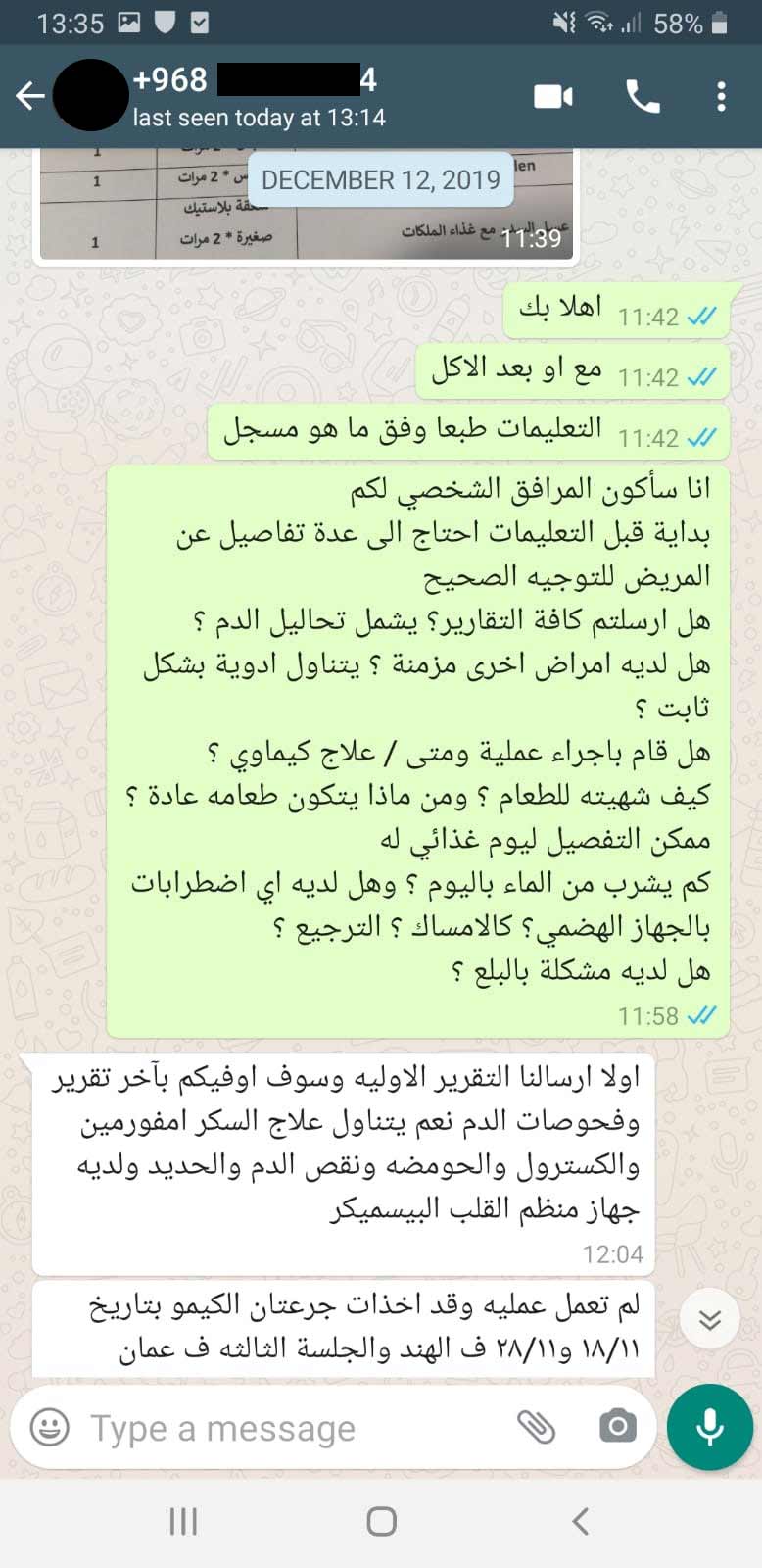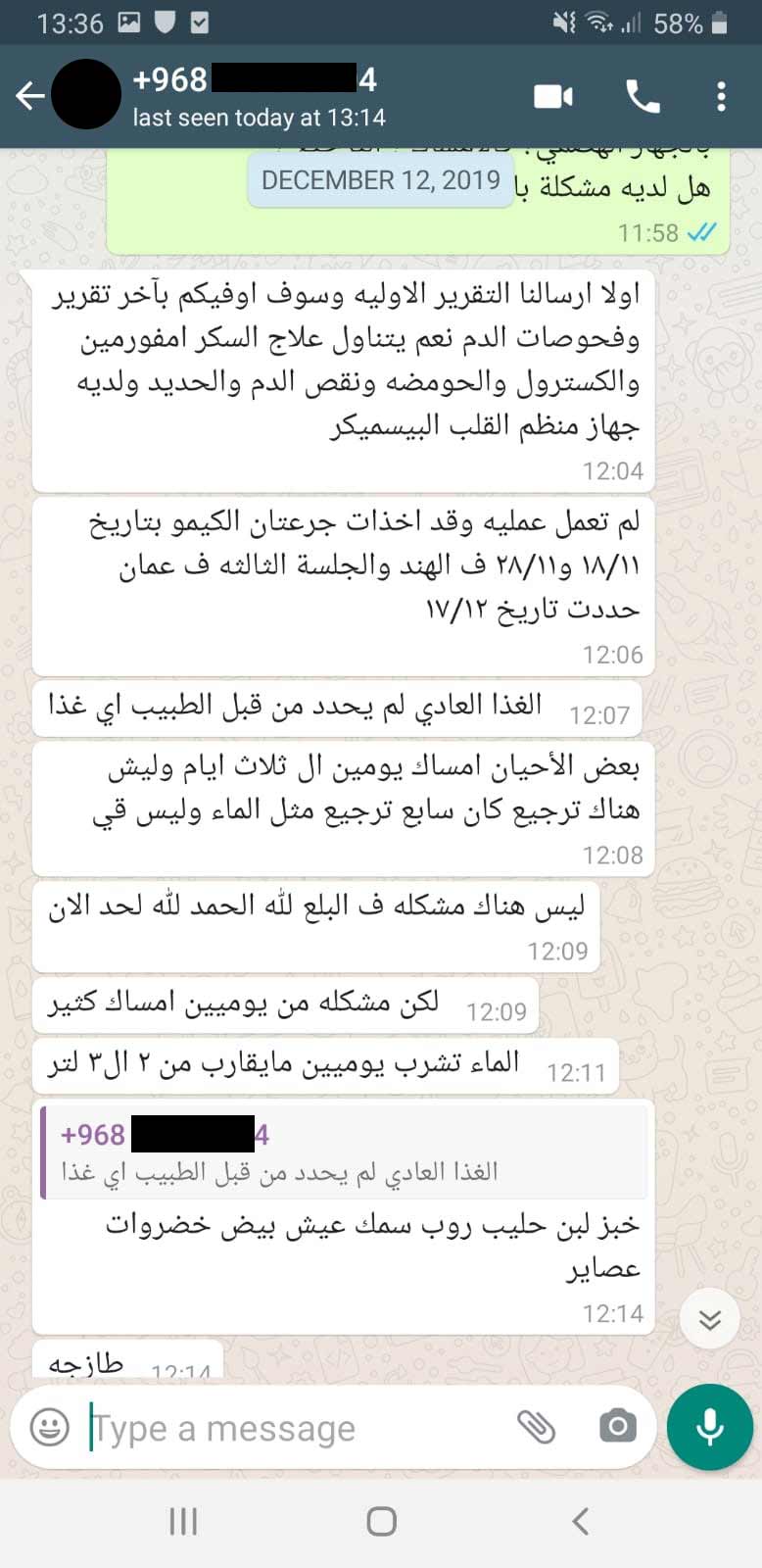 Promising Signs of Recovery from Metastatic Stomach Cancer and a Ray of Hope
Um Saleh started with our wellness program for cancer right away and soon enough she started feeling gradual improvement in her condition. Her body responded quickly to the supplements and in less than two months, she did a CT scan to the abdominal. The results of that scan were amazingly shocking. The CT scan showed regression of metastatic cancer as the tumors decreased in size and no new lesions were seen.
Below is a copy of her procedure report.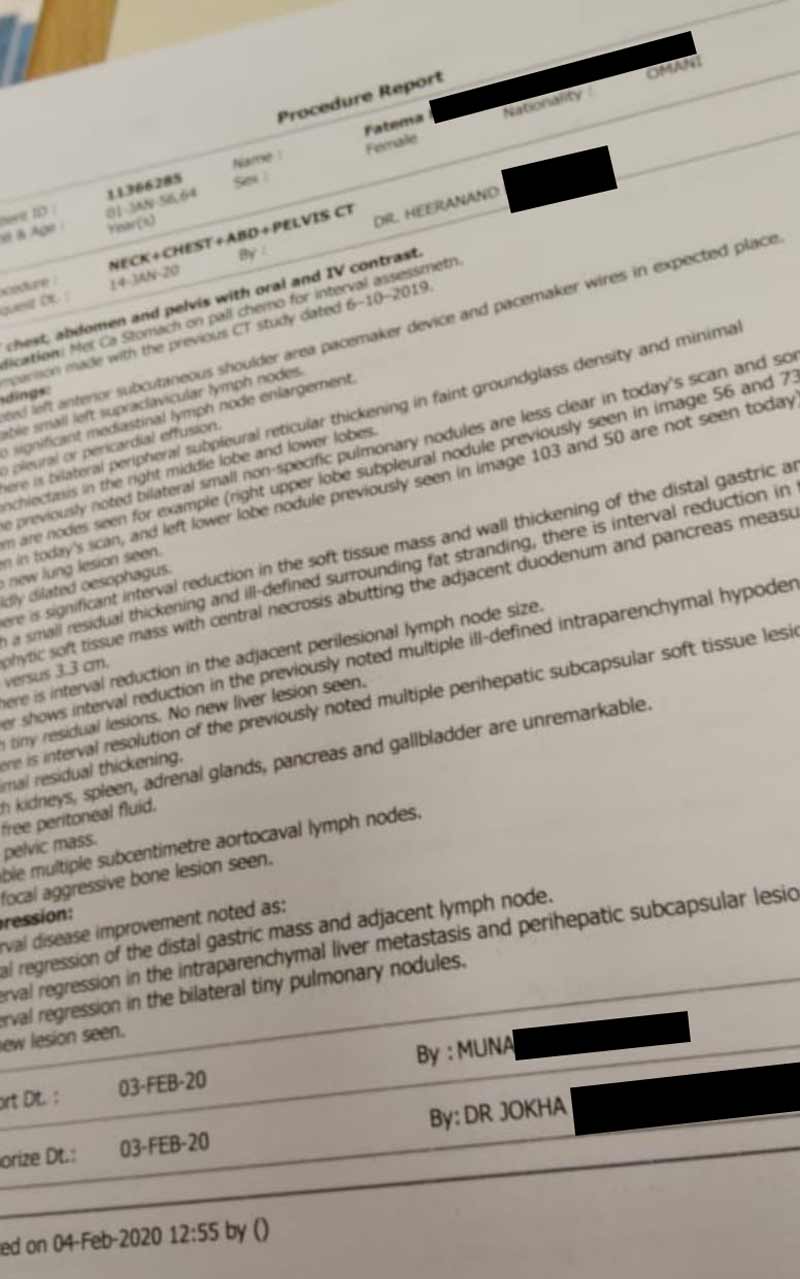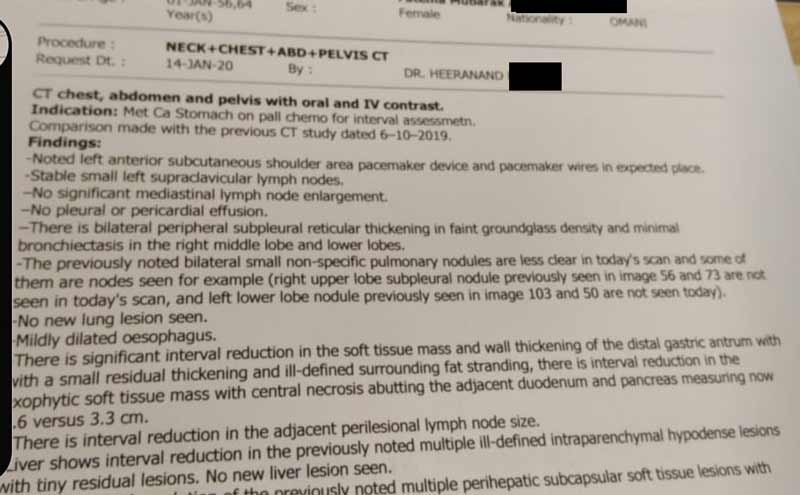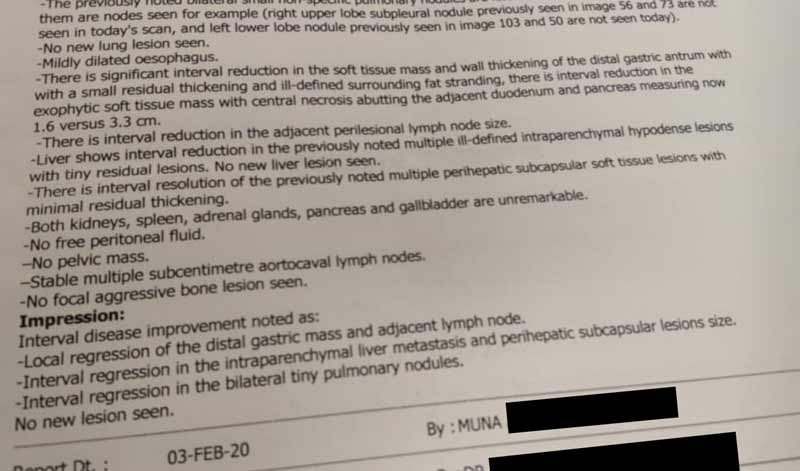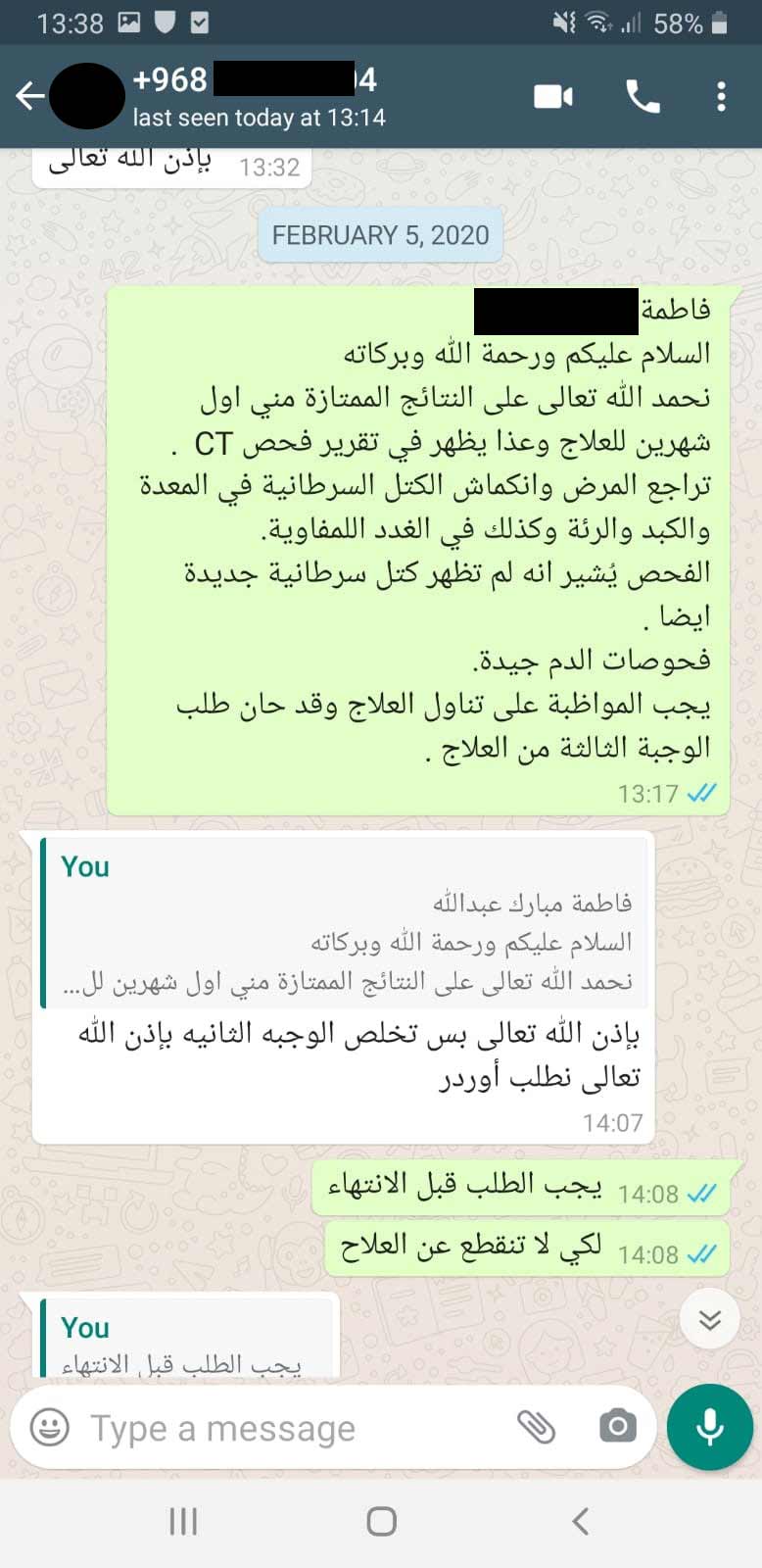 The improvement continued to increase for another 4 months. In March, Um Saleh did another CT scan and the results were even better. The tumors in the stomach and liver have decreased in size. As a result of these findings, she stopped the chemotherapy sessions and decided to continue only with the natural supplements.
Below is a copy of the latest CT report: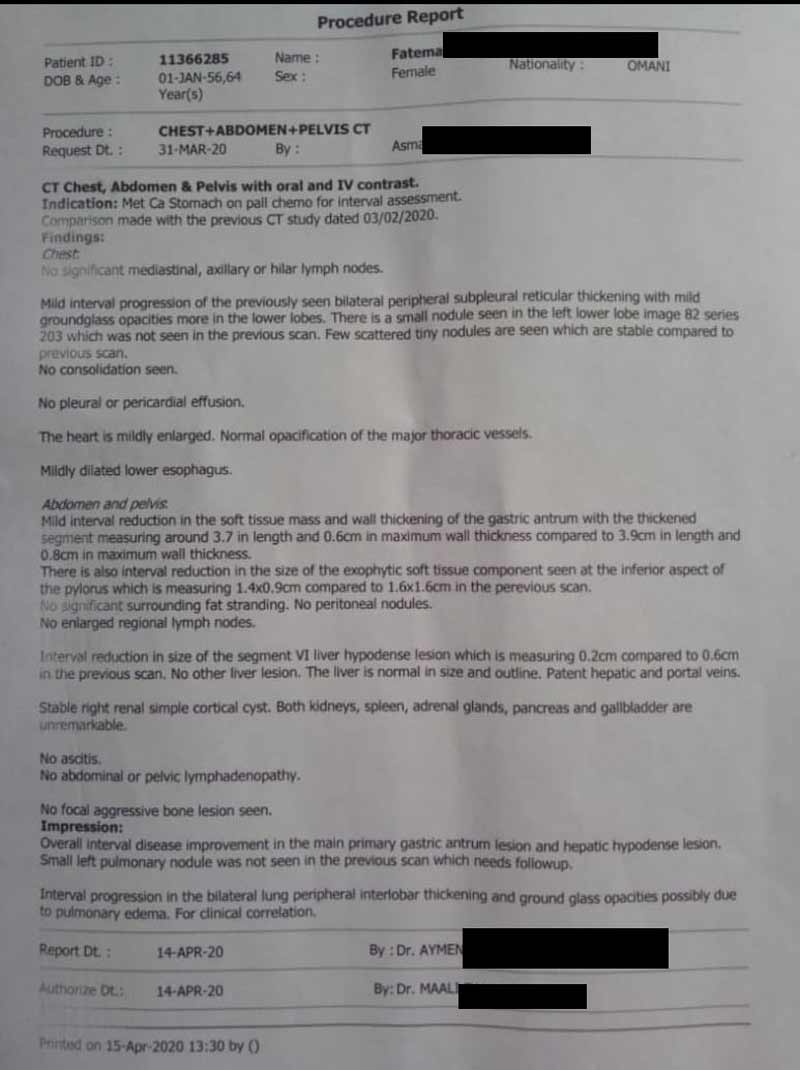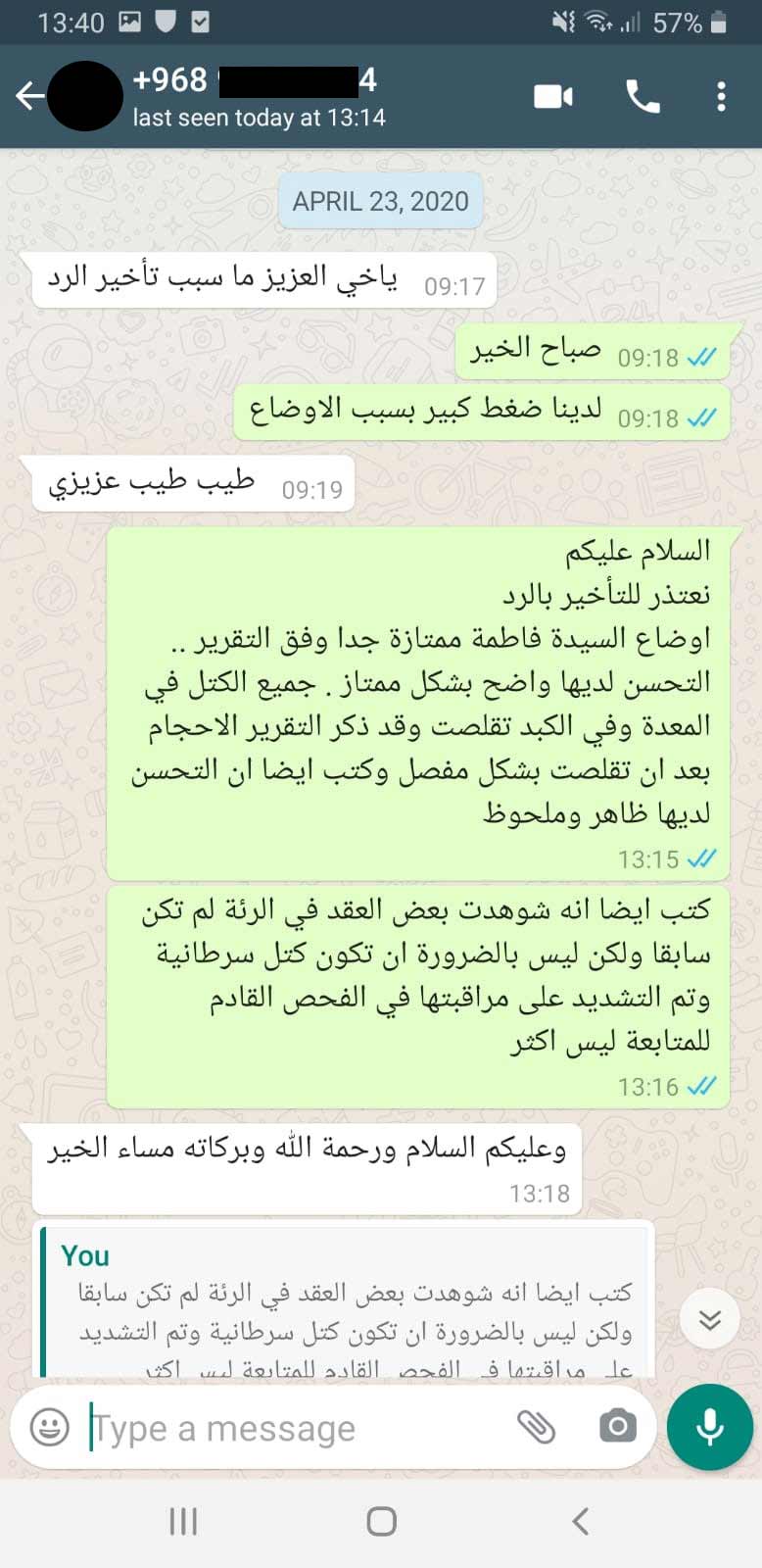 During her wellness program, Um Saleh kept contact with a personal staff member from Hekma Center who instructed her on how to take the supplements and how to follow a healthy diet regime. This helped her maintain strong immunity and provided her with more energy; moreover, it helped her maintain high levels of platelets and hemoglobin.
Note:
Results may vary from one person to another.
Note:
The featured image of this page is for illustrative purposes only.