After Long Suffering from Autism Spectrum Disorder, Farha's Mother Discovered a Motivation for a New Start
There is a common saying the goes "He who has health, has hope; and he who has hope, has everything". And we, in turn, express our gratitude to young Farha and her mother because they never lost their faith in God throughout the journey.
14-year-old Farha was diagnosed with mild autism spectrum disorder (ASD). And she suffered from verbal impairments, irritability, and frequent movements like hands flapping. Farha is one of many cases that overcame ASD and ADHD at our center – Hekma Center.
Farha's Mother contacted us through WhatsApp on 1/3/2012, describing her daughter's condition and her suffering from autism spectrum.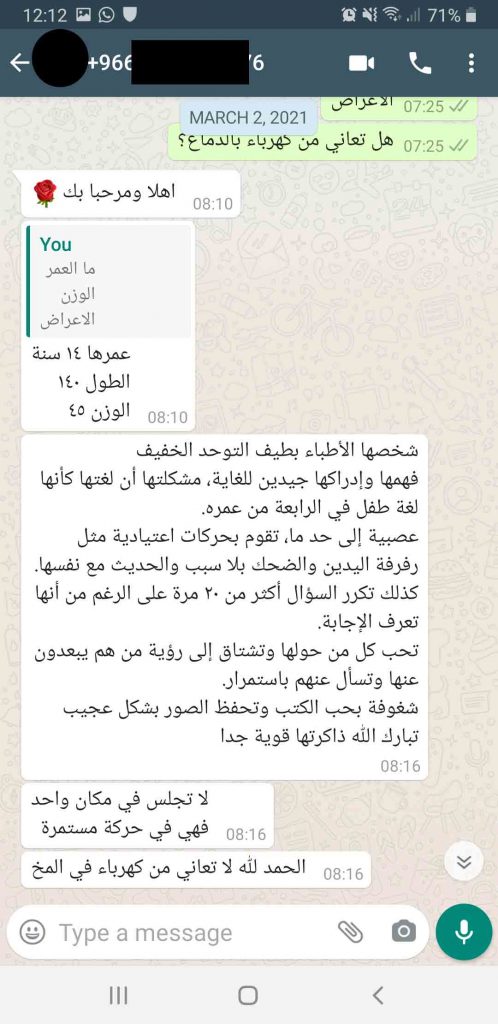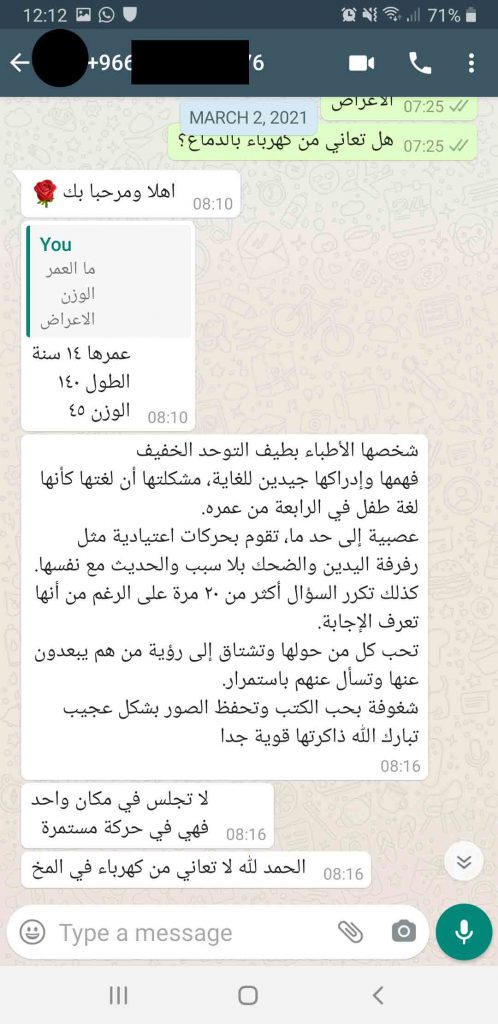 The Wellness Supplement Package and the Diet
We, at Hekma Center, prepared and shipped the ADHD supplement package that suits her health condition, in addition to a diet. And 10 days after receiving and starting the supplement package, specifically on 12/3/2012, the mother sent us the wonderful news that indicates noticeable improvements in Farha's condition. Wherein the promising improvements indicate her body's response to the supplements.
As previously mentioned, we included a suitable diet in the program and inquired about Farha's commitment to it, since it is significant for her health and condition.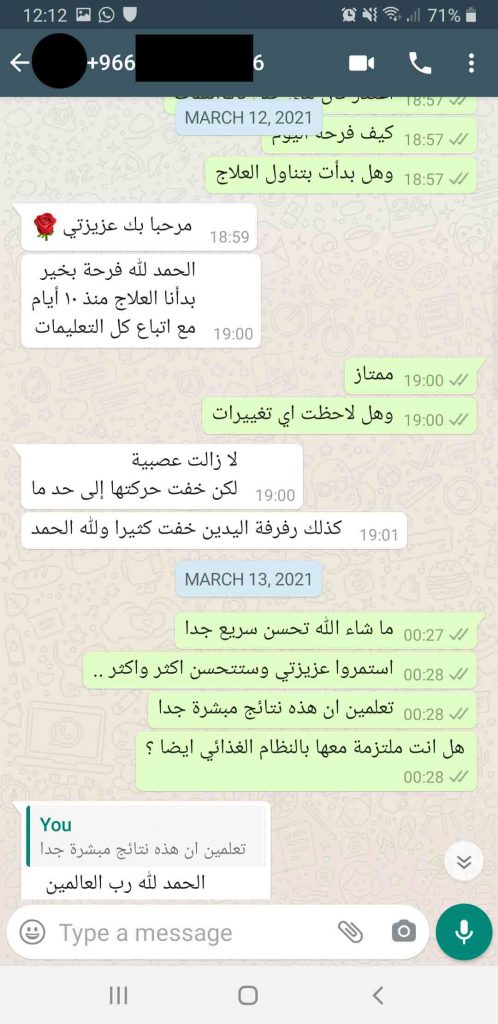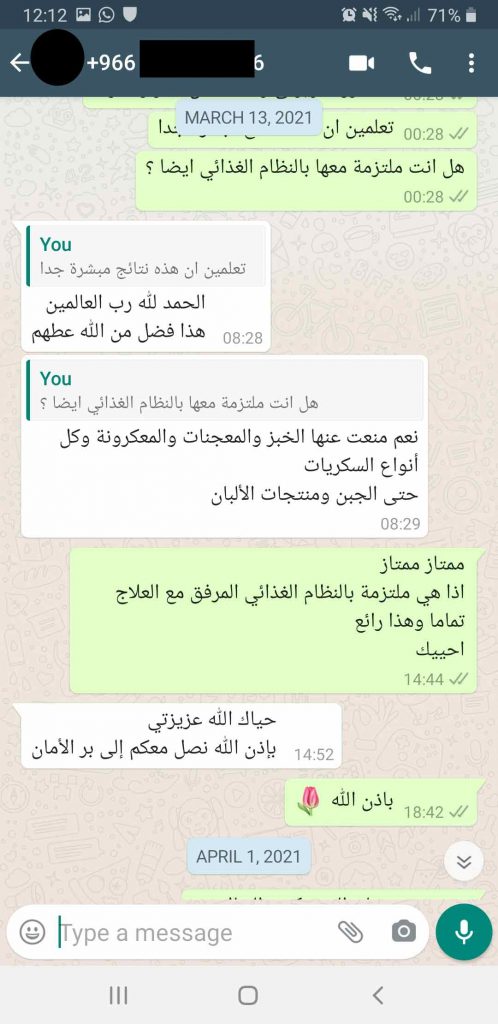 On 1/4/2021, Hekma Center's team contacted Mrs. Nabila (Farha's mother) to check on Farha's health and the effectiveness of our products.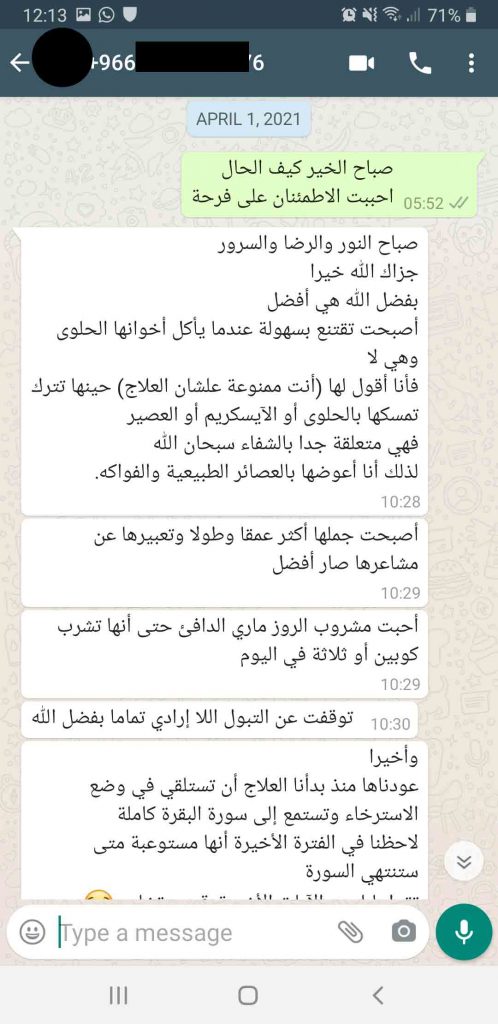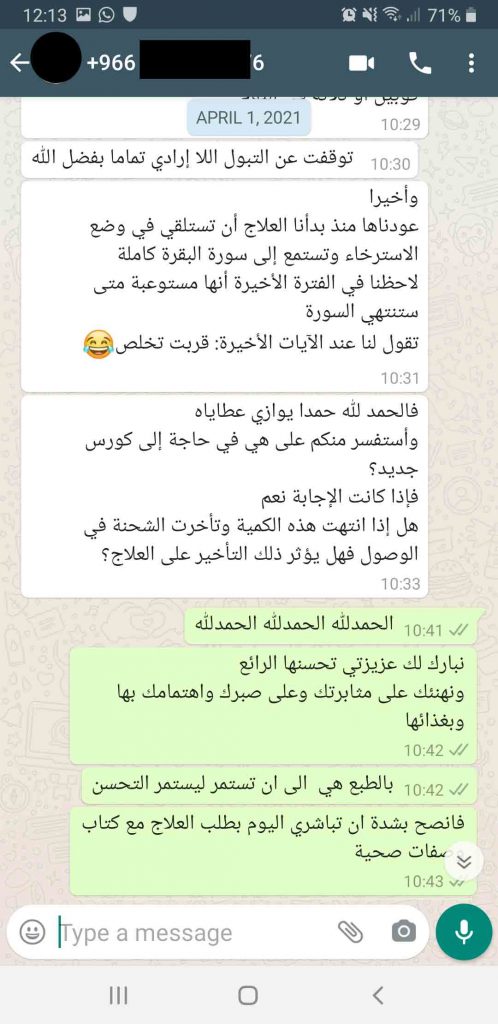 Our staff was delighted and overwhelmed hearing that Farha is soon to overcome ASD! Yes, in a few weeks our organic products resulted in these noticeable, positive improvements, including verbal improvements. Wherein she now speaks longer sentences, completely stopped involuntary urination, and became less impulsive for the things she likes.
Farha is one of many cases that overcame ADHD thanks to God, then to our medicinal herbs, and the commitment to the diet. We congratulate Farha's mother for this new journey with her daughter, and thank you for your faith in God and us. We pray for your daughter's constant health and happiness.
Note:
The featured image is for illustrative purposes only.
Note:
The results may vary from one person to another.
Suggested Product
Natural Supplements for ADHD

Super effecient supplement package for ADHD with medicinal herbs. highly recommended by specialists at hekma center. order you package now.