Recovered from Seasonal Allergy and Hypertension
A thank you letter from a patient who recovered from Seasonal Allergy and Hypertension. Read the successful story below. A 54 year old Jordanian lady who suffered from seasonal allergies, hypertension, and pain in her leg after starting a wellness natural program.
Translation:
"I am a fifty four year old woman. 10 years ago at the age of  44 I had spring allergy (seasonal allergy). I checked with a number of specialists, and I was treated in well-known clinics and hospitals but nothing helped. My allergy aggravated with time until it eventually affected my chest. As a result, it caused shortness of breath whenever I get exposed to perfumes, frying, dust or car smoke. This has continued until one day I came across Hekma Center page on Facebook. I immediately contacted them and explained my health condition and asked to buy their supplements for spring allergy."
The start of a natural supplements
She continued: "I started with the supplements at the beginning of March, a month before I usually get my skin rash (at the beginning of April of every year that usually lasts until the end of October). I adhered to the supplement package and the given instructions; therefore, I did not experience any symptoms of allergy that year and even the last symptom of the former allergy started fading away and my breathing started gradually improving throughout the months. When I got this remarkable results I decided to have my other illnesses reviewed. I used to suffer from hypertension and I was treated with medication. I also used to suffer from a pain in my left leg and I had a cyst on my thyroid gland. So, I contacted prof. Hani Younis and sent him the required medical reports and he gave me the suitable supplements. I abided by the supplements and the given instructions and the healthy diet they recommended in Hekma Center and bit by bit I was able to dispense my hypertension medications, and I felt improvement in my left leg as well. Moreover, I felt more energetic, and I had noticeable hair growth. My thyroid gland also seemed to function better because now I do not have difficulty swallowing food like I used to."
Her gratitude: "I have always admired Palestinians, may Allah (SWT) grant them with grace and make them a benefit to all Muslims."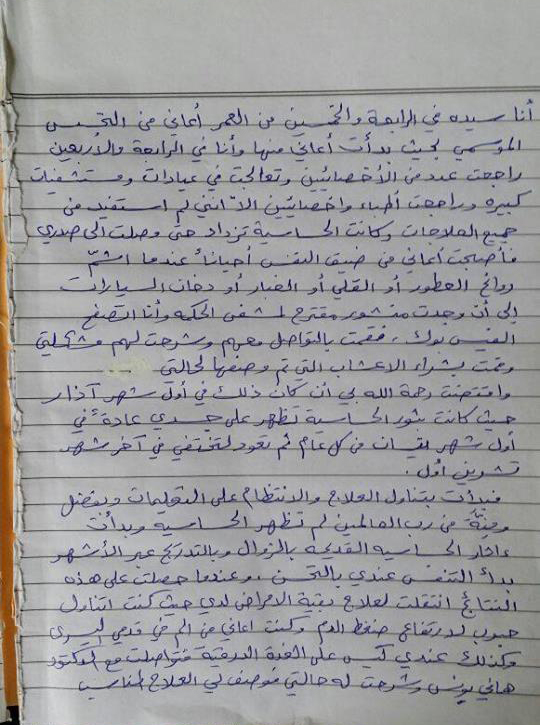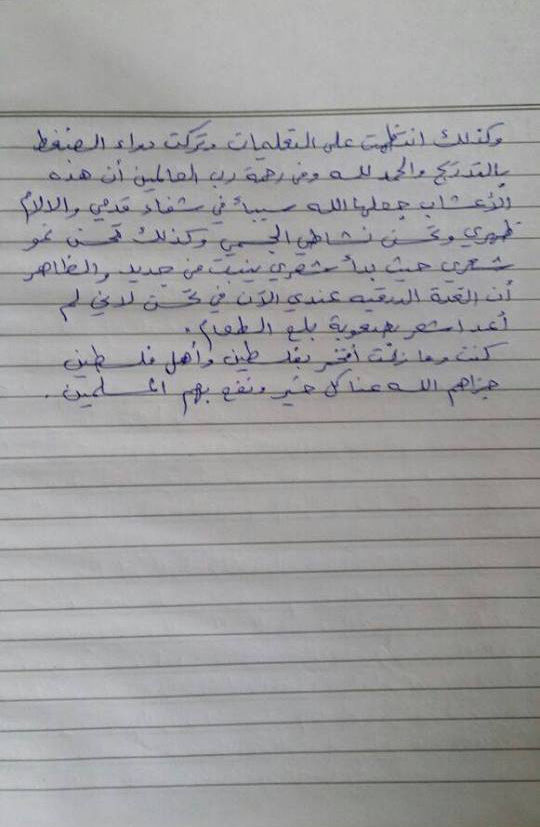 Note:
The featured image of this page is for illustrative purposes only.
Note:
Results may vary from person to person.