The Recovery Story of Waleed from Pancreatic Cancer
Pancreatic cancer is one of the fiercest types of cancer and hardest to treat.
When the disease is discovered in the early stages, the patient is expected to live for a short time before it metastasizes.
If cancer metastasized to the liver, intestines, or other organs, the recovery chances decrease significantly. Especially because chemotherapy for Pancreatic Cancer is ineffective and is often experimental.
However, we certainly believe that nothing is impossible, and Pancreatic Cancer is like any other disease. Therefore, we hereby present you with the recovery story of Mr. Waleed from Palestine, who struggled with Metastatic Pancreatic Cancer.
Mr. Waleed contacted us seeking a treatment for metastatic pancreatic cancer. We provided him with the necessary guidelines and details about the wellness program that we offer at Hekma Center. He accordingly purchased and commenced the supplement package. Right before finishing his first package, he contacted his personal assistant form Hekma Center and order a second package because he did not want to run out supplements. In his messages, he emphasizes the improvement he noticed since starting the program. He said that he no longer feels the pain and that his excretion process has regulation without taking laxatives.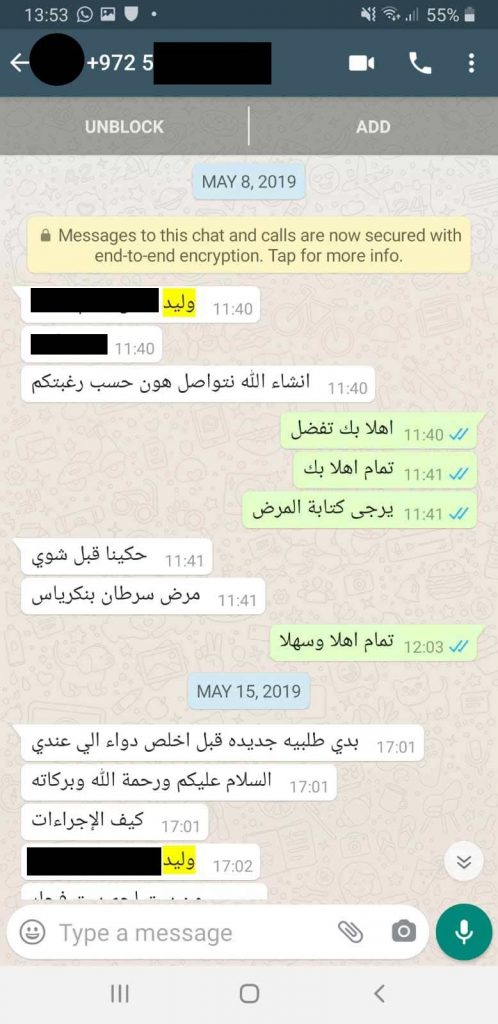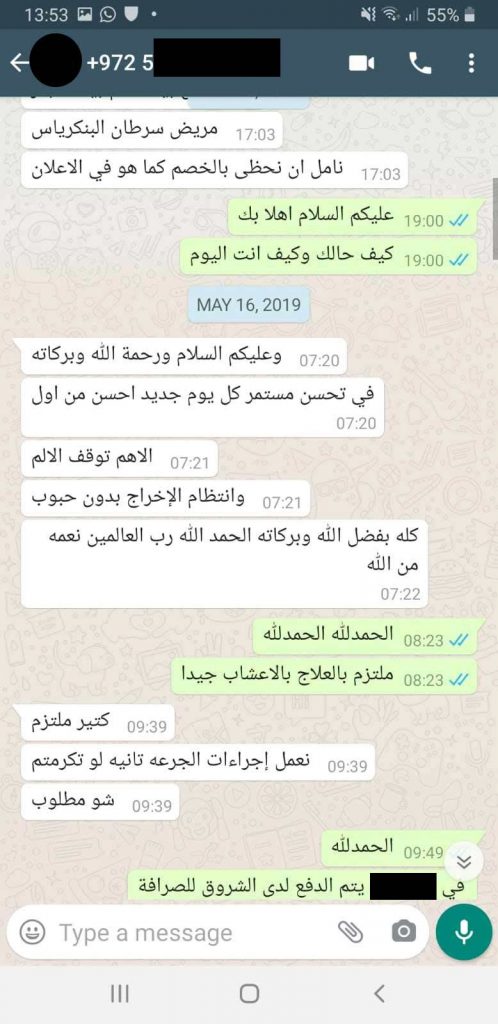 The Second Supplement Package
Mr. Waleed comprehends that continuity with the program is critical for the constant improvement from Pancreatic Cancer, God willing.
It is noteworthy that Mr. Waleed adhered to the wellness program and the given instructions strictly and accurately. Most importantly, the diet, which is crucial for more improvement in his condition. Especially since the tumors metastasized to the digestive system, causing problems and symptoms that are hard to live with.
Hekma Center supplement package for people with Pancreatic Cancer consists of effective organic medicinal herbs including Wheatgrass and Barley Grass, black cumin, Curcumin, and Hawthorn and Olive Leaf.
Promising Signs of Recovery
After Waleed took two supplement packages, the tumors and cancerous lumps shrank significantly. Then he was finally able to undergoing surgery to remove the remaining tumors, which was previously impossible since the disease was widely spread.
He informed us of the delightful news of recovery. Moreover, he said that today he feels terrific; therefore, he would like to order the wellness package to prevent recurrence of cancer.
We congratulate Mr. Waleed for the final results and wish him a joyful illness-free life with his loved ones.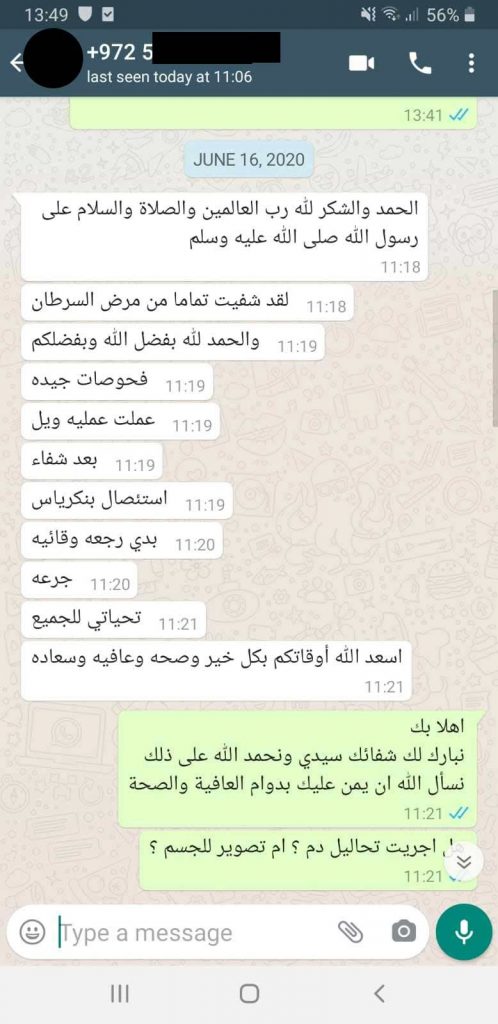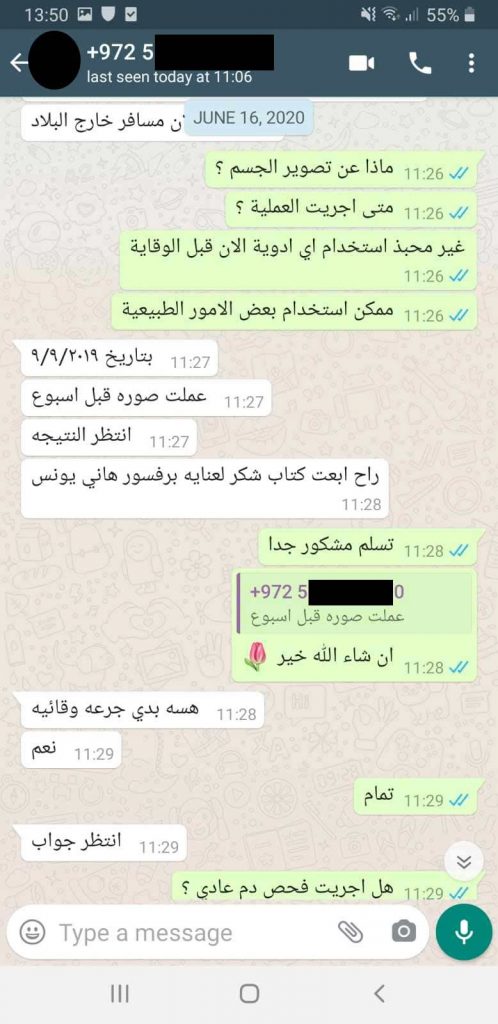 Hereunder are the reports that reveal his recovery from Metastatic Pancreatic Cancer: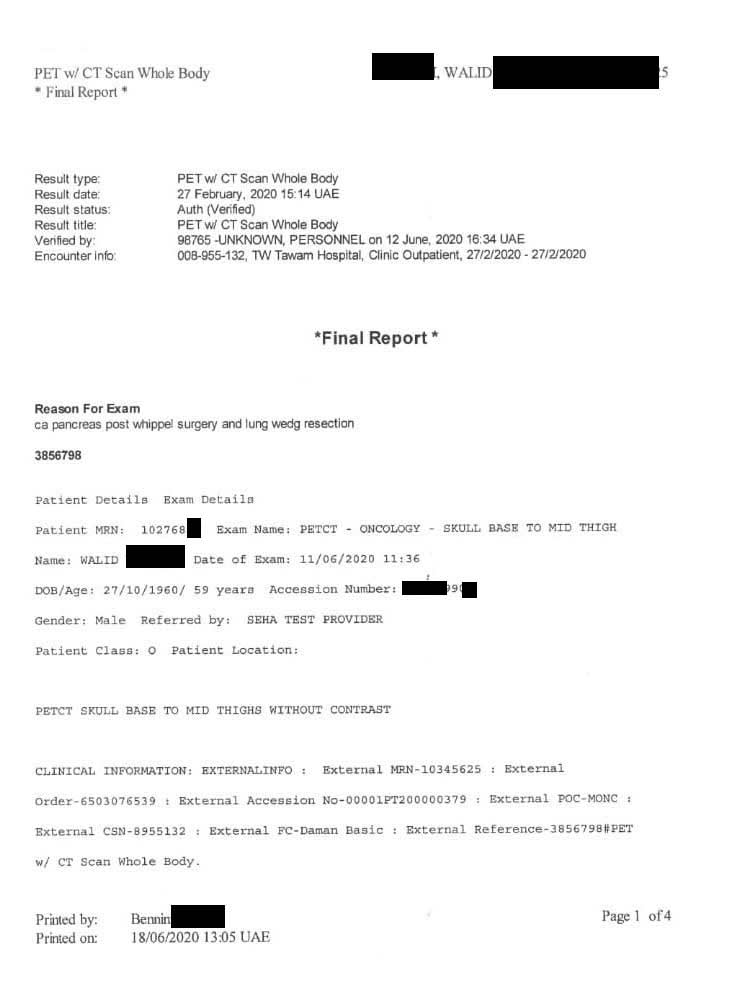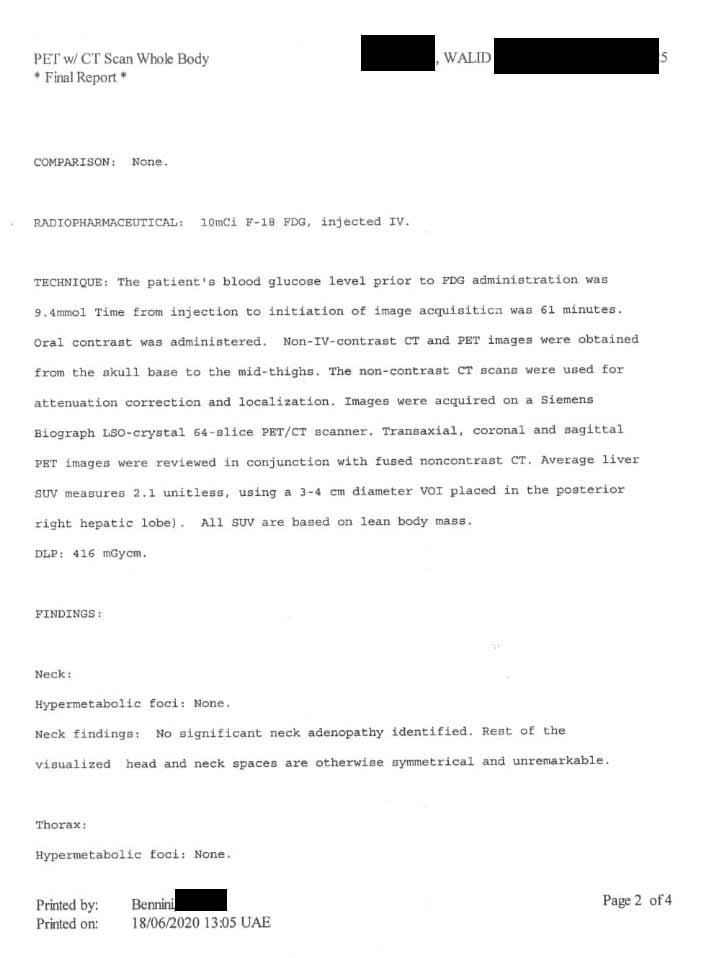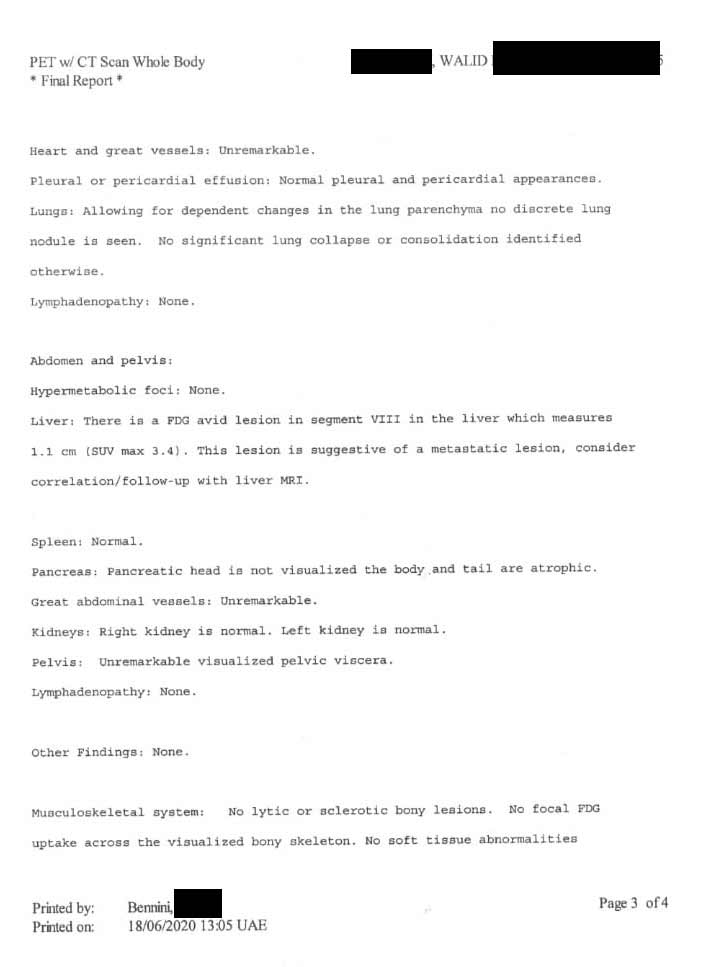 Note:
The featured image is for illustrative purposes only.
Note:
The results may vary from one person to another.