The Recovery Story of Mr. Salah from Saudi Arabia
Glucose is an essential source of energy for the body. It supplies the muscles, tissues, and the brain cells with energy. However, excessive sugar in the blood hinders the function of the cells leading to severe health problems that must not be neglected.
Type 2 Diabetes (DM) is a lifelong disease that occurs when the body does not use insulin the way it should, they call it insulin resistance; or when the body does not secrete enough insulin to maintain the average glucose level. Insulin is the hormone that regulates the sugar in the cells.
Is it Possible to Recover from Diabetes Mellitus after 35 Years of Struggle?
The following story is the recovery story of Mr. Salah from Saudi Arabia. Salah struggling with Diabetes Mellitus for 35 years and was finally able to
defeat it in one month.
Mr. Salah suffered from high sugar levels, reaching 500 milligram/deciliter. (The average sugar level in the blood is 120 milligram/deciliter).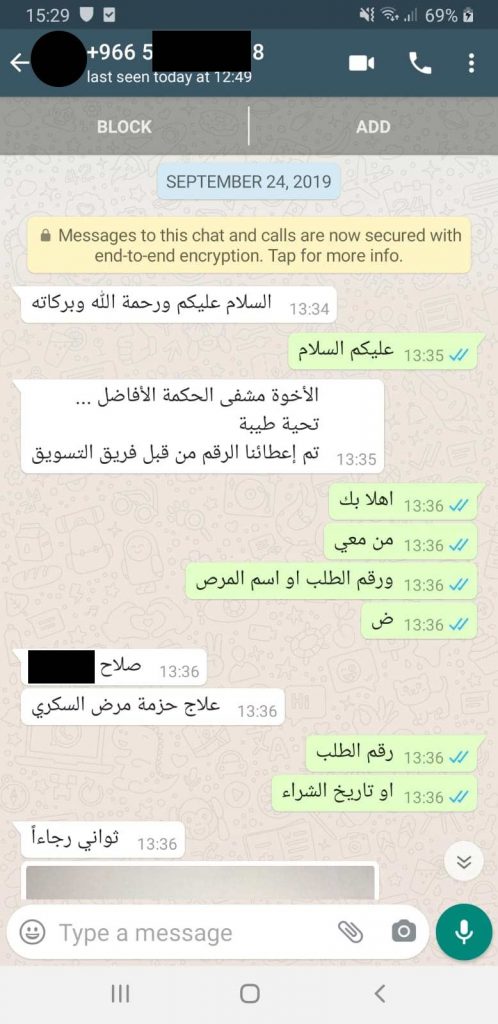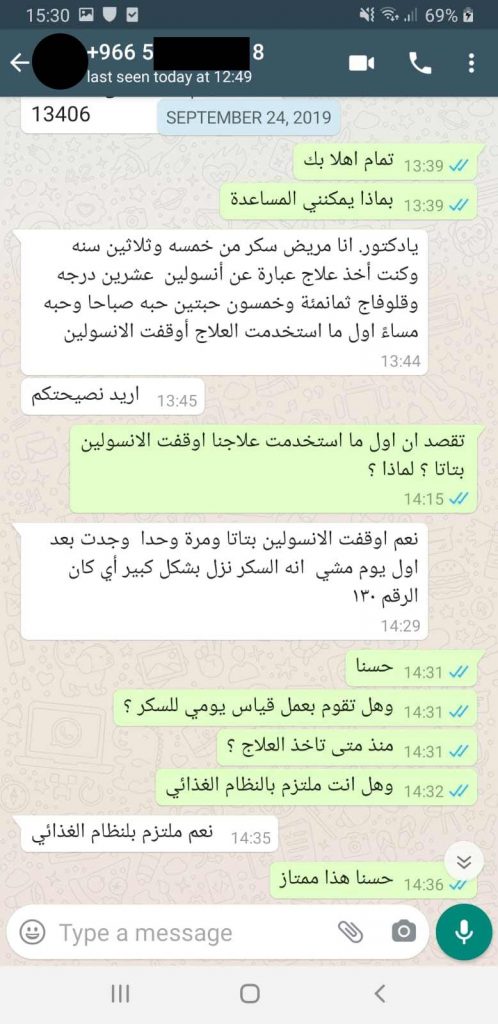 Recovery of Diabetes Mellitus
Mr. Salah used to take insulin injections with two Glucophage pills daily. In one week, he was able to decrease the insulin and Glucophage intake and still manage to keep his sugar levels in 250 milligram/deciliter, which indicates a significant improvement.
He continued with the supplements he got from Hekma Center, and his sugar levels balanced rapidly. The results were delightful and promising as his sugar levels stabilized at 130 milligram/deciliter. All, before he even finished the first course of the supplement.
It is worth noting that Mr. Salah strictly committed to the wellness program, the given diet, and the daily instruction. He used to exercise and walk daily. This helped him recover quickly and made our supplements more effective.
Recovery of Diabetes Mellitus
Recovery of Diabetes Mellitus
We congratulated Mr. Salah for the recovery from type 2 diabetes (DM) and we advised him to continue with the diet and the daily instructions. In addition, we suggested that he take the wellness package for diabetes, which consists of several products such as Moringa Oleifera and Leaves of Olea Europaea to make sure the sugar levels do not rise again. We thank God for the privilege he granted us to help other people and we thank the customers for their constant trust in us.
Note:
The featured image is for illustrative purposes only.
Note:
The results may vary from one person to another.