Recovery from Renal Failure is No Longer Impossible
Can you imagine how would a patient who was close to do dialysis feel knowing that he is about to recover?
There are no words to describe the happiness and thrilling feelings of a patient who survived renal failure and his kidneys start functioning normally.
The joy of overcoming renal failure is greater than any other joy because it is as if the person was granted a second life.
The healing of Mr. Shaaban from Kidney Failure and Elevated Creatinine and Urea Levels
Mr. Shaaban 80 years old from Saudi Arabia, was healthy his whole life and he did not suffer from any disturbing health condition; until a couple of years ago he had hypertension and Cervical Disk Herniation.
After a period of using high blood pressure medication, his kidney function started to elevate gradually, until urea level reached 145.5, and creatinine level reached 3.7.
Mr. Shaaban's sons contacted us on November 2019 and decided to purchase the supplement package for kidney failure for their father.
One Month into the Wellness Program
Only one month passed by after he started the wellness program with Hekma Center and the blood test results were amazing. The creatinine level has decreased to 2.1 and the urea level to 92.
Mr. Shaaban is on the right path and is very close to recovery. He decided to continue with us and order the second course of supplements to decrease creatinine and urea more. Afterwards, he is going to continue with the a dilluted dosage of the supplements for a couple more months to ensure the kidneys work normally.
Throughout the whole month, Mr. Shaaban was committed to the program and the given guidelines, convinced that he would get the desired results.
In addition to the supplement package, Mr. Shaaban also adhered to the diet regime that we sent him with the package. The diet regime includes a list of the allowed and prohibited foods such as dairy and foods that contain refined sugars and white flour.
We advised Mr. Shaaban to continue with the supplements as well as the diet regime to maintain this improvement and get full recovery.
Below are Mr. Shaaban's blood tests prior to our wellness program on November 6, 2019: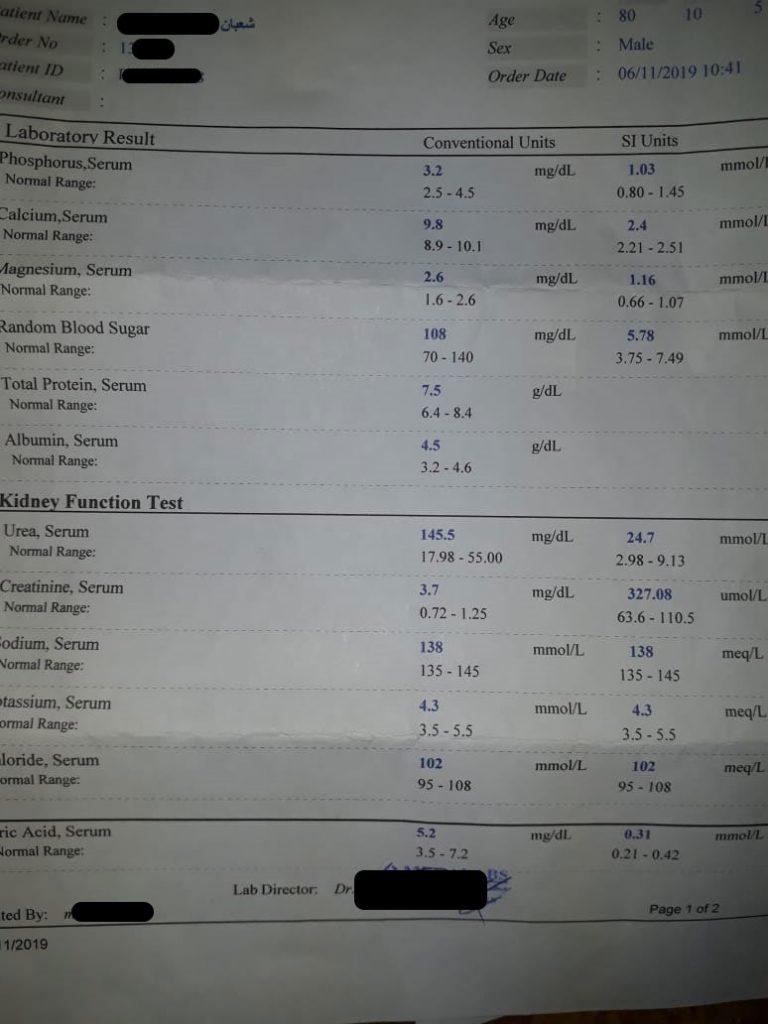 The test results on December 21, 2019 that show great improvement and close recovery from renal failure: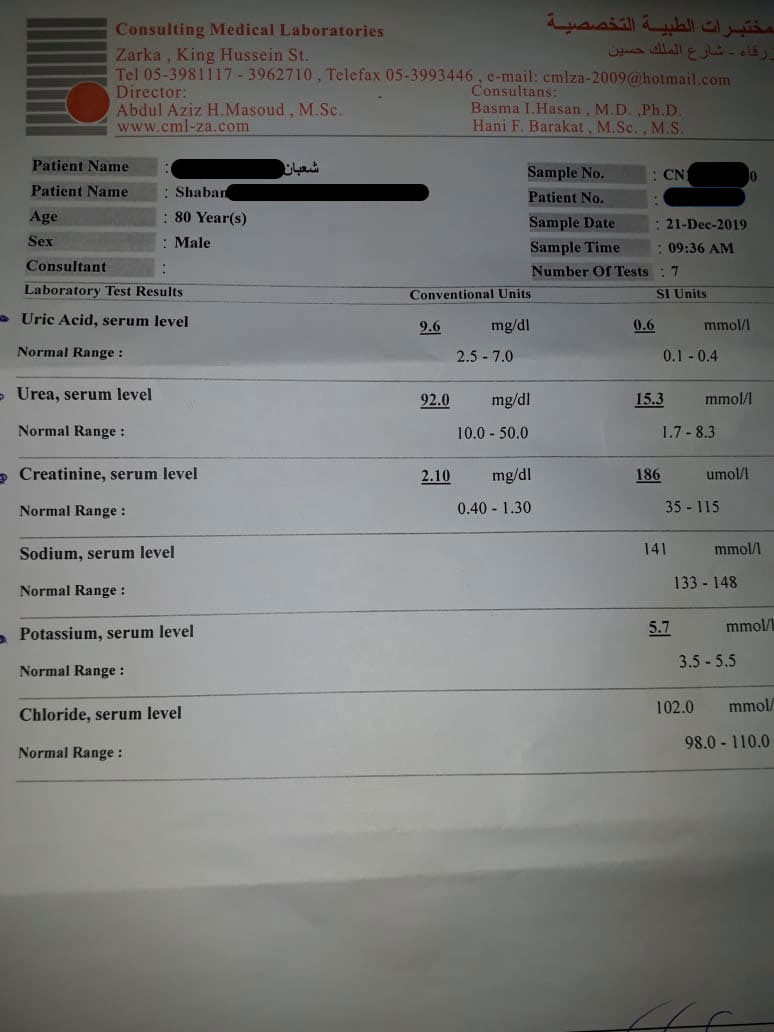 Correspondence between Mr. Shaaban's son and our staffing team at Hekma Center: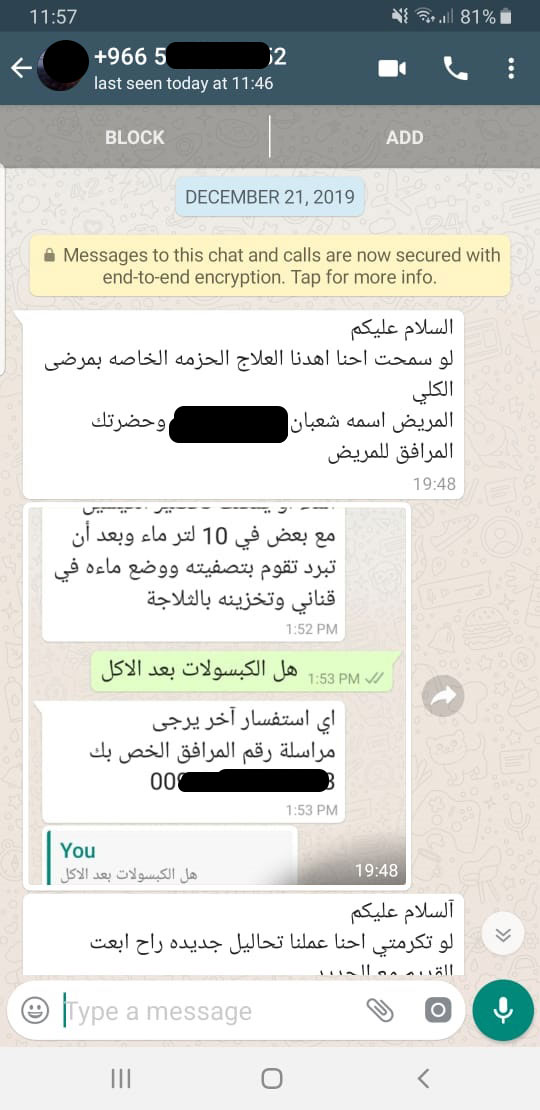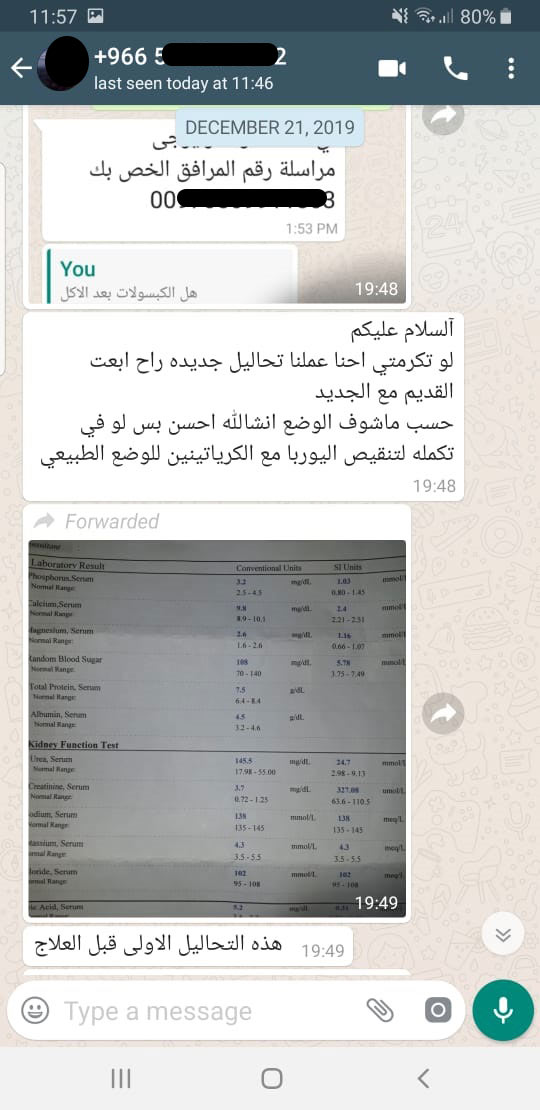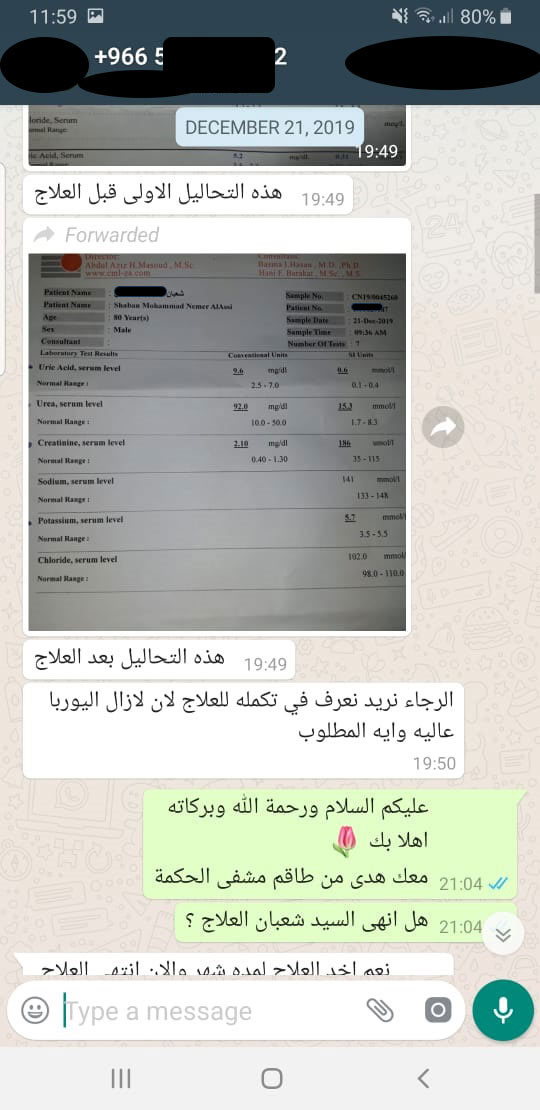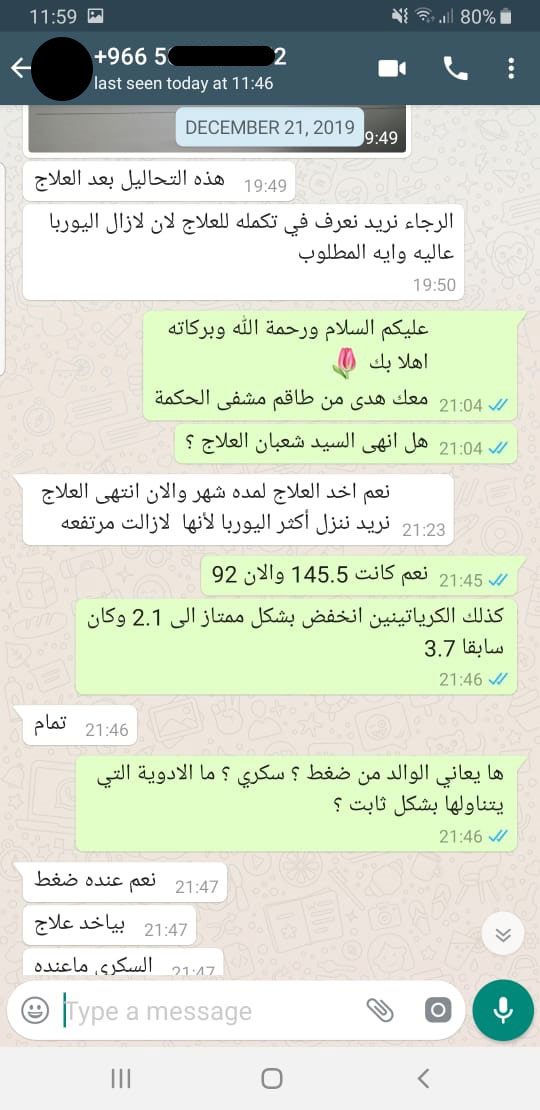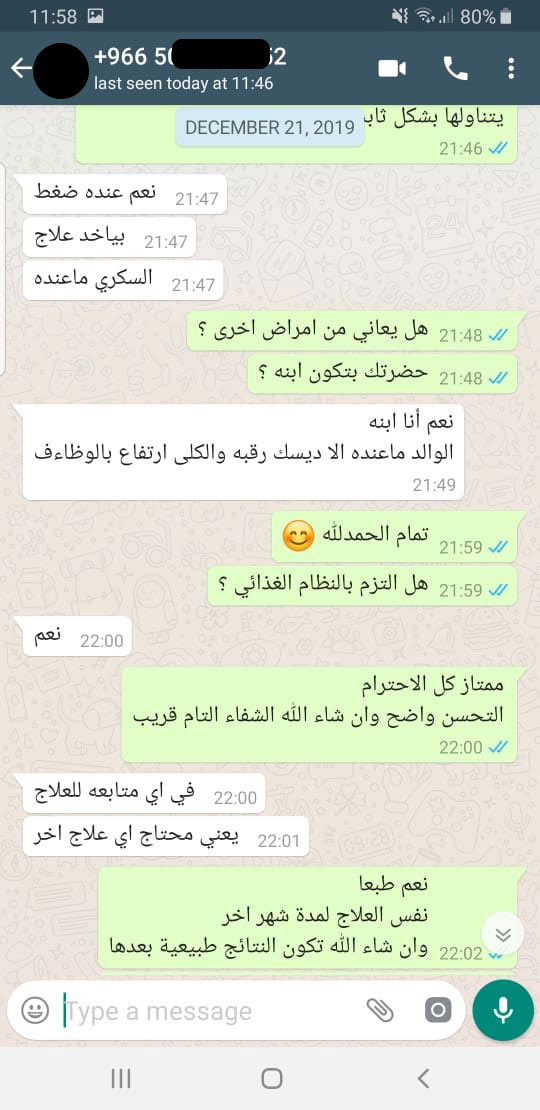 Note:
Mr. Shaaban is still on the wellness program from Hekma Center.
Note:
The featured image of this page is for illustrative purposes only.
Note:
Results may vary from person to person.