A Significant Improvement in Leena's Condition Who Suffered from Endometriosis
Endometriosis is a disorder in which tissue similar to the one that lines the inside of the uterus, the endometrium, grows outside the uterus usually to the ovaries, fallopian tubes and the pelvis. These cells react to hormonal changes during menstrual cycle the way the uterus does, hence causing enormous pain and internal bleeding in the pelvis.
This bleeding may cause a swelling or an inflammation that makes it hard to bear children.
In conventional medication, there is no cure for endometriosis, as the main cause to this disorder is still unknown yet. All doctors can so in this case is prescribe painkillers.
However, most women suffering from endometriosis do not settle for this temporary solution; but rather search hard for a radical solution.
Because only these women know how hard it is to live with this disorder for the great pain that it causes, whether during menstruation, intercourse, or even urinating.
Also because of the impact that it has on their physical and psychological state due to the infertility problems that it causes.
This is exactly what Leena did. She used google engine to search for an alternative solution. Through her search, she came across our website. In Hekma Center, not only that we provide supplements for endometriosis. Our supplements are pure organic with no additives or chemical ingredients.
Leena got excited and asked her husband to buy her the supplement package for endometriosis in order to try it.
The husband purchased the package on August 28, 2019 and received it a week later.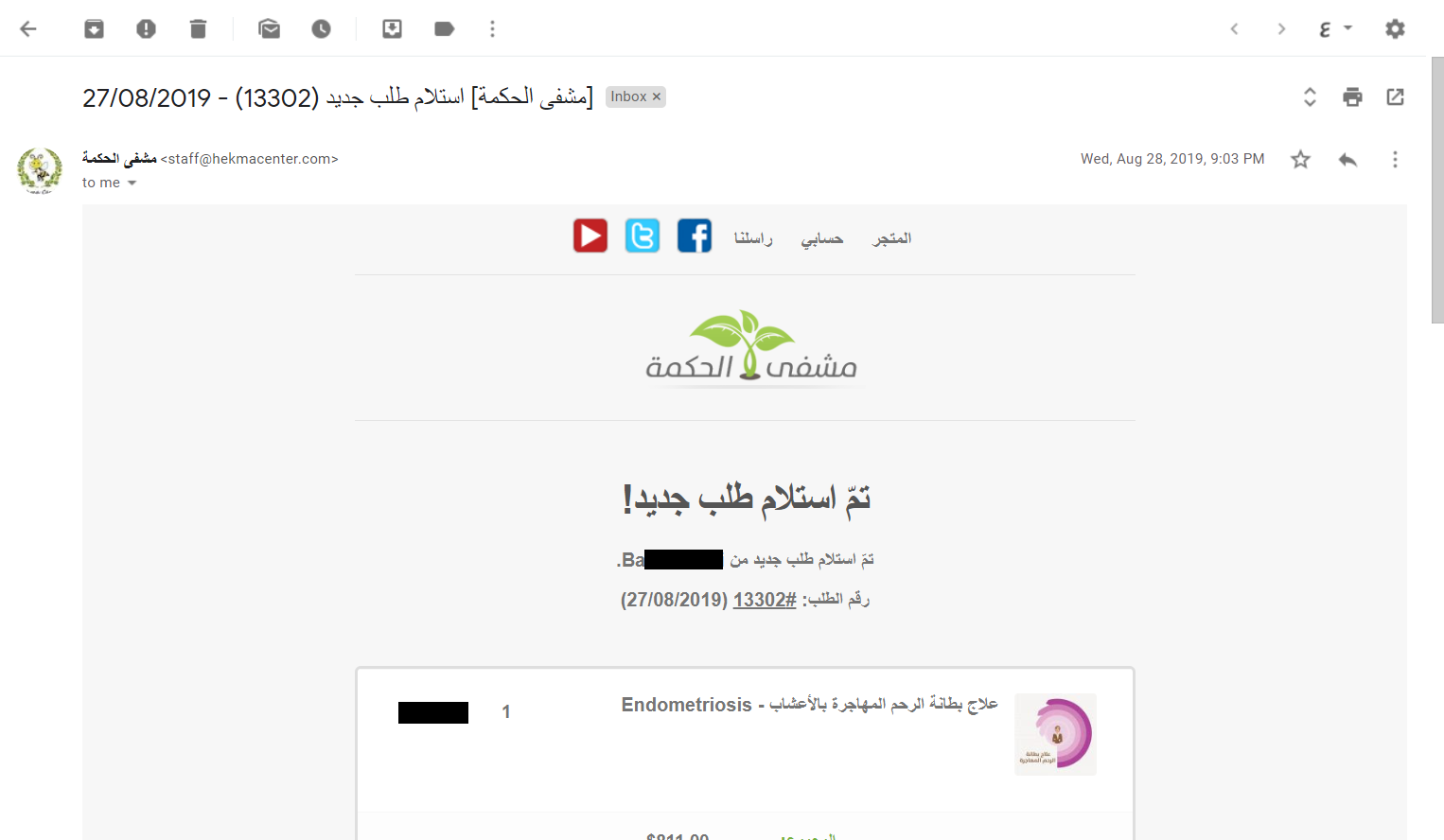 A month Later….
Almost a month passed by after Leena started her first course of supplement from with Hekma Center; when our staffing team at Hekma Center sent her husband an email to check on her condition.
The husband answered by saying that his wife already feels great improvement as she no longer feels lower back pain. Moreover, the recurrent uterus pain have completely disappeared.
In his letter, the husband says that his wife has finished the first course of supplements and wants to order another one.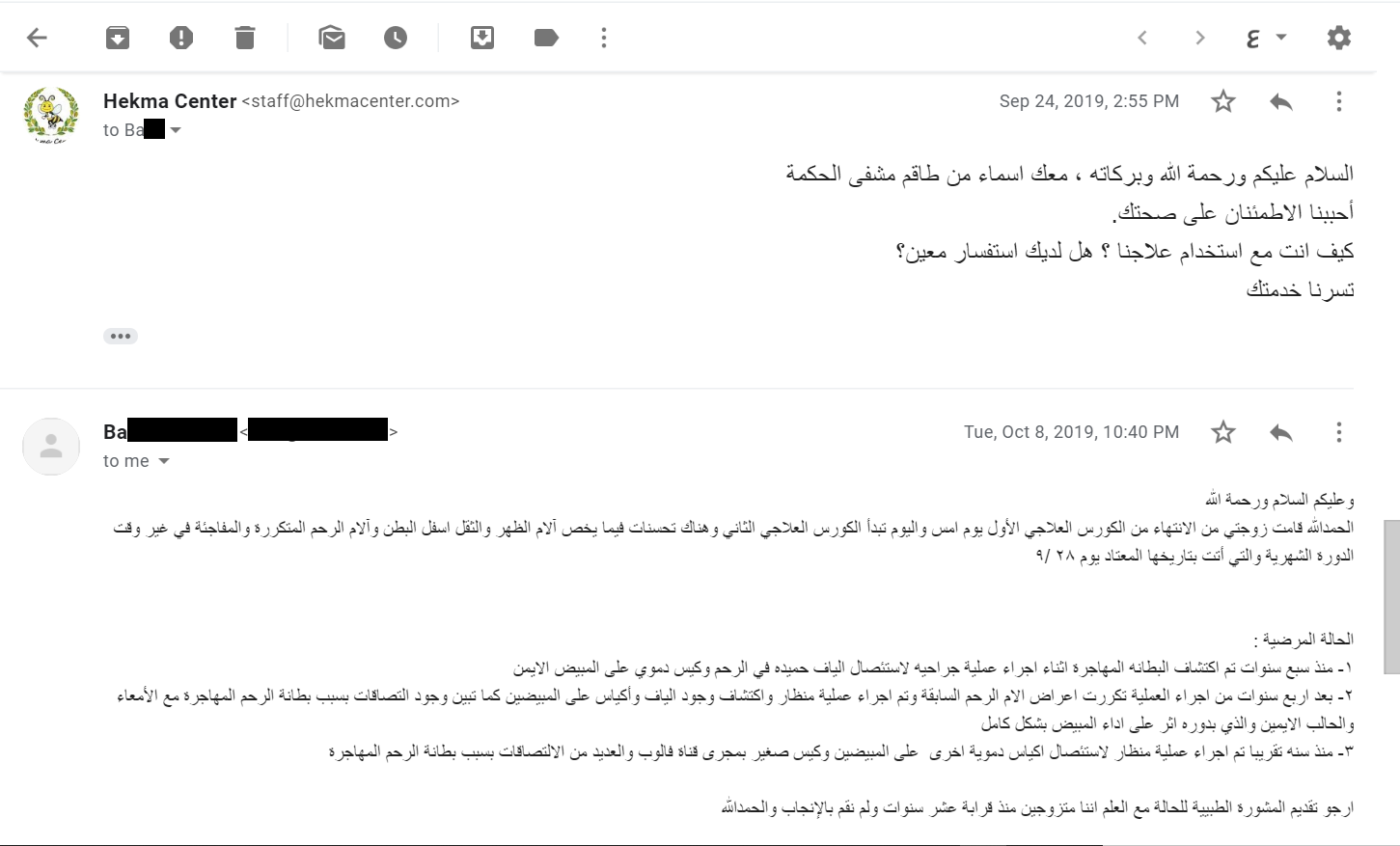 It should be noted that Leena was suffering from endometriosis for years. She already did two surgeries to remove the benign tumors in her uterus and the chocolate cysts on her ovaries. Therefore, feeling that much improvement is certainly promising.
Our team as usual encouraged them to continue with the supplements and wellness program and to follow a healthy diet regime.
They ordered their second package on September 27, 2019 to continue with the supplements and get recovery from endometriosis.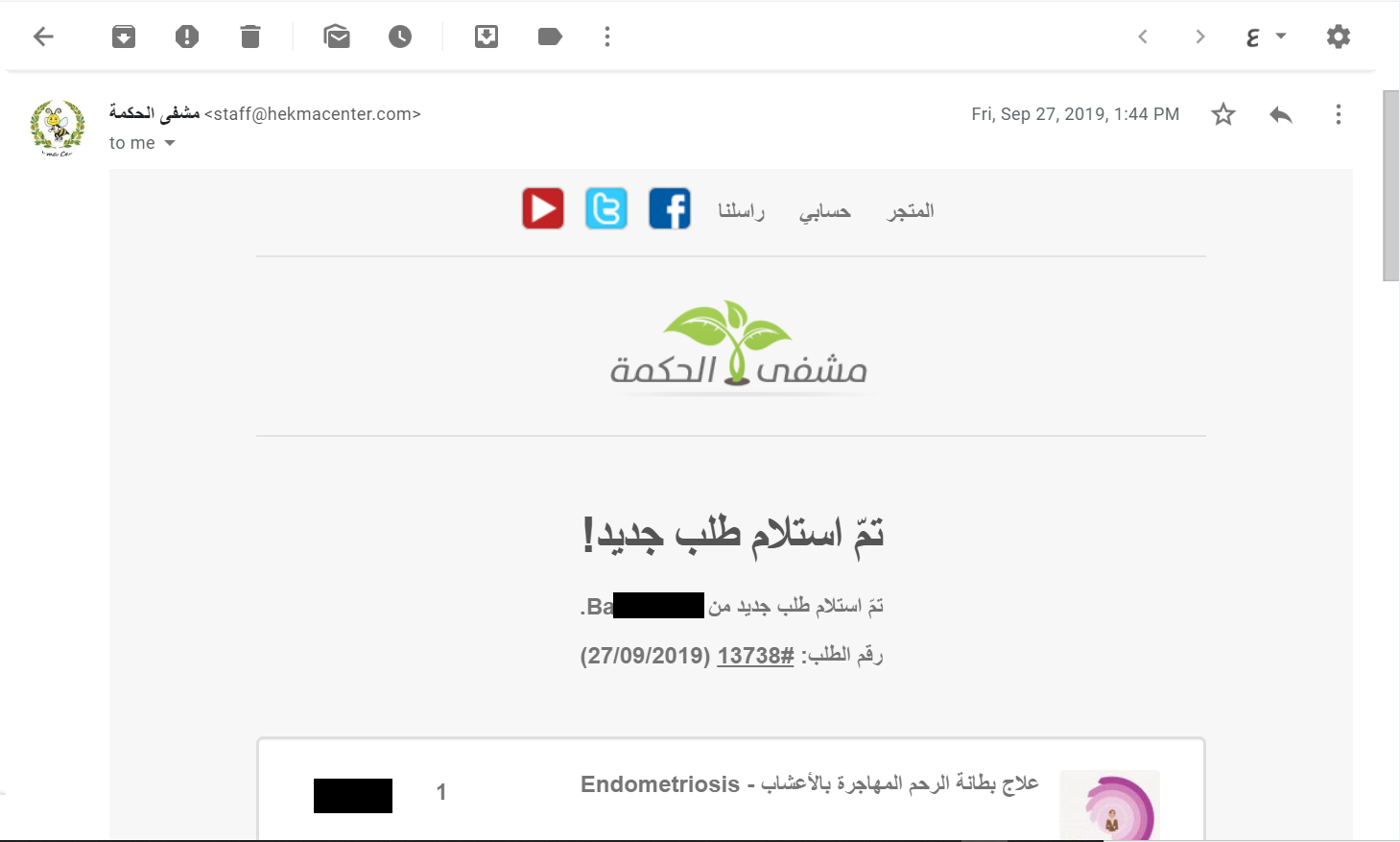 According to the last correspondence with the husband,
Leena is still committed to the supplements and wellness program.
In Hekma Center we work very hard, to achieve our goal of helping people make informed decisions to improve their lifestyle and maintain their health. As well as to educate the largest number of people on the importance of using herbs in their daily routine in order to maintain a healthy lifestyle.
Note:
The results may vary from one person to another
Note:
The featured image of this page is for illustrative purposes only.
Suggested Product
Natural Supplements for Endometriosis

Super effecient supplement package for Endometriosis with medicinal herbs. highly recommended by specialists at hekma center. order you package now.