The Healing Story of Nasra from Parkinson's Disease
Welcome to another healing story from Hekma Center. We bring to you the story of an Omani woman who recovered from Parkinson after many years of struggle.
Nasra's story is only one out of many stories of other people who tried Hekma Center supplements that helped her recover from Parkinson.
For other customer stories click here
The whole story started on January 2ed, 2019, when Nasra's husband contacted for the first time to inquire about our supplement package for Parkinson's disease.
Our staffing team at Hekma Center provided answers to all his questions and explained to him how we ship packages to their country, Oman.
A team member also explained to him that in order to start a wellness program with us, he should send his wife's medical documents. According to our protocol at Hekma Center, we need to see the patients' medical documents in order to have a general overview of their health condition. This way we can decide about the best supplements that should help them.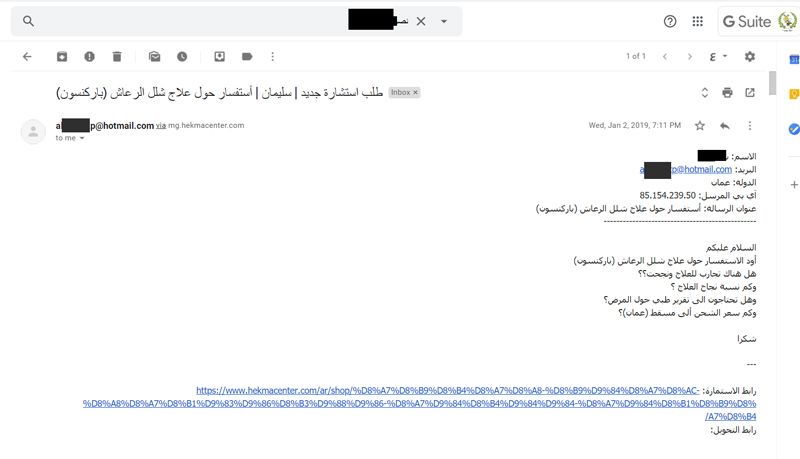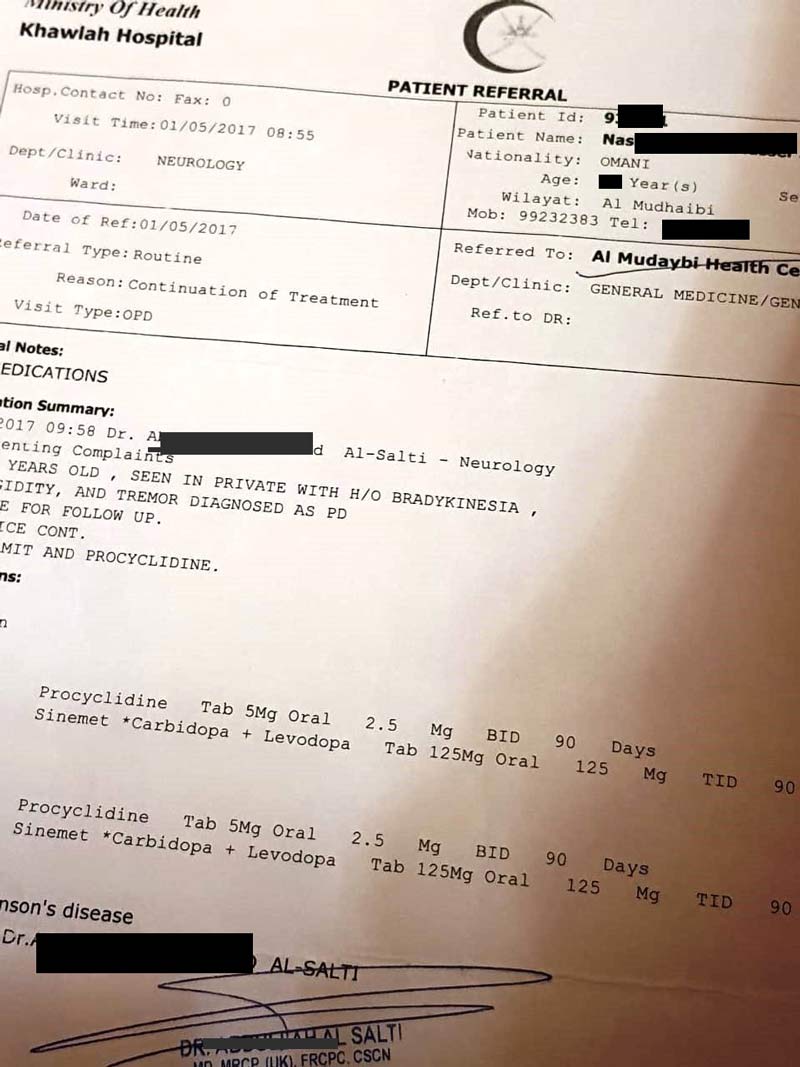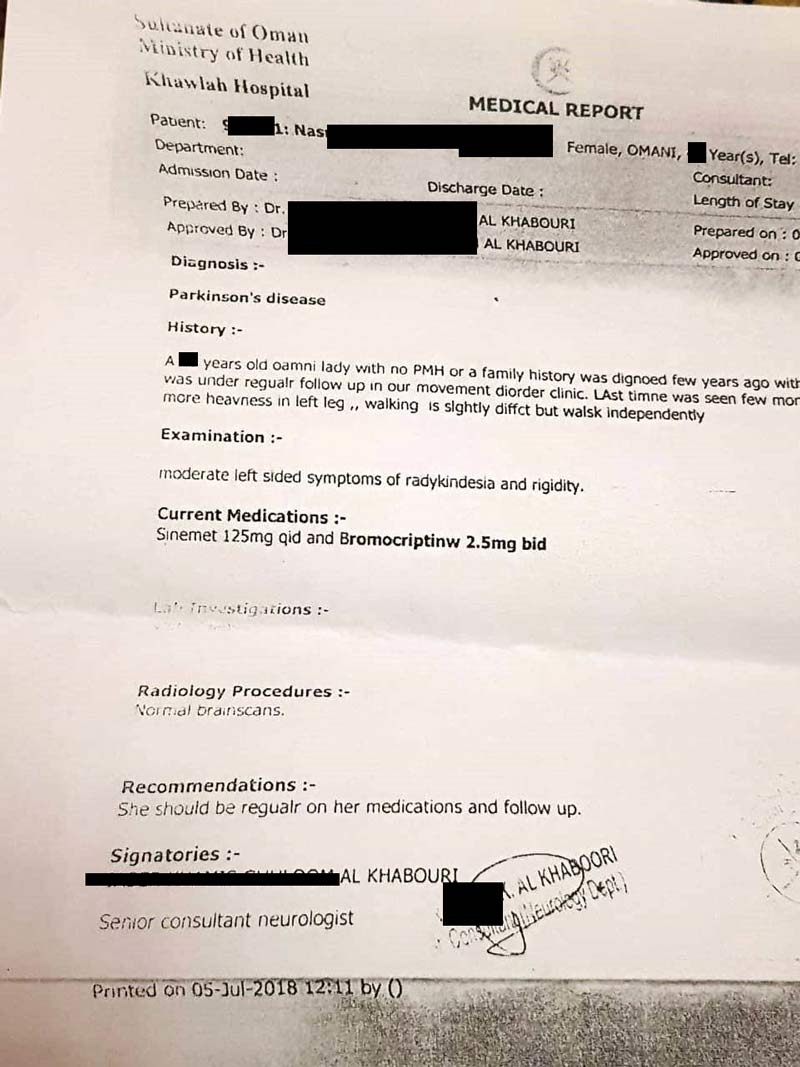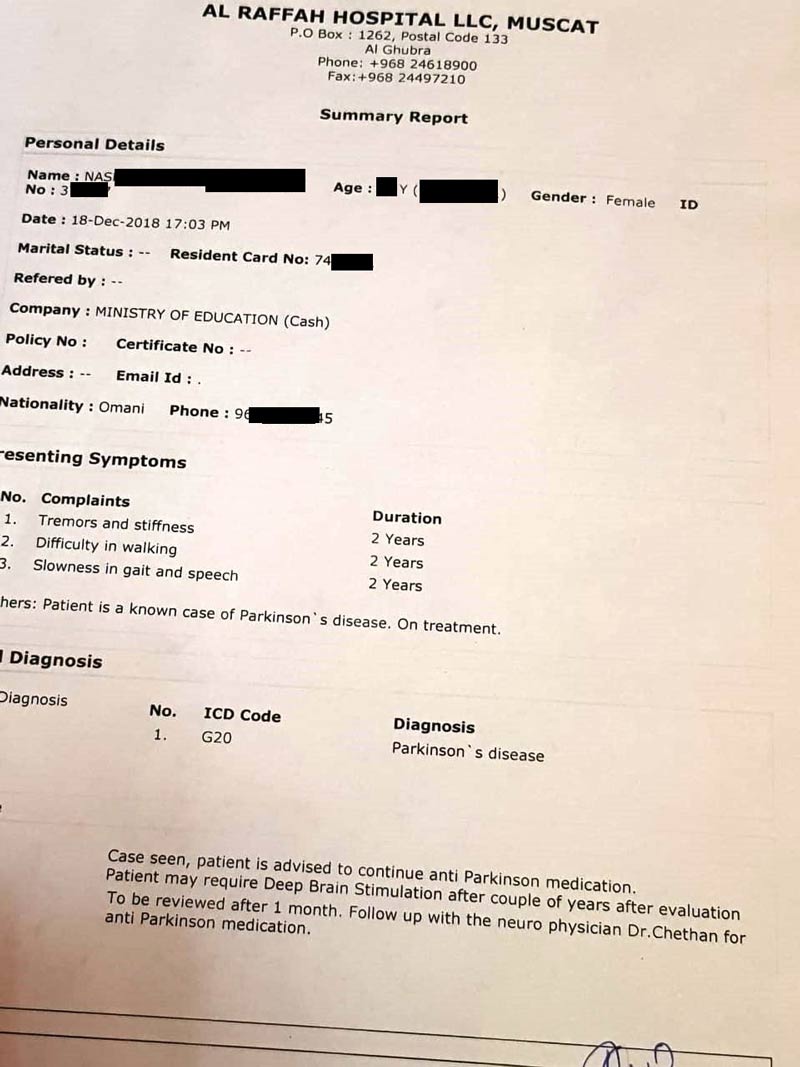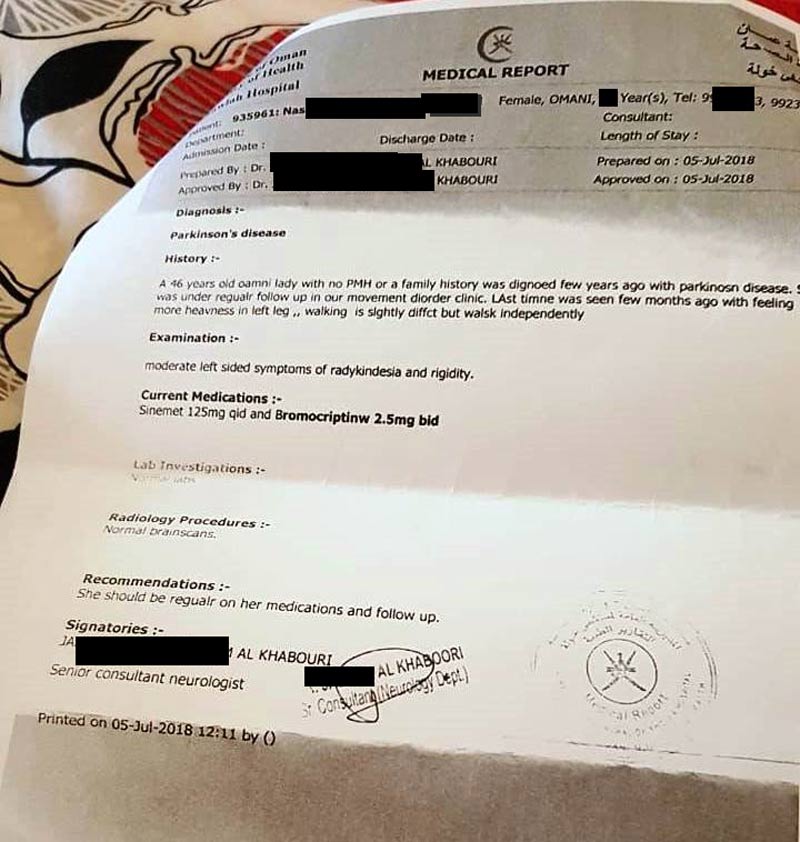 The husband pleasantly responded to us and was very cooperative sending documents we requested. After we examined Nasra's documents, we decided upon a suitable natural supplement package for her.
Her husband ordered the first course of wellness package on January 19, 2019.

After they received the supplement package, Nasra's husband kept contact with us one every couple of days to keep us updated.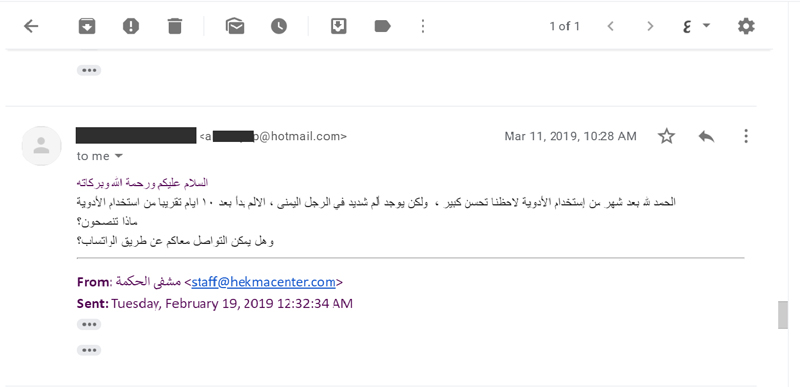 Hekma Center Supplement Results
Nasra's husband contacted us again after his wife finished her first course of supplements. He explained that his wife is already feeling much better. He also mentioned the symptoms that she still has in order to focus on those.
Nasra herself also contacted us during the program period to inform us about the improvement that she feels.
In our turn, we instructed them how to adhere to the program and the instructions that come with it.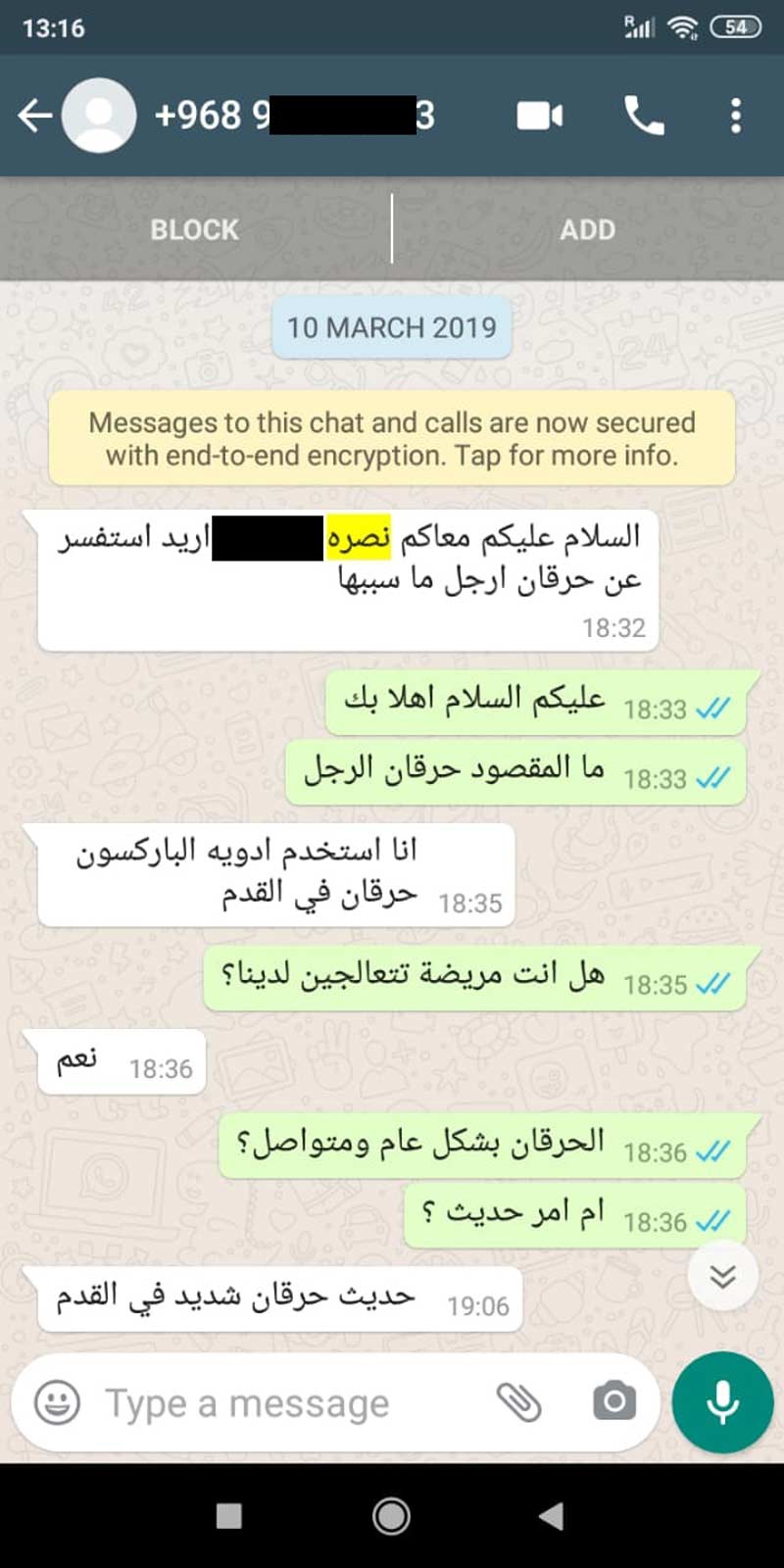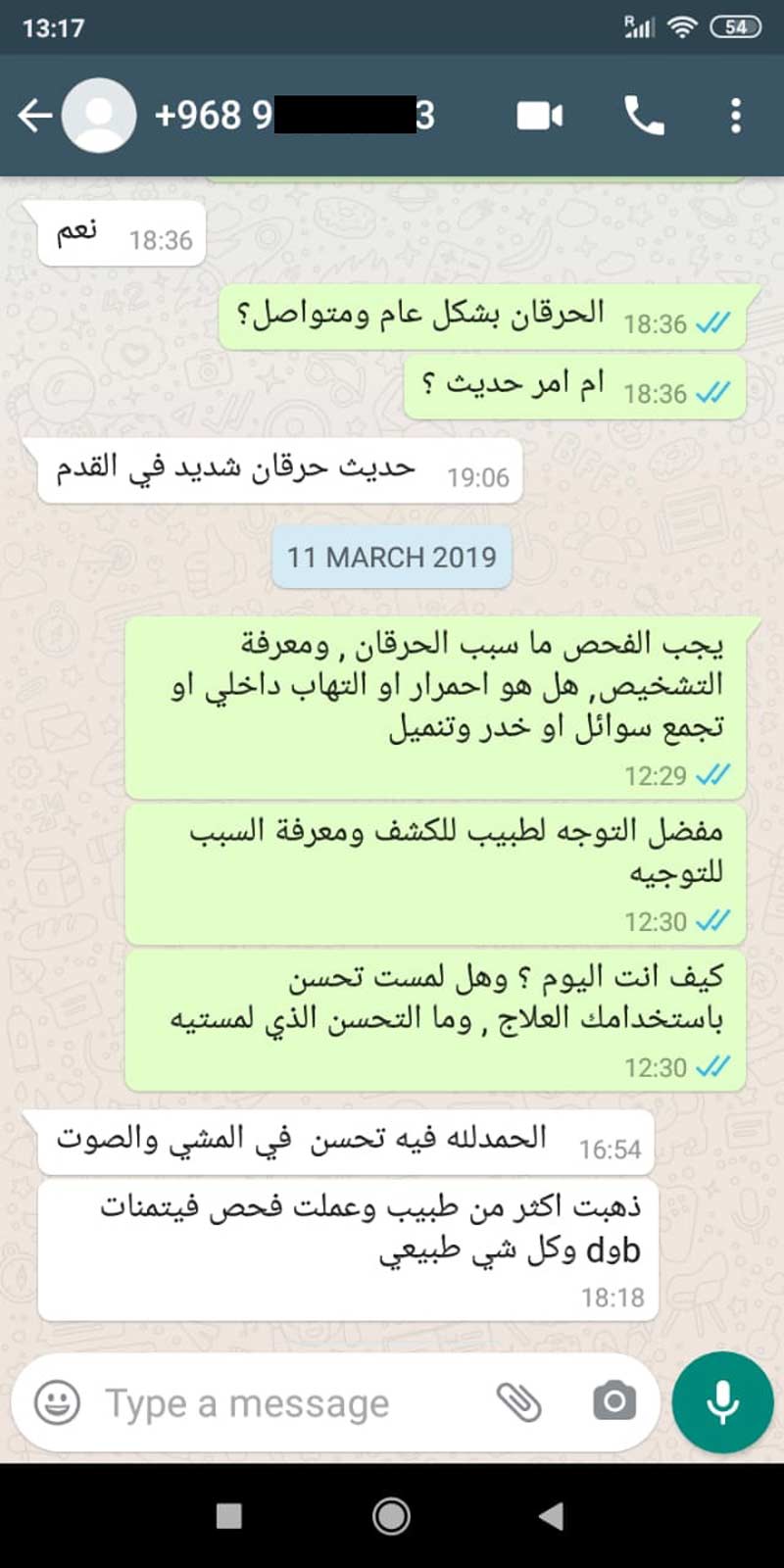 Nasra ordered the second course of the supplements on March 15, 2019 in order to get complete recovery from parkinson.
We kept contact with the husband to check on his wife. His latest answer was as follows:
"Thank you for asking, there is a noticeable improvement in Nasra's condition."
Note:
Results may vary from one person to another.
Note:
The featured image of this page is for illustrative purposes only.