Ulcerative Colitis Impact on the Mental State
It is exhausting to live every day with severe disorders in the digestive system including the colon, for it negatively affects one's mental condition and may even develop depression. Ulcerative colitis (UC) is one of these disorders, wherein it is a chronic inflammation in the colon that causes ulcers and severe pain and symptoms that cannot be tolerated, such as constant diarrhea, and blood and mucus in stool. As well as stomachache, and acute pain in the abdomen.
The Story of Mr. Salem from the Sultanate of Oman- Overcoming Ulcerative Colitis
Mr. Salem from the Sultanate of Oman is one of many patients we have at Hekma Center who overcame ulcerative colitis. He contacted us seeking a natural approach for ulcerative colitis in order to help relieve this disorder and its irritating symptoms.
Our team at Hekma Center provided him with the necessary information regarding the wellness supplement package. Mr. Salem ordered it accordingly, and he received it within a week.
The Wellness Supplement Package from Hekma Center
The supplement package for ulcerative colitis consists of organic products and medicinal herbs that are proven effective in relieving ulcerative colitis, including Pomegranate peel, Folic acid, and Salvia Officinalis. In addition to Propolis, and Mushroom powder for digestion. Moreover, it has adaptogen herbs, which help improve adapting to the disease, improve the mental state, and increase serotonin (The happy hormone) in the colon.
Signs of Improvement
Mr. Salem was in constant contact with his personal team member from Hekma Center. Shortly after taking the supplements, the results were incredible, wherein his condition was continuously improving. We adjusted the wellness program in accordance with his condition and the symptoms he had. And after finishing two supplement packages, Mr. Salem had a colonoscopy, and the results revealed that ulcers were reduced by half, and only one part was inflamed. Therefore, he decided to order a third supplement package in order to completely overcome ulcerative colitis, and eliminate all ulcers and inflammations.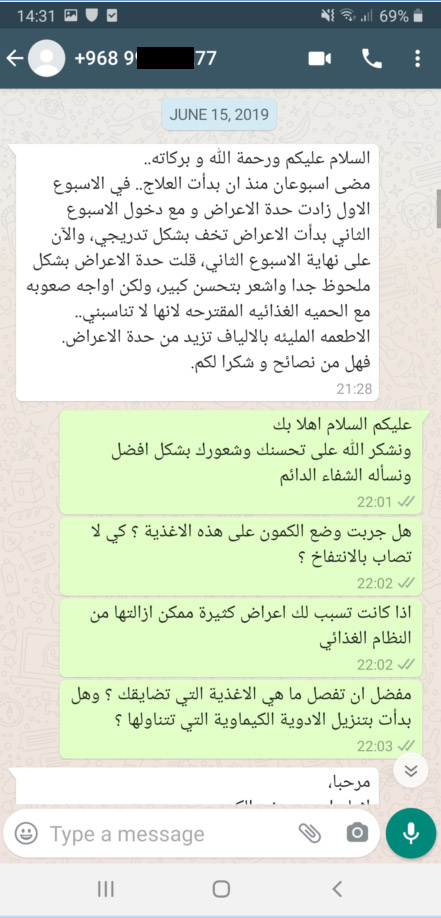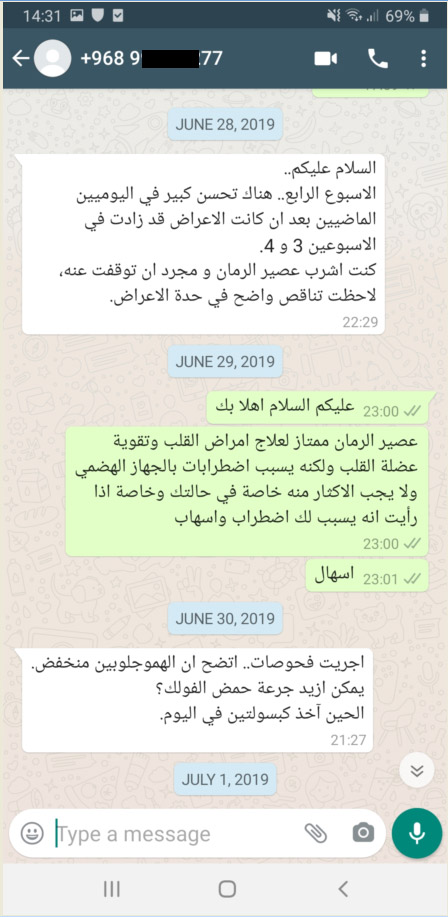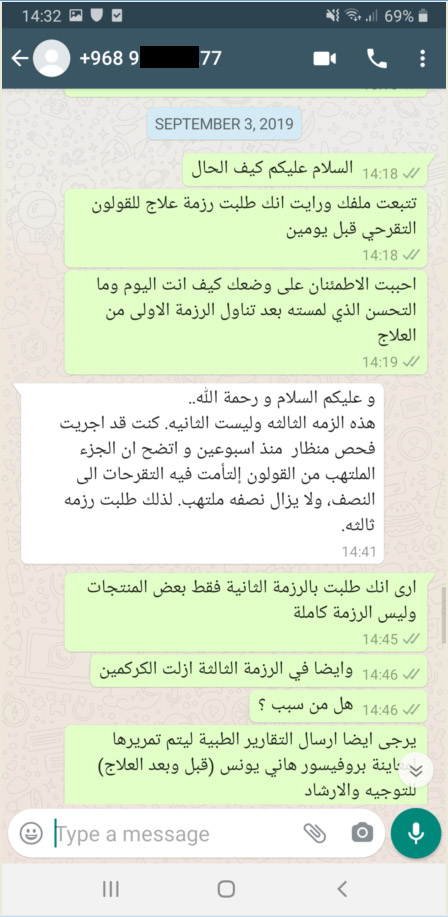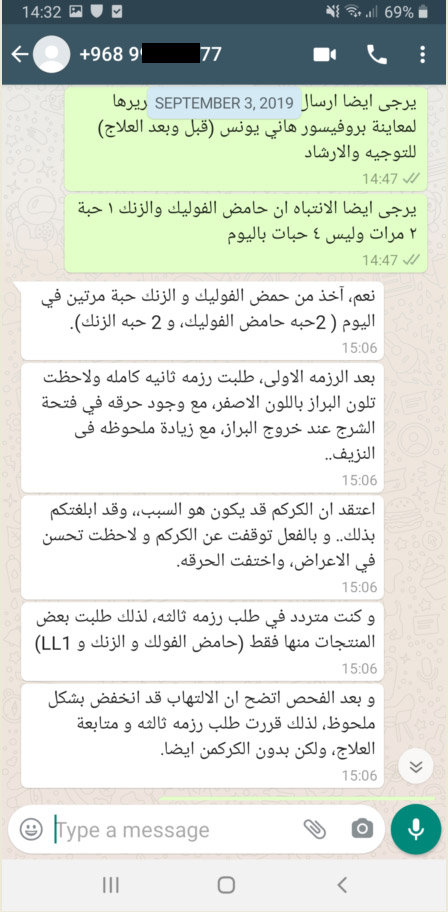 We thank God for these fantastic results, and congratulate the patient on these improvements, and the signs of overcoming ulcerative colitis.
We wish all patients wellbeing and good health.
Note:
The featured image is for illustrative purposes only.
Note:
The results may vary from one person to another.