Overcoming Diabetes Completely is Possible! Read the Following Story to See by Yourself
Willpower is a big part of overcoming any disease, and losing it would make this achievement far-fetched. The same applies to diabetes mellitus, it is the disease of the century because it is believed to be almost impossible to overcome!
Despite all of this, we want you to know that this belief, that diabetes is a chronic, incurable disease is absolutely wrong.
33-year-old Mr. Murtada from KSA is one of many cases that overcame diabetes type 2.
He contacted our team through WhatsApp on 6/1/2021, describing his health condition and informing us that he takes "Omformin" (a medication for reducing high blood sugar levels). Hekma Center's team inquired about his condition and his prescribed medications. In turn, Mr. Murtada provided them all the information, and the team prepared a suitable wellness package and a diet for him.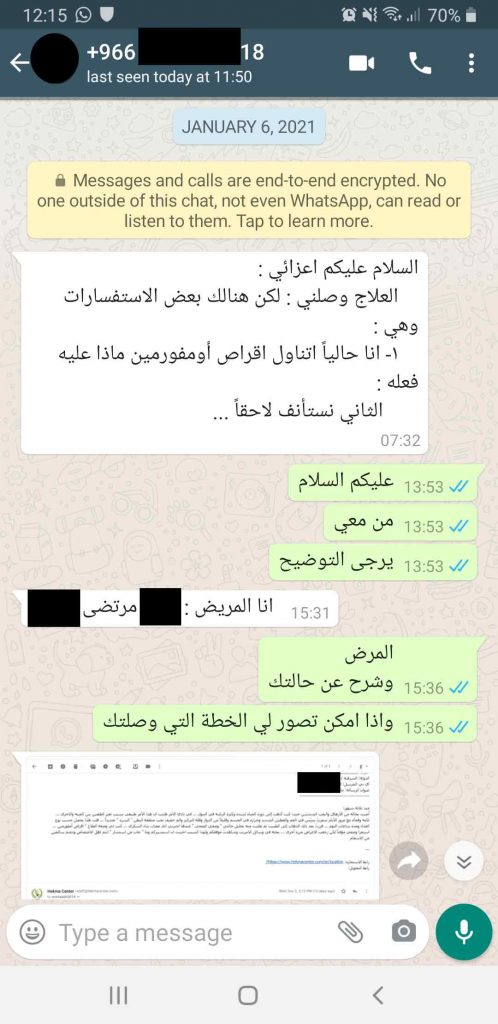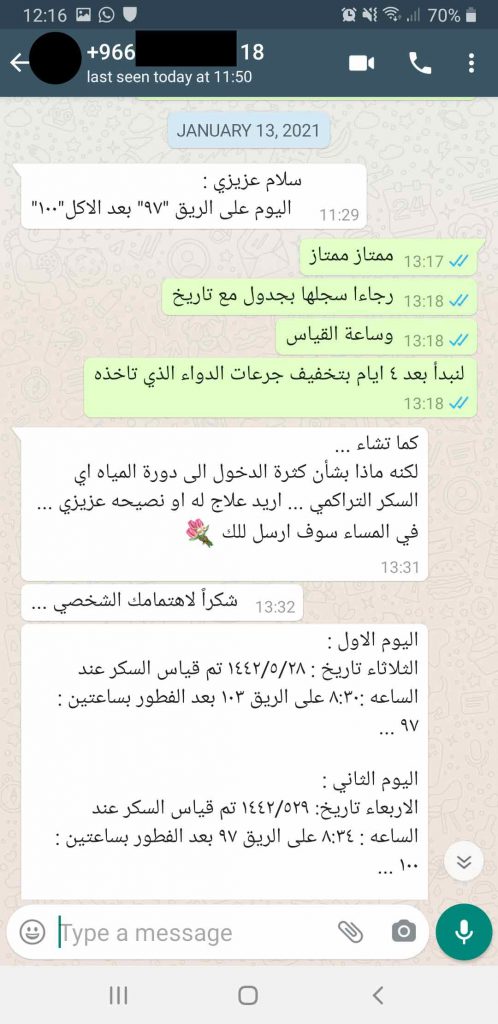 We were in contact with Murtada for over a month, and emphasized the significance of committing to the diet. He then informed us of the new, promising blood sugar levels.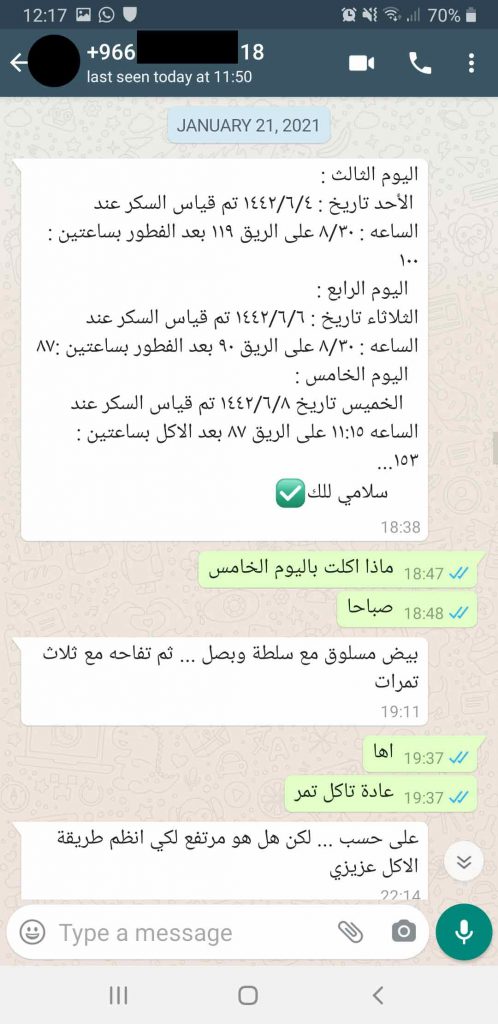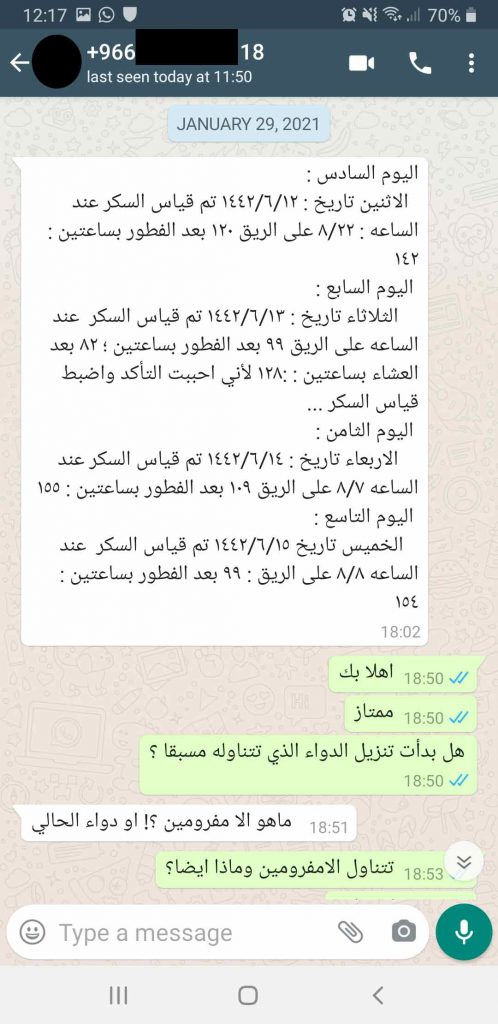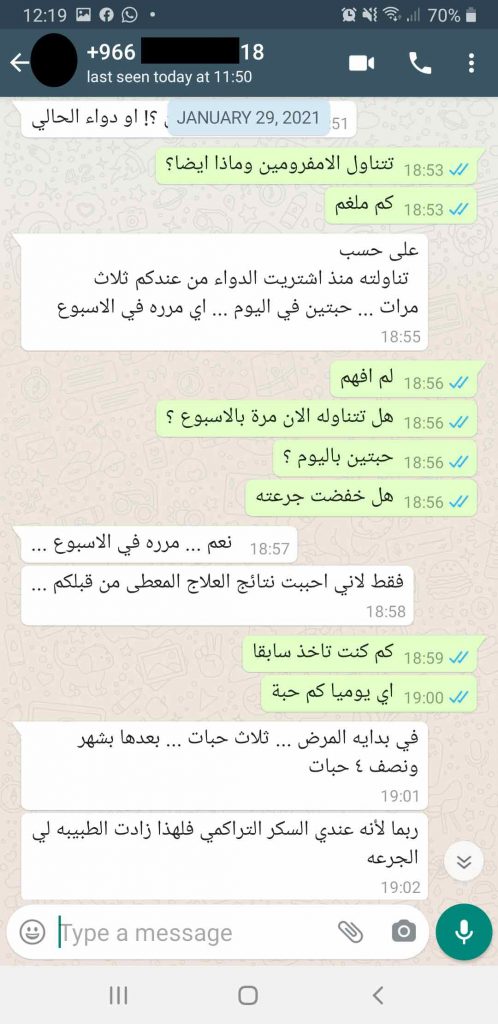 Overcoming Diabetes Completely
On 29/1/2021, Mr. Murtada delivered wonderful news, he reduced the Omformin dose to one per day after he used to take 4 and a half!
Mr. Murtada said, "I loved the supplements you provide". The organic, herbal supplement from Hekma Center contributed to reducing the prescribed diabetes medication dose, which confirms that he is on the right path to overcoming diabetes completely.
On 1/4/2021, Mr. Murtada sent his newest test results.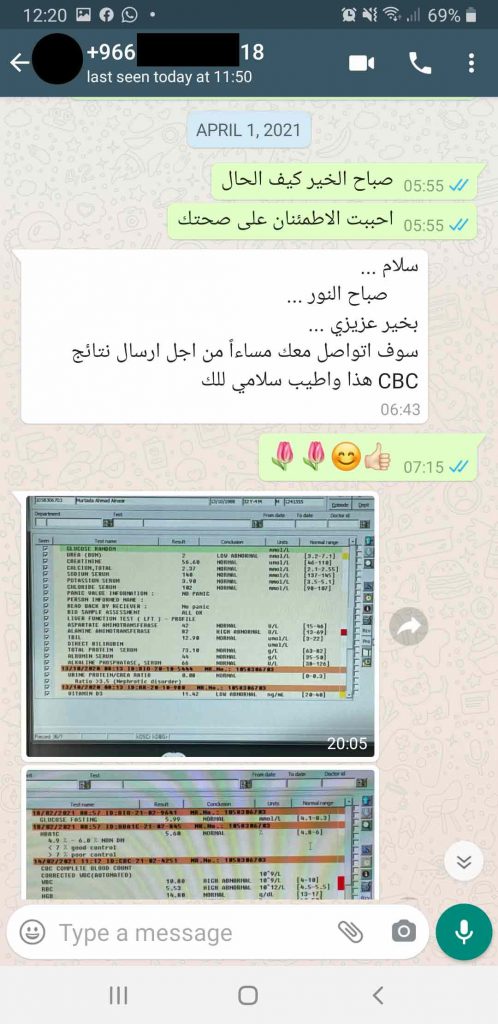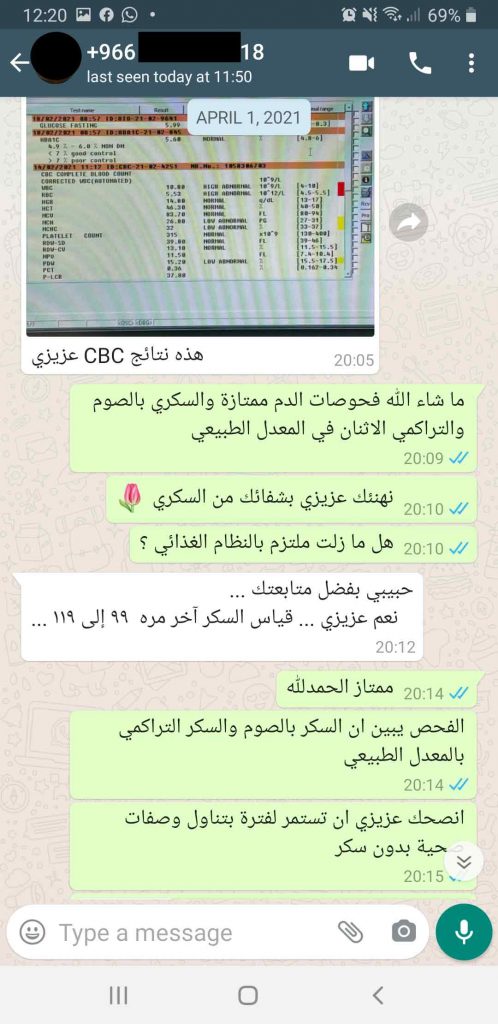 The CBC test generally reveals several diseases, including diabetes, by measuring the blood sugar levels from the blood sample. Moreover, it helps to know the glucose levels in the blood and avoid getting diabetes mellitus.
Mr. Murtada did this test, and the results showed that the diabetes test came out normal in the fasting and accumulated blood sugar tests.
We congratulate Mr. Murtada on overcoming diabetes entirely as if it never existed. We are delighted with these incredible results and wish you constant health and wellbeing.
Note:
The featured image is for illustrative purposes only.
Note:
The results may vary from one person to another.