The Healing Story of an Australian Woman Who Recovered from Multiple Sclerosis Disease
We bring to you the story of an Australian young lady who recovered from MS disease. On July 21, 2017, an Australian woman wrote to us asking about an alternative natural program for MS disease. The patient was paralyzed that she could not even raise her hand. Praise to Allah all might (God); she recovered after taking one package of our supplements for multiple sclerosis disease.
The following is a translation of her first email to Hekma Center:
"Greetings,
I am 36 years old. I have numbness in my hands and in my right side of my chest and I did an MRI scan"

Few hours after her first message, the patient sent a more detailed message:
"Today, I was diagnosed with MS disease. The MRI scan reveals one spot on the top of my marrowbone and a few several small spots on my brain. As I mentioned in the former e-mail, I am 36 years old and I weigh 65. I am in a good health condition. Moreover, I do not suffer from other diseases. Blood tests confirm that I do not suffer from infections or vitamin deficiency."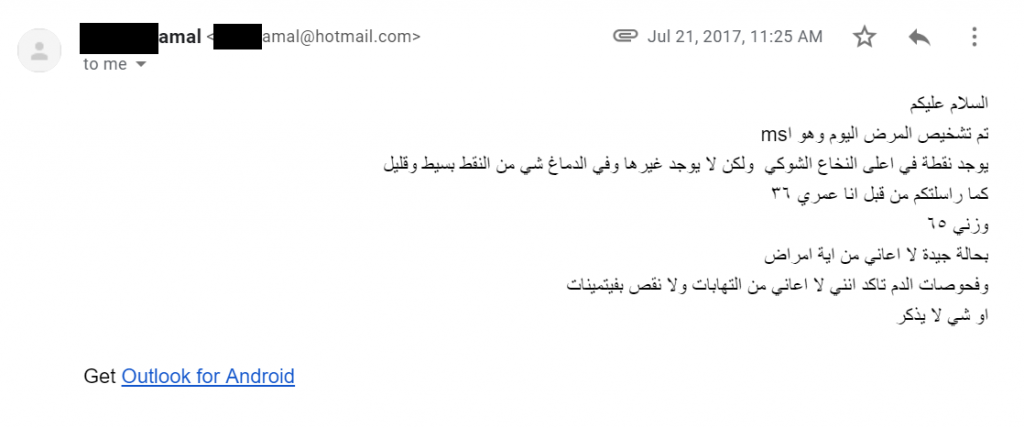 Hekma Center's Response:
Our staff passed the medical documents on to Prof. Hani Younis. So, after he reviewed them, our staff at Hekma Center, sent his response to the patient. Our staff sent a detailed message that detailed message about our wellness program for MS, duration, method of use, and how the patient should adhere to a certain diet plan to help with recovery from MS disease. Indeed, the patient was so determined to try such a program for she knows for sure that conventional medicine cannot provide cure for this disease.
We explained to her that our products are natural and 100% organic; therefore, there will be no complications or adverse effects that might negatively affect her condition.
The patient ordered her first supplement package for MS disease on July 24, 2017.
A year later
We received a message from our patient. In the message, the patient tells us that her condition had greatly improved except for a slight feeling of numbness that she felt in her fingertips.
Here is a translation of her message:
"I have contacted you a year ago. I took your supplement package for MS and my health condition improved a lot. Yet, I still feel numbness in my fingertips. That feeling of numbness increases when it is hot and almost disappears when it gets cold. Is there anything I should do after that long break from taking your supplements? Should I retake the previous supplements again after almost all symptoms of the disease had disappeared?"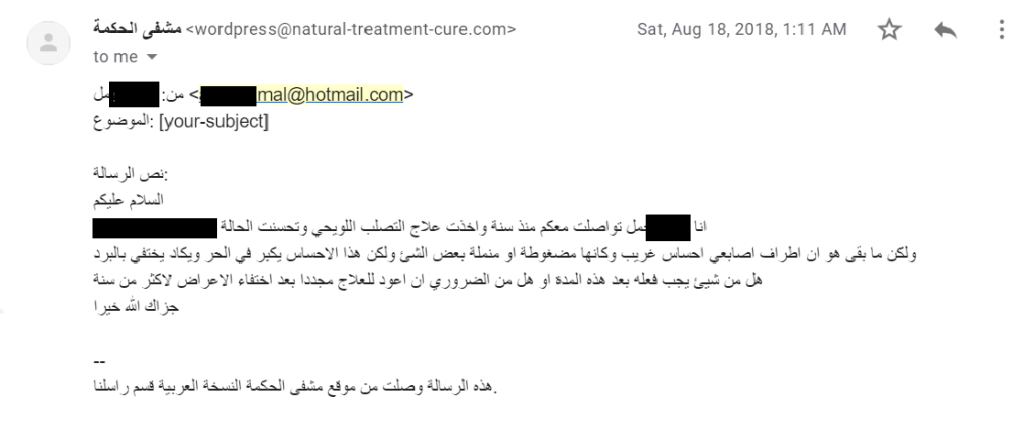 We asked the patient to write more specific details about her condition, and she responded as follows:
"My health condition has improved by 95%, and I only have a feeling of numbness in my fingertips when the weather gets hot. So, I feel numbness only in the tip of my thumb, index and middle fingers in the right hand; while, a year ago, I was incapable of raising my hand or lifting a pen. When I did my first MRI scan, the doctors explained that I have 3 small spots on the top of my marrow bone. So, they had told me that I suffer from multiple sclerosis disease and that I should take immunosuppressive medications for the rest of my life; but I refused to take them and decided to try your organic supplements instead."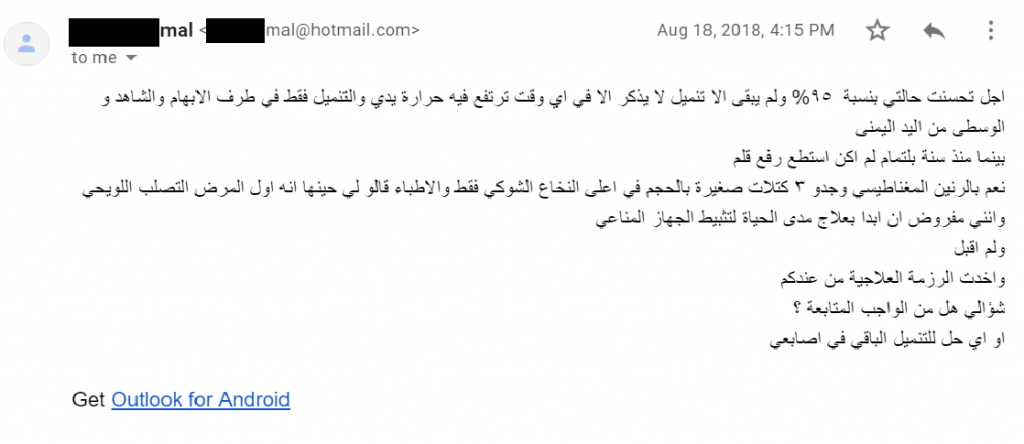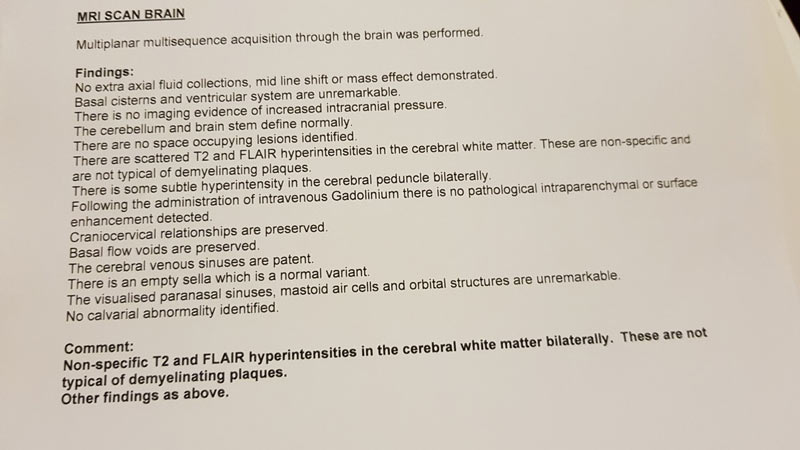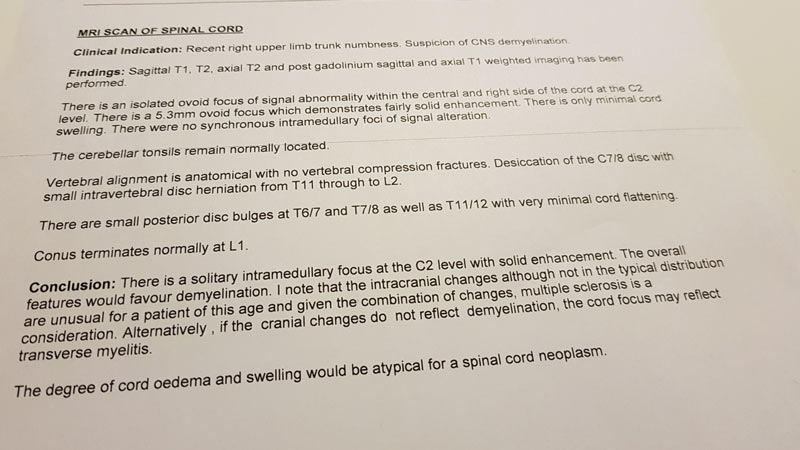 Note:
the featured image of this page is for illustrative purposes only.
Note:
Results may vary from person to person.