After One Week of Taking the Stroke Herbal Supplements; Mr. Ali from Oman Started Improving After Struggling with Stroke Complications for 2 Years!
Stroke
A stroke, or Cerebrovascular accident (CVA), occurs when blood stops flowing to brain tissues, causing some parts of the brain to stop functioning properly. Due to strokes, functional changes can happen in the body, and the patient would suffer from various difficulties, such as hemiplegia, the inability to swallow and speak, and others.
This is what happened to 76-year-old Mr. Ali from the Sultanate of Oman. He had a stroke when he was 74 years old, and it led to many complications, and his condition severely deteriorated. He was not able to walk, speak, drink water, and swallow properly. As well as problems and difficulty breathing, constant phlegm, and a bad mental state. Not to mention that he suffered for a long time from diabetes and high blood pressure.
On 6.9.2020, Mr. Ali's son, Khaled, contacted Hekma Center's team through email to inquire about a relief method for his father. Doctor Sarah replied to him and helped him order the wellness supplement package for strokes, in addition to other necessary products for his father's condition, which are Methyl Sulfonyl Methane, Red Clover, and Echinacea Purpurea.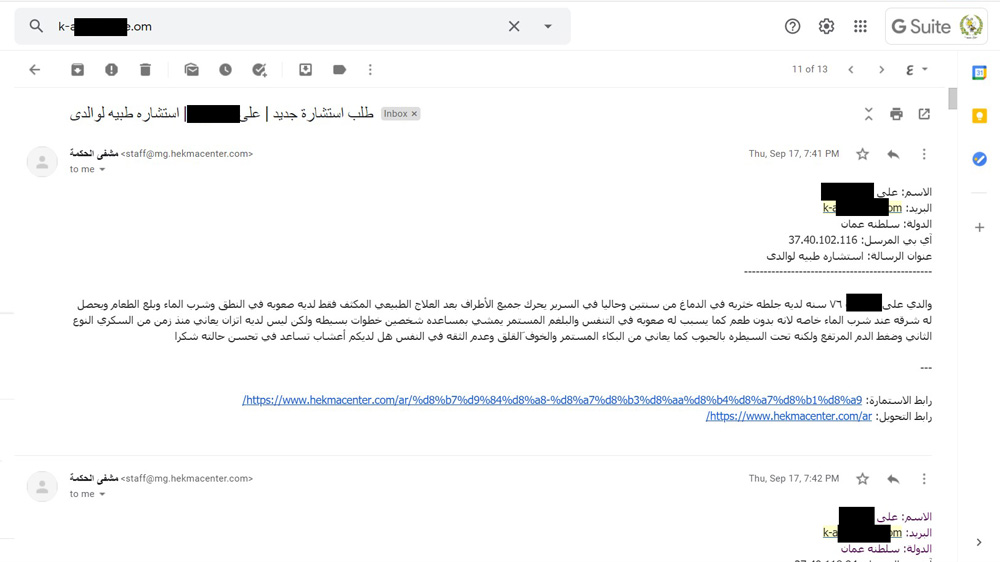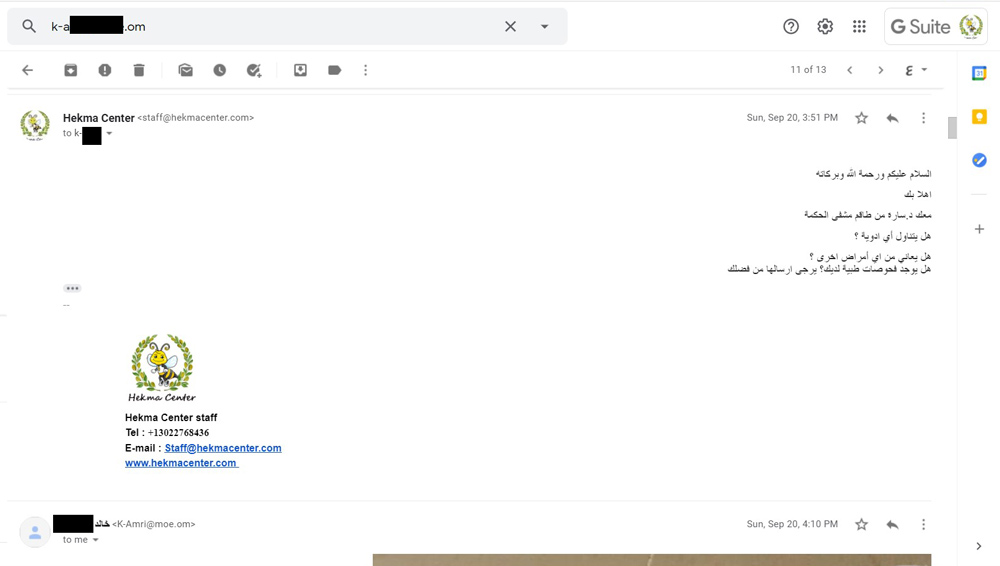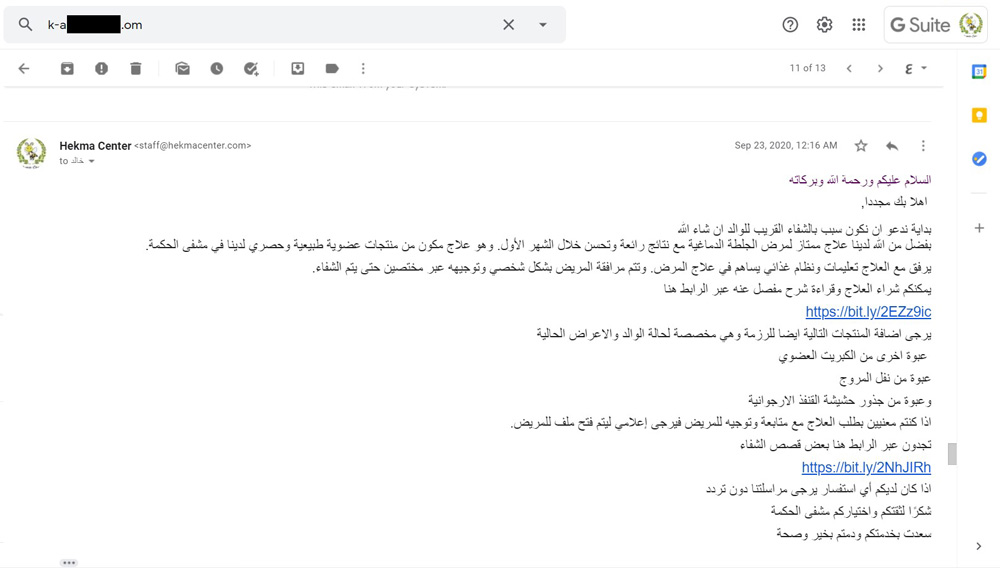 After ordering the wellness supplements for strokes for Mr. Ali, Mr. Khaled ordered a supplement package for hemorrhoids for himself.
On 6.10.2020, both supplement packages arrived. The instructions and a diet for each condition were attached, and they had to commit to them in order to overcome the diseases as soon as possible.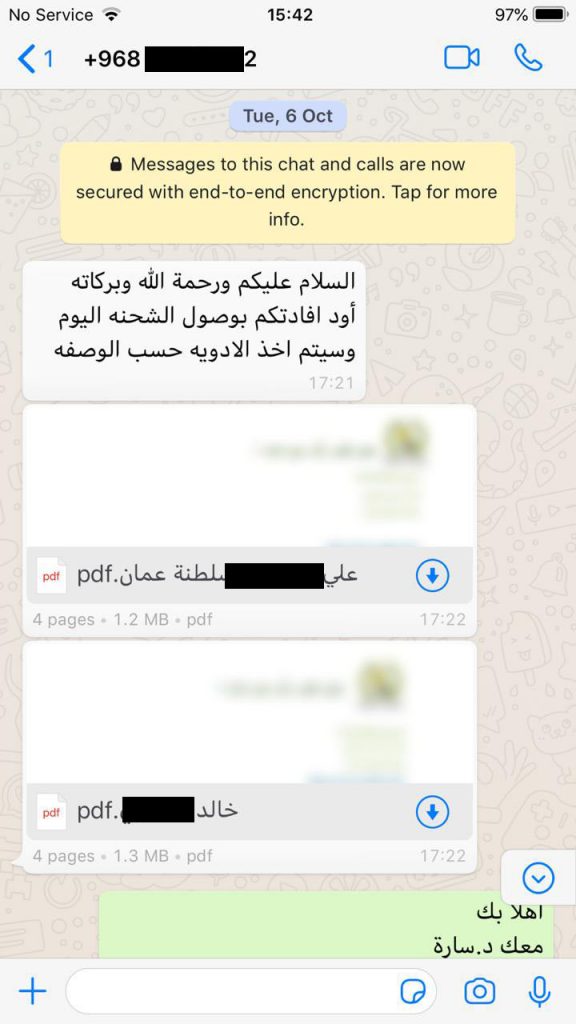 Mr. Ali Started Improving in One Week!
After only one week of taking the supplements for strokes' Mr. Khaled contacted the personal doctor from Hekma Center, doctor Sarah, through WhatsApp, and informed her that his father's condition significantly improved!
Mr. Khaled pointed out that the stroke complications noticeably decreased; wherein he is more energetic, in a great mental state, has no breathing difficulties, and phlegm greatly decreased.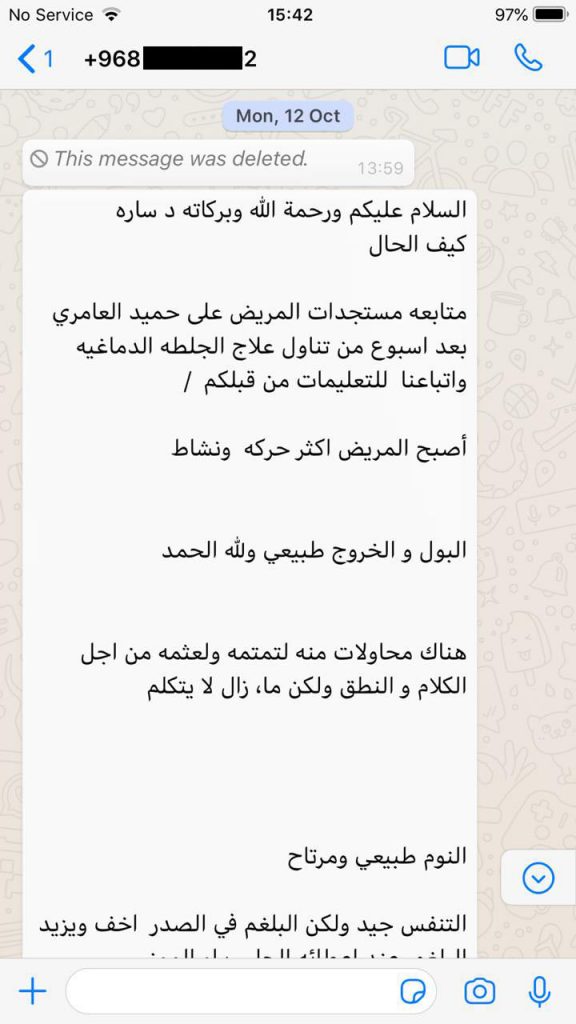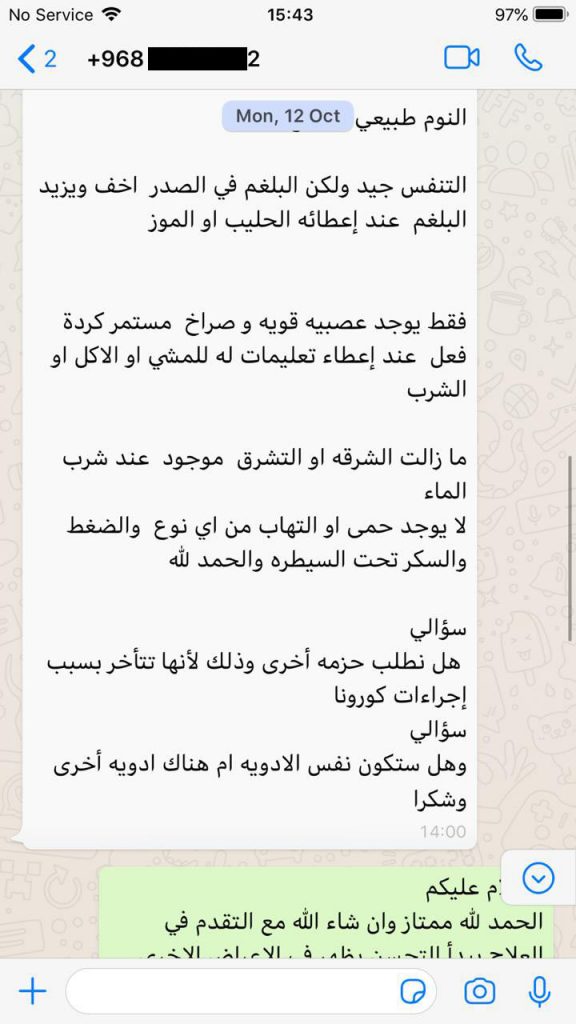 Overcoming Hemorrhoids
Mr. Khaled was also delighted because he overcame hemorrhoids by 80% after one week of using the herbal supplements for hemorrhoids.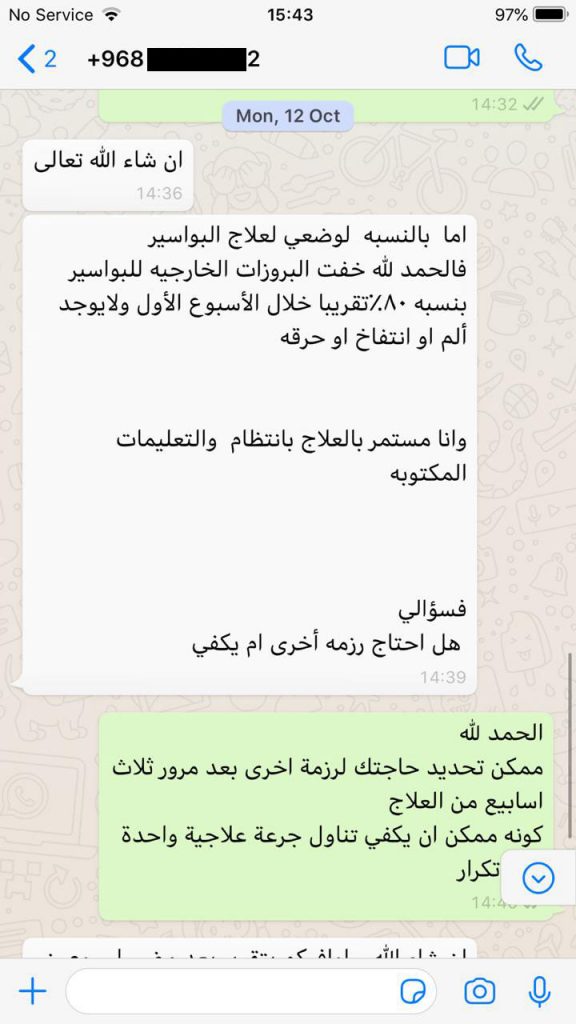 This noticeable improvement on Mr. Ali and Mr. Khaled's conditions happened before they finished the first supplement packages!
We urge them to continue with the wellness supplements, and commit to the instructions until they completely overcome the diseases.
Note:
The featured image is for illustrative purposes only.
Note:
The results might vary from one person to another.