Mohammad form Germany is on his Way to Recovery from MS Disease
Multiple Sclerosis (MS) is an autoimmune disease wherein the immune system fails to recognize the body organs and attacks its cells, leading to damaging the Myelin sheath. Myelin is a fatty substance that surrounds the nerve fiber in the brain and the spinal cord. It allows electrical impulses to transmit quickly and efficiently along the nerve cells. If myelin is damaged, these impulses slow down and cause diseases such as MS.
Multiple Sclerosis causes several symptoms that make living very hard. These symptoms exacerbate with each fit, therefore, any improvement in the patient's health and in the occurring symptoms is a notable success. And here is where the recovery journey begins.
The following story is the recovery story of Mr. Mohammad from Germany. Mohammad is a 44-year-old who overcame MS taking Hekma Center's supplements.
Mr. Mohammad contacted our specialized team at Hekma Center and explained his illness and symptoms seeking a suitable natural supplement package for his condition. We studied his condition thereafter, provided a detailed information about our wellness program and the healthy diet that he needs to commit to. He accordingly ordered and started the supplement package for people with MS.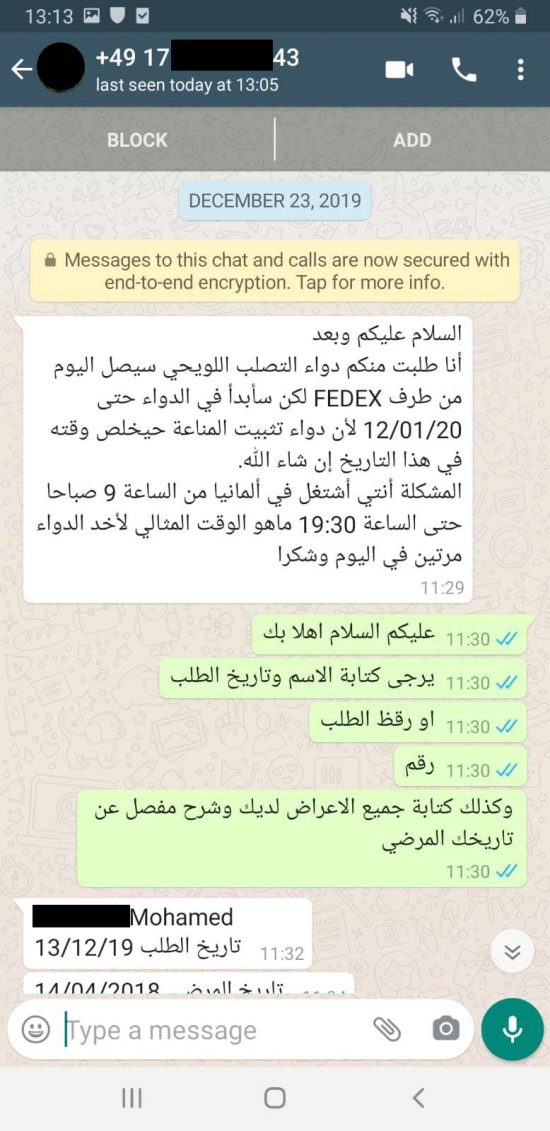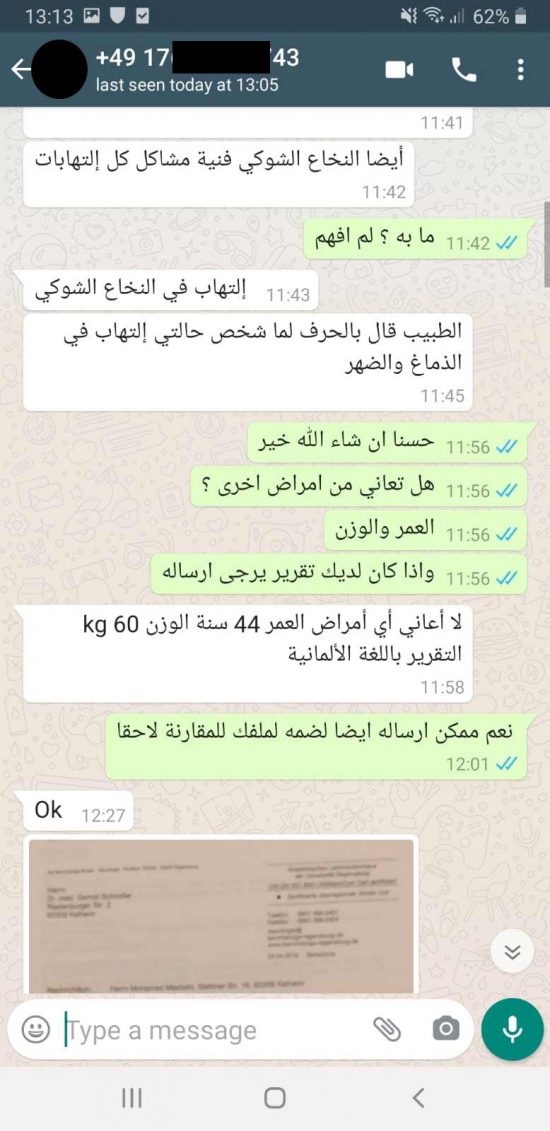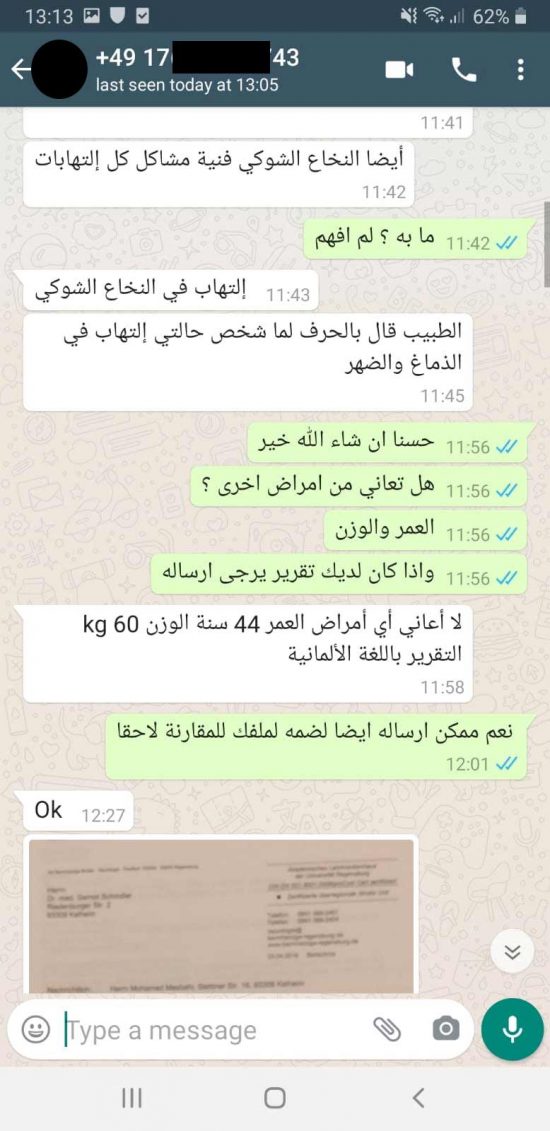 Our supplement package for MS consists of organic products composed of organic medicinal herbs that help to overcome the disease. Including Maca root, Methyl Sulfonyl Methane, Sidr Honey and Royal Jelly, and also Moringa Oleifera.
Signs of Recovery
Mr. Mohammad contacted us immediately after taking the MS supplements, emphasizing the rapid improvement he noticed in the symptoms, including:
The significant improvement of the numbness in his legs.
The ability to walk better.
The back pains stopped.
All that only in 7 days. It is worth mentioning the Mohammad is still taking the supplements from Hekma Center. The first package is almost finished, so he ordered the next package in order to keep improving until complete recovery.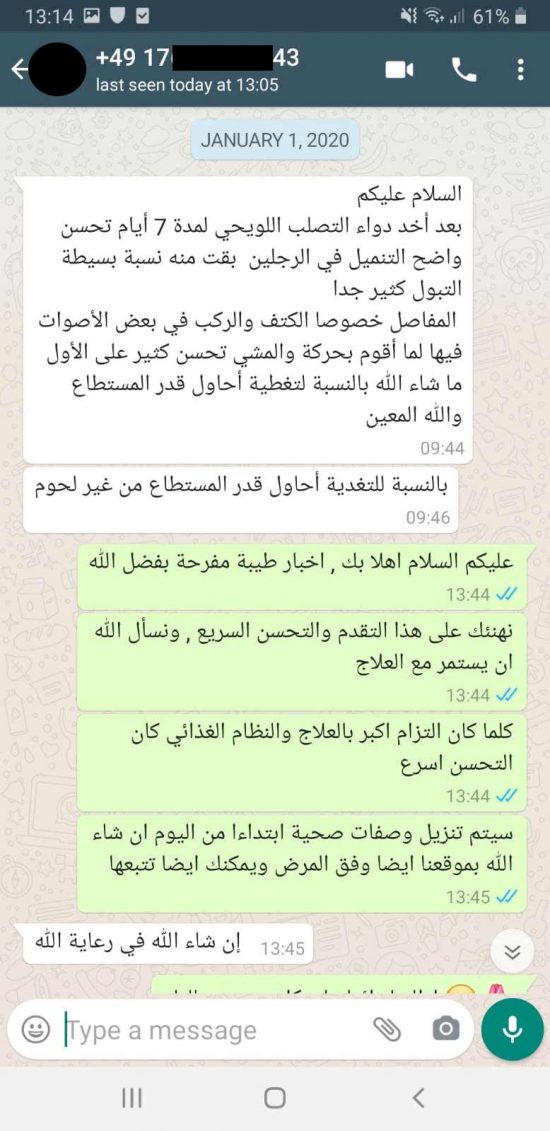 We congratulate Mr. Mohammad for these promising results in such a short time. Urging him to carry on with this journey and to adhere to all the instructions and the diet.
Note:
 The featured image is for illustrative purposes only.
Note:
The results may vary from one person to another.