Hyperthyroidism – The Story of Nadia, an Omani Young Lady Who recovered from Hyperthyroidism
33-year-old Nadia from Oman had been suffering from hyperthyroidism for 8 month. She took chemical drugs like Carbimazole. Nadia decided to contact us, hoping to find an alternative solution for her condition. She was seeking to dispense of the chemical medications and try natural and organic supplements instead.
Attached below is a screenshot of her first e-mail: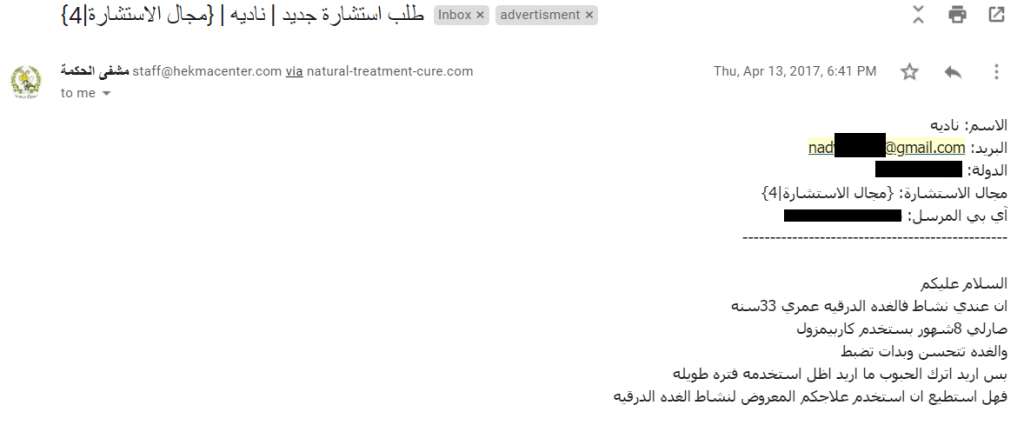 As with all patients who contact us, we have replied to her message and asked for more information regarding her health condition before we can proceed further.
During the Wellness Program
During the period of the wellness program, our staff at Hekma Center kept contact with Nadia and answered all her inquiries about the usage of the supplements.
Nadia has endured a lot with the disease; therefore, she had high hopes for these supplements to work. She was hoping to feel better. She did not want the symptoms and the adverse effects of the disease on her body and morale.
6 Months Later – Nadia's healing from Hyperthyroidism
After 6 months of taking our supplements for hyperthyroidism, Nadia wrote to us again. In her message she said that her thyroid hormones are excellently balanced.
Note:
The following results were hand-written by the patient's physician. We asked the patient to send a copy of the original report. We will attach a photo of the medical document as soon as the patient sends it.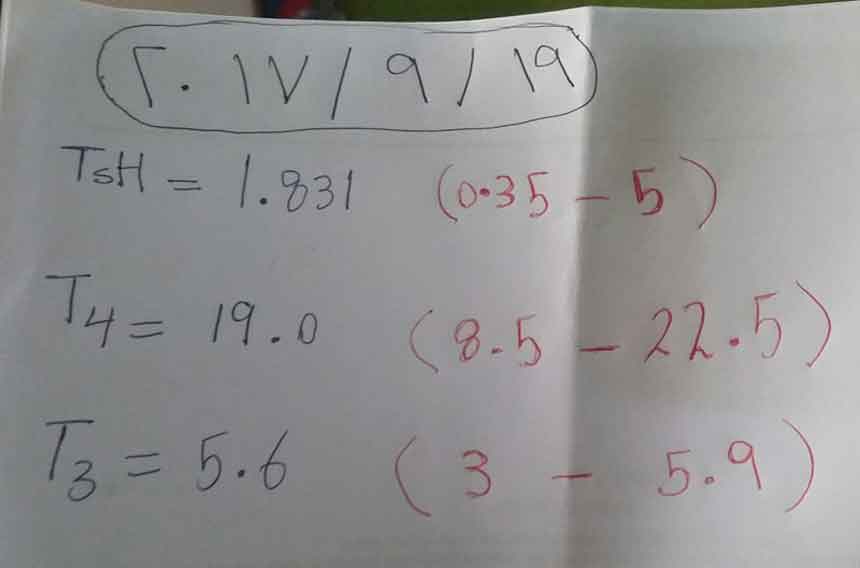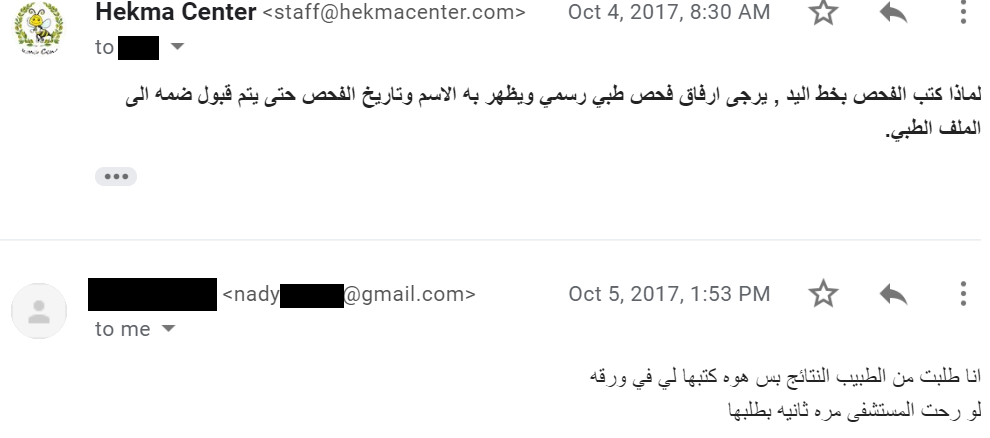 Note:
Our staff always keeps contact with the patients to assist them during the process and answers all their queries.
It is always great to know that one more patient has gained back his health and he/she is now back to normal. Our crew at Hekma Center has sent Nadia their sincere congratulation on her recovery.
We at Hekma Center came up with supplement packages for various incurable diseases including hyperthyroidism.
All of our products are approved by the local and international Ministry of Health. They hold GMP, ISO 9001, ISO 22000, and FDA accreditation).
We ask Allah (God) to grant all patients a speedy recovery.
Note:
The featured image of this page is for illustrative purposes only.
Note:
Results may vary from person to person.