Healing from Type 2 Diabetes Using Herbal Supplements
This is a story of Safiya, an Omani who took our supplement package for diabetes and recovered completely.
Safiya contacted our staffing team on November 20, 2019 telling us that she has diabetes as her blood sugar is always elevated.
She desperately looked for a solution to help her overcome from type 2 diabetes before it aggravates. She also mentioned that she feels extremely tired which prevents her from doing the daily activities.
In addition to tiredness and fatigue, Safiya also experienced feelings of thirst or extreme hunger as well as blurry vision. Those symptoms were so obvious in the mornings when she wakes up and also after meals.
Safiya purchase Hekma Center supplement package for diabetes and started with the program as soon as she received the package.
On December 3, 2019, she contacted us again via whatsapp to inquire upon method of administration and the dietary plan.
The News of Permanent Recovery from the Disease
Two weeks after she started the program, on December 17, 2019, our staffing team at Hekma Center contacted Safiya to check on her.
She answered by saying that she feels great improvement in her condition as she does not feel thirst as before. Moreover, she feels less tired and she has no trouble doing the daily activities any more. She also adds that her blood sugar level has balanced which indicates her starting to recover.
Below, is a screenshot of our correspondence with her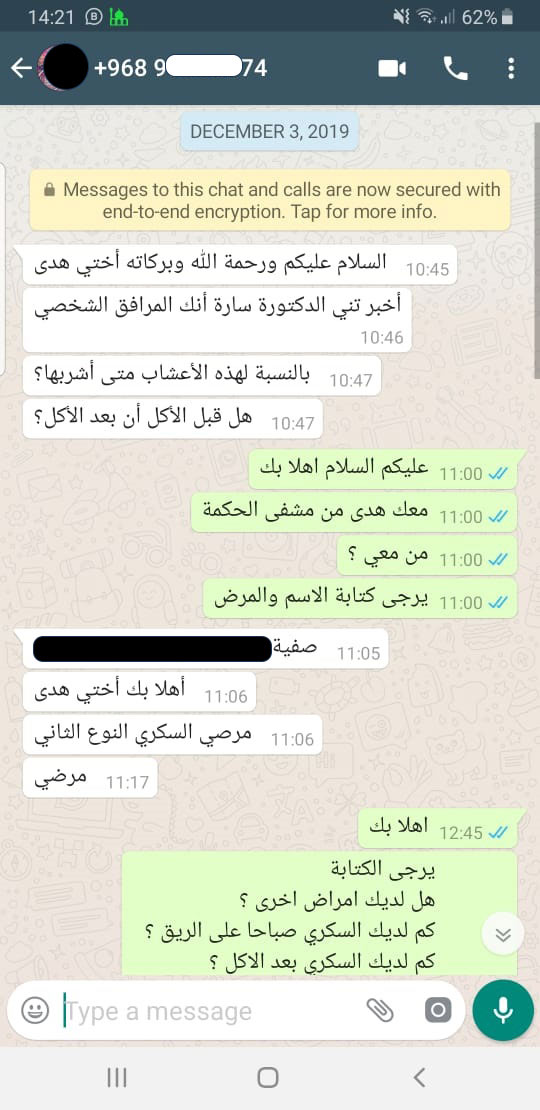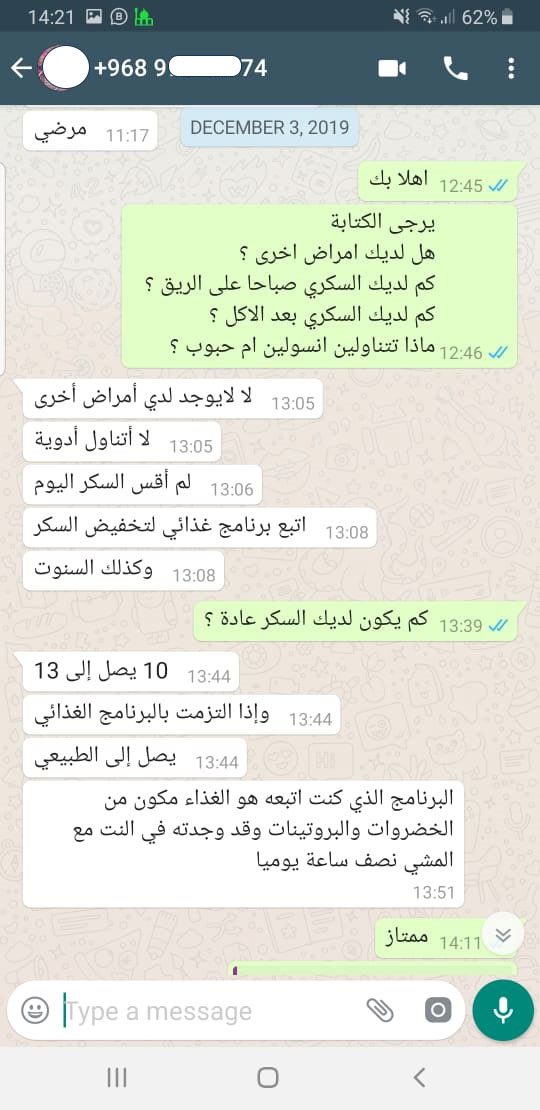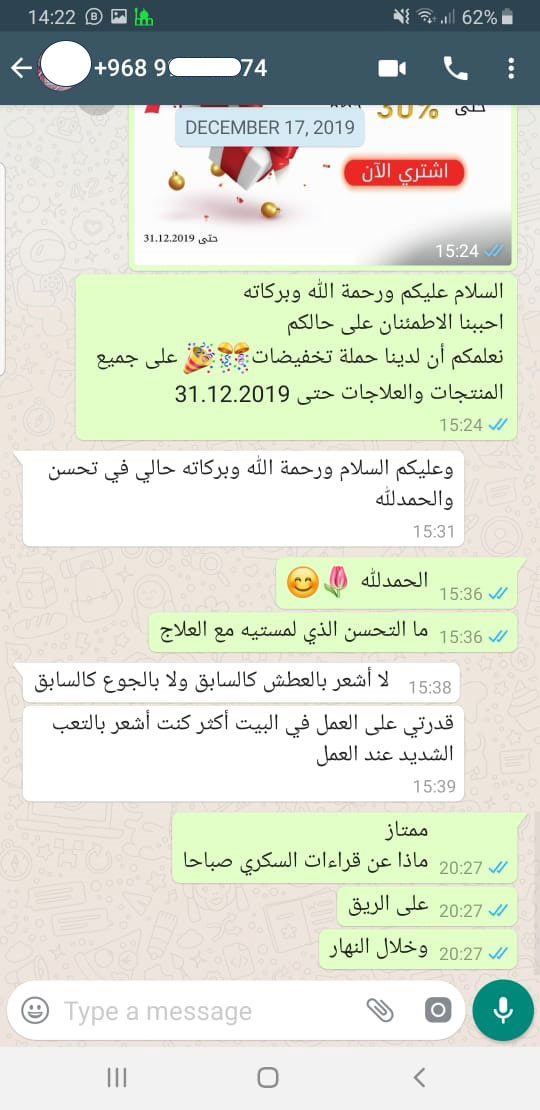 It took Safiya only one month to defeat diabetes and get back to normal life. Today she only adheres to the instructions and the daily diet to avoid recurrence of the disease.
Tip:
No need to wait for diabetes to aggravate and affect your living. You can skip the tiring days of the disease and the struggle at its early stages. A few herbal supplements can change your life forever.
Note:
The featured image of this page is for illustrative purposes only.
Note:
The results may vary from one person to another.