Zakariya Felt Great Improvement in Only Two Months
People infected with Parkinson's disease suffer from neurological disorders manifested in shaking, trembling, stiffness, depression, difficulty in speaking and swallowing, in addition to other symptoms.
The symptoms of Parkinson's disease aggravate with time; therefore, patients should try to find a solution as quickly as possible.
In the purpose of giving hope for people with Parkinson's disease, we bring to you the following story.
Zakaraiya, a Lebanese man, struggled with Parkinson for over 10 years. His journey to full recovery started when his son contacted our staff team at Hekma Center to inquire about a natural supplements option for his father's illness. The son explained his father's struggle with the disease and the way it has affected his life. The son mentioned that his father has difficulty walking as his feet became stiff. And that he also has acute tremor in his hands along with other symptoms.
Based on the symptoms and the medical documents that Mr. Zakariya's son sent to us, we suggested for them to try our supplement package for Parkinson's disease.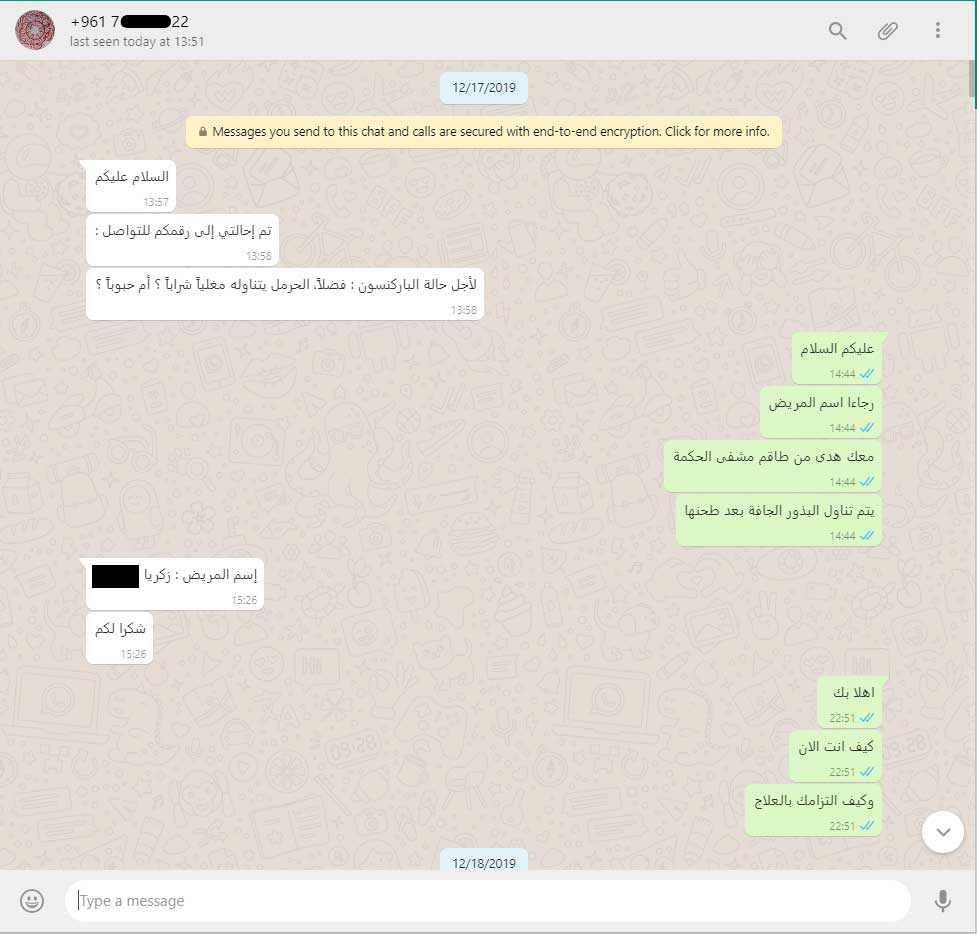 The Magical Results of Hekma Center Supplements for Parkinson
They purchased the suggested supplement package in November 13, 2019.
On January 10, 2020, Zakariya's son purchased their second package saying that his father has been committed to the wellness program and the dietary regimen we gave them. He also mentioned the symptoms that his father still suffers from asking for our advice on that regard.
Below is a screenshot of the son's correspondence with our staffing member whom we assigned to accompany the patient and his family throughout the process.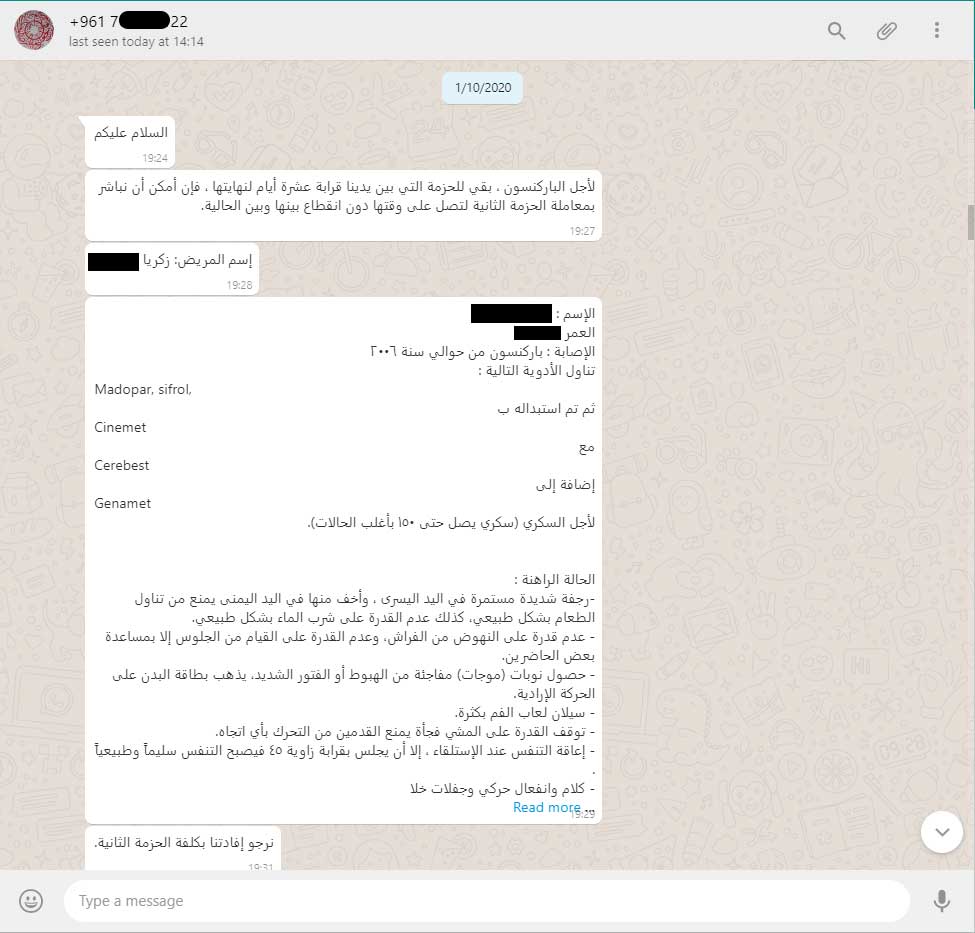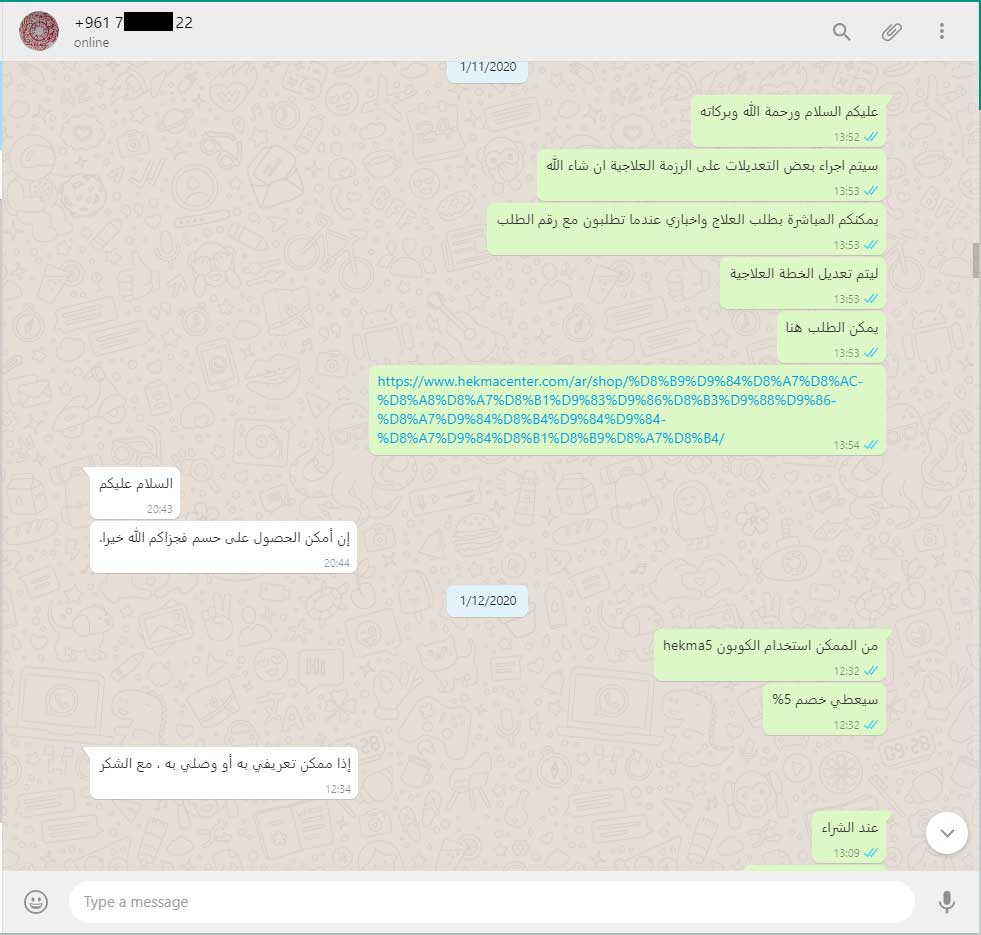 On January 20, 2020, the son contacted us again saying that they can see significant improvement in their father's condition; which is great since he has been suffering from Parkinson for 10 years.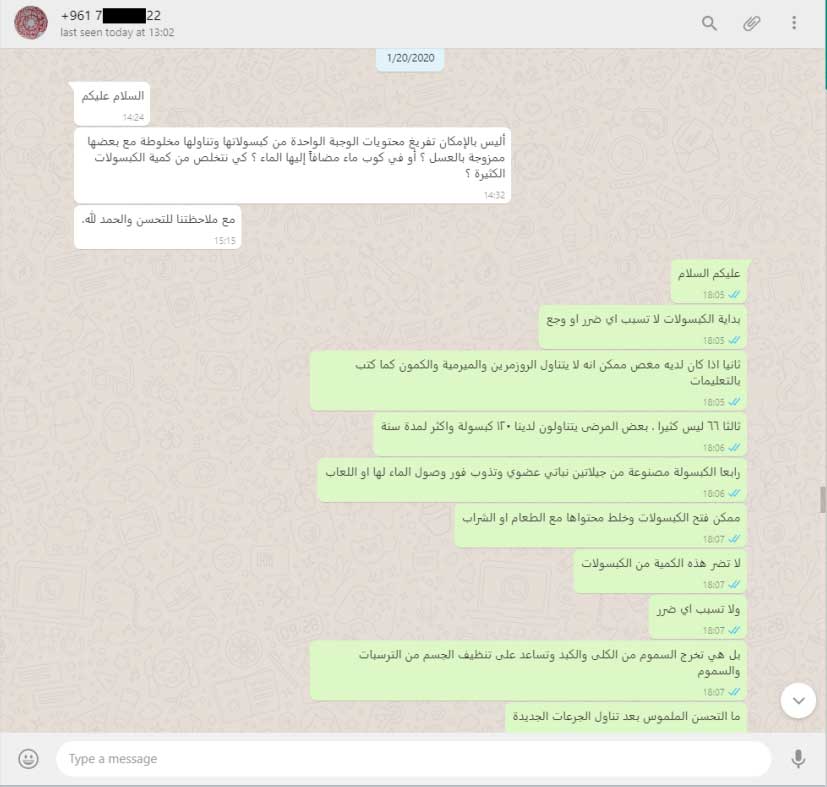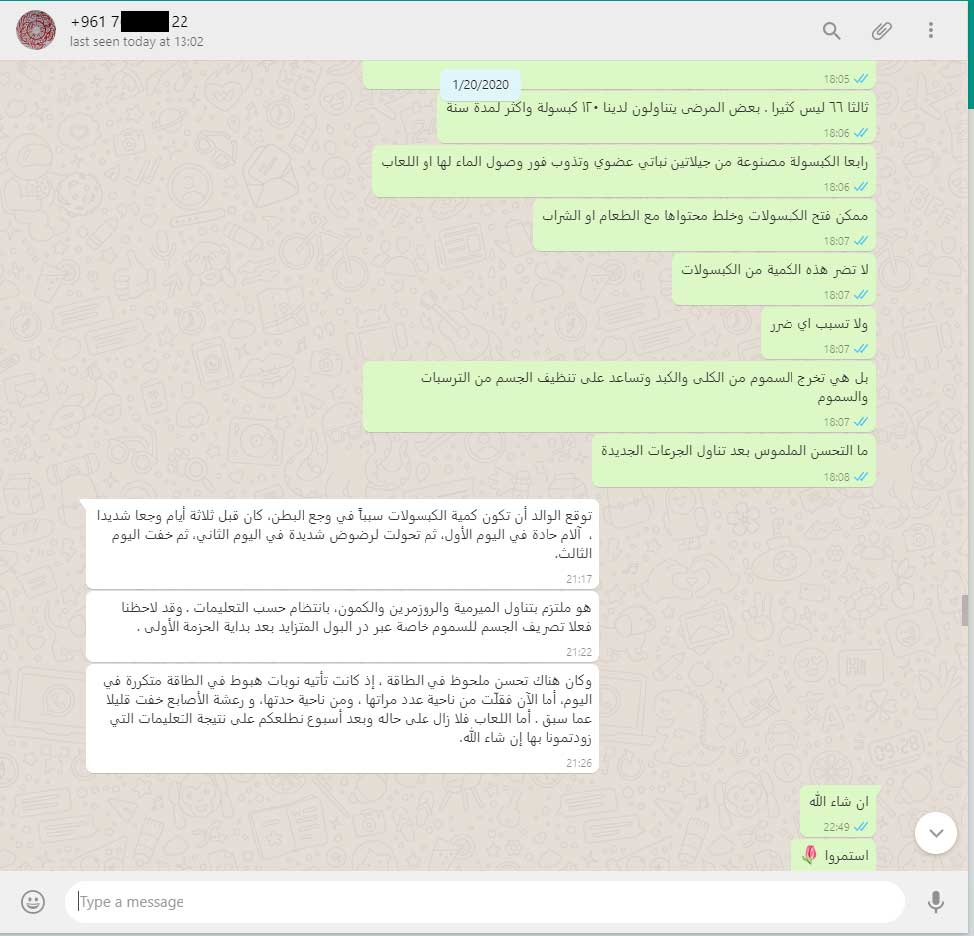 Mr. Zakariya is only one out of many patients who cured from Parkinson after trying our natural supplements. Mr. Zakariya is still committing to the supplements and wellness program as he is determined to achieve full recovery.
We continue to encourage Zakariya and we assure him that we will support and accompany him until his recovery. 
In Hekma Center we work hard to help people make informed choices to improve their lifestyle and maintain their health.
We constantly study the most recent and documented scientific studies of medicinal properties of herbs, and draw on the experience of thousands of years adopted by various civilizations.
Note:
The results may vary from one person to another
Note:
The featured image of this page is for illustrative purposes only.